How To Stay Fit And Healthy During Super Bowl Season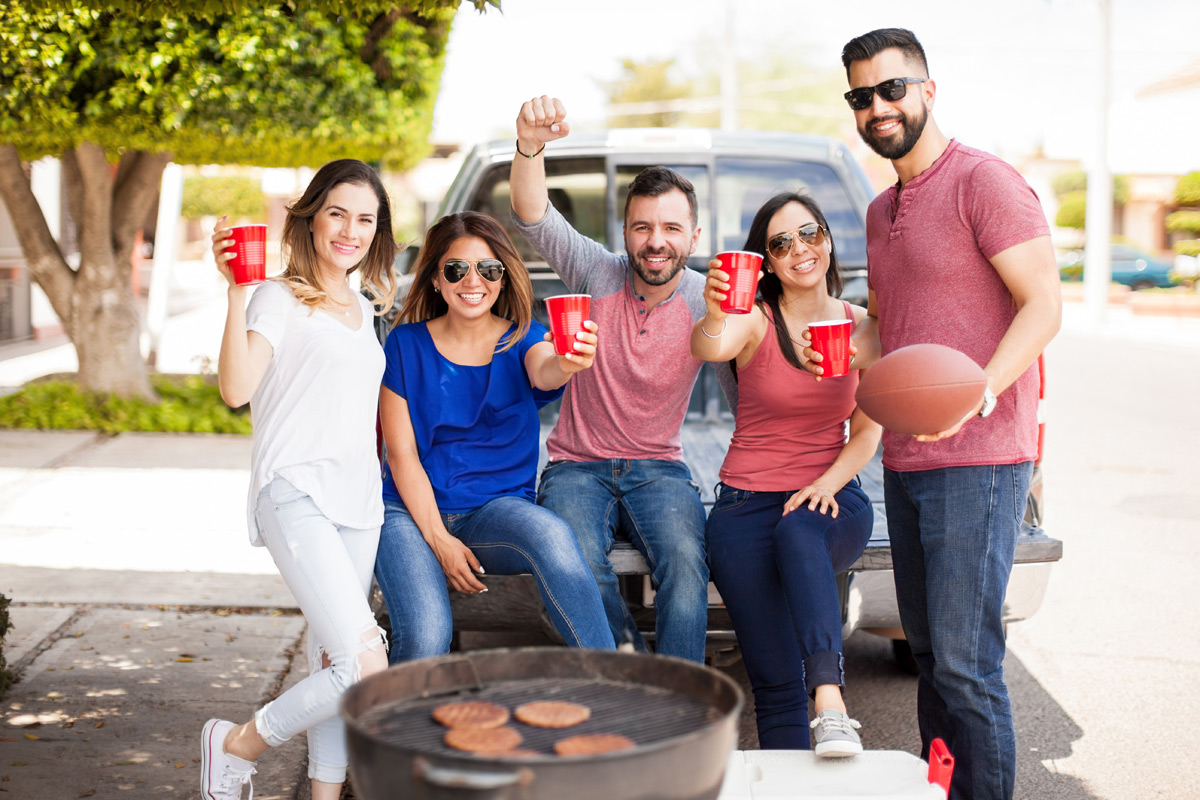 Super Bowl LVII is one of the most anticipated events of the year. For many people, it's a time to eat unhealthy foods and sit on the couch all day long. But just because the big game is happening doesn't mean you have to throw your fitness goals out the window! There are plenty of ways to stay active and enjoy all the fun that comes with Super Bowl season. Here are a few ideas to get you started.
Get Outside and Play a Game of Touch Football With Your Friends To Get Moving
Exercise isn't always about visiting the gym or going for long jogs. It can be as simple as getting outside with friends and family to do something fun, like a game of touch football. Gather your group, find an open field, and get ready to play.
Working up a sweat while you laugh with those you care about creates a perfect combination of fitness and fun. Enjoy that same level of camaraderie by inviting your friends to join you for a game of mini-football as well! Afterward, reward yourselves with healthy snacks for a well-balanced workout. Get outdoors and get moving – there are plenty of ways to make exercise enjoyable!
Go For a Swim at Your Local Pool to Cool Down After Playing in the Sun
It's no secret that a day of outdoor fun can leave you feeling exhausted! To cool down and make the most of your time spent in the sun, you should consider taking a dip in your local pool. Swimming is an excellent way to get refreshed and see the health benefits that come with it.
Swimming can be a workout on its own, as it exercises all the muscle groups in the body without the joint strain associated with jogging.
Make Sure to Eat Healthy by Packing Your Own Snacks and Meals With Fruits, Vegetables, and Lean Protein
Eating healthy doesn't have to be difficult. With a bit of creativity, you can easily pack snacks and meals filled with fruits, vegetables, and lean proteins to ensure you get the nutrition your body needs.
Take advantage of portable containers to carry these items. For example, if you plan on going for a jog or playing that mini football game, preparing some sandwiches with whole wheat bread and an array of fresh veggies can give you that boost of energy you need without sacrificing taste!
Or, if flavor is your thing, prepare some grilled chicken breast strips along with diced bell peppers. Whatever snacks and meals you settle on, ensuring they're filled with nutritious foods will guarantee that you stay energized and refreshed while getting the most out of any physical activity!
Drink Plenty of Water to Stay Hydrated Throughout the Day
Staying hydrated is a critical part of leading a healthy lifestyle and should not be overlooked in any fitness plan. Water consumption helps to regulate body temperature, lubricate joints, flush out waste and toxins, support digestion, and give you energy throughout the day.
Unfortunately, many people don't think about hydration until they feel the effects of dehydration, such as headaches and dizziness. As you take on a fitness journey by jogging, swimming, playing mini football games, or following other ideas to stay fit while eating healthily, it is important to remember to drink plenty of water. So, this Super Bowl season, choose water over that beer or other alcoholic drinks- the health benefits are insurmountable!
Take Breaks in Between Watching Football to Stretch Your Body
Our bodies are not designed to sit all day. They require regular movement to get the blood pumping and metabolism working. Just taking a short walk between football games or after catching up on the latest NFL news and rumors can provide that much-needed blood flow to your body. So don't be afraid to take a few minutes out to walk every once and awhile – your body will thank you for it!
Remember to have fun and be safe while you are working out this Super Bowl season There are a lot of great fitness ideas that can help you stay in shape and avoid heat-related illnesses.
So follow these tips, such as to get outside with your friends and play a game of touch football, go for a swim at your local pool, and make sure to eat healthy by packing your own snacks and meals with fruits, vegetables, and lean protein. And be sure to drink plenty of water to stay hydrated throughout the day and take breaks in between football games to stretch your body. With Super Bowl LVII just around the corner, there's no better time to get fit and healthy or maintain it!