Joe Rogan Signs Podcast Deal With Spotify For A Reported $100 Million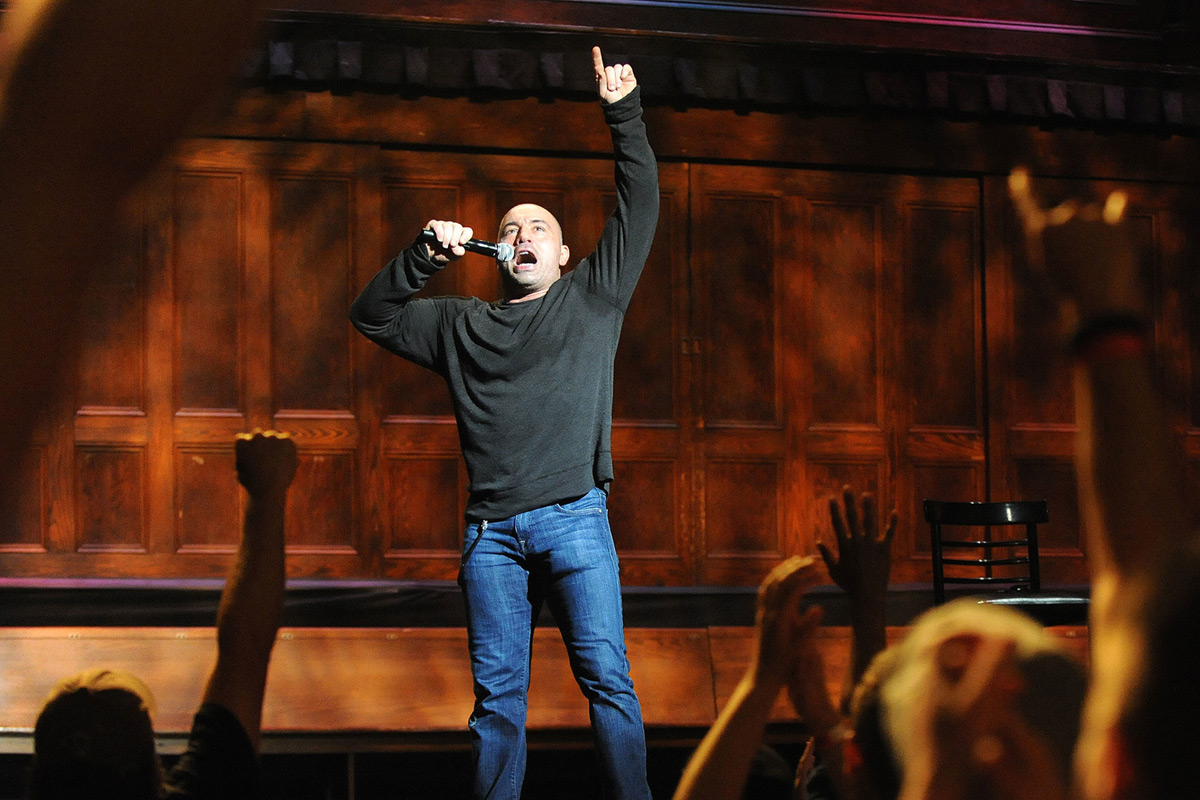 The Joe Rogan Experience is one of the most popular podcasts around. For those of you who haven't tuned in before, it's a talk show-style podcast that's anchored by comedian Joe Rogan (remember him from his Fear Factor days?), fearlessly broaching far-ranging topics including neuroscience, sports, comedy, health, infectious disease, and our ever-changing culture—all with a mix of curiosity and humor.
He's honestly like the Howard Stern of podcasts, with some really great interviews.. like when he convinced Elon Musk to smoke pot on the air. That gaffe received worldwide attention (not to mention priceless memes), and the stunt got Musk into some hot water with the SEC. There is no topic he'll shy away from, and it's these types of interviews have cultivated a cult-like following for his podcast.
And now, Joe Rogan's highly-popular podcast series will be moving exclusively to Spotify, in a multi-year deal worth a reported $100 million, according to WSJ. While Spotify is best known as a music streaming service, they recently started flexing their wallet, acquiring a number of major podcast companies over the past year, most recently Bill Simmons' The Ringer, a sports and culture site that boasts more than 30 podcasts.
So signing a deal with Rogan makes perfect sense for the streaming giant, as it drives more of his die-hard listeners to their platform. And since it's being offered free and accessible to all Spotify users, there shouldn't be any pushback from fans. Rogan took to Instagram yesterday, assuring fans that Spotify "won't have any creative control over the show" and that "it's just a licensing deal." They know well enough not to mess with a good thing.
The Joe Rogan Experience will make its debut on Spotify on September 1, 2020, and the show will become exclusive later this year. You can follow it on Spotify here.