Jump In The Water With Your Phone In Your Pocket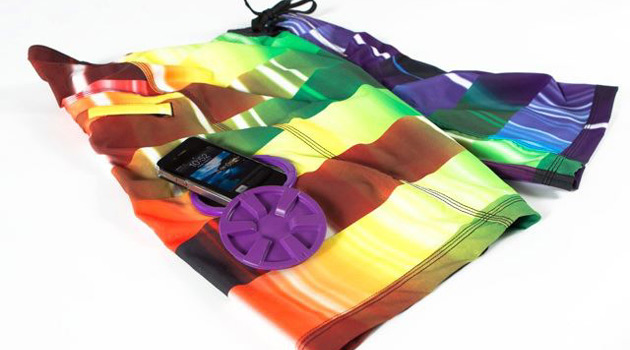 We've all been in that tough situation at the beach where we want to go swimming yet we're concerned about leaving our phones and other valuables behind. The Stash Shorts is the solution! Stash has solved the problem of keeping your gadgets/valuables safe and dry with their waterproof pocket shorts.
In the old days, I'd just throw some cash and my ID into a zip-lock bag, and put that in my swimsuit pocket. Problem solved. But that solution doesn't work when it comes to things like your cell phone. So Stash took that old fashioned ingenuity to the next level with the Stash pocket bag.
"The Stash shorts are a simple solution to an everyday problem. The Stash will give you peace of mind as you can literally see, feel and hear the cap lock into place keeping your important items in—and keeping the water out," says Tom Turner, Founder of Stash Incorporated.
Here's how it works. The Stash pocket is built into the interior of the shorts by a lock-down fitment, and it's sewn into the material as well for extra security. A soft layer of fabric surrounds the Stash pocket bag for comfort. A cap is placed over the pocket opening, and users simply place their items in the pocket, snap on the cap, and slightly twist until you hear a clicking sound which indicates that it's securely closed. And the cap is attached to the shorts by a durable lanyard string so you don't ever have to worry about misplacing it.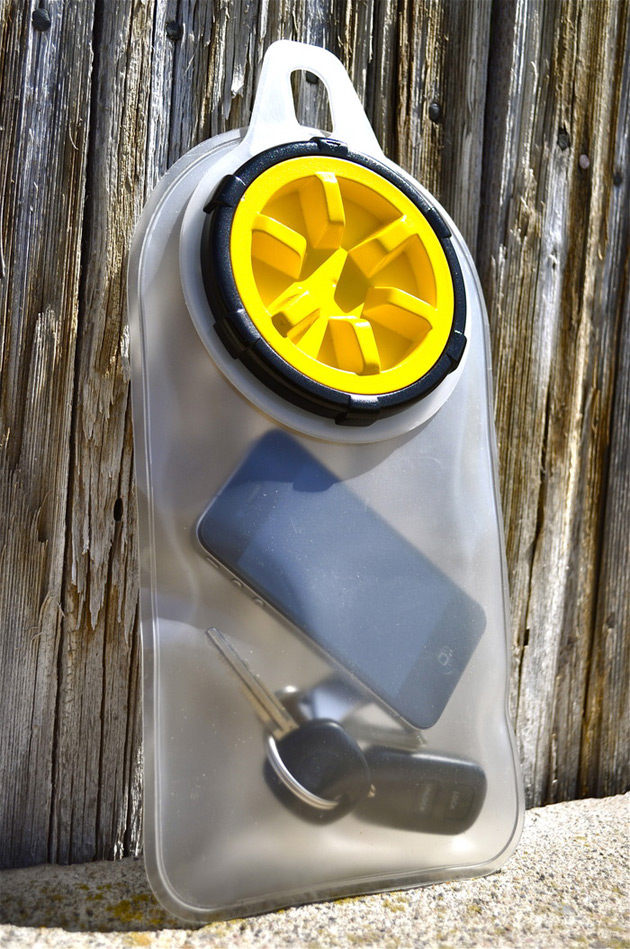 A pretty ingenious design, don't you think? Stash attempted to fund this project through Kickstarter, but even with 249 backers, they fell well short of their lofty goals. But fear not, as they're still working to bring these to market in a smaller capacity, and you can keep updated on their progress through their Facebook page.
I for one hope that they make it happen!