Kolohe Andino Creates Signature Series For SkullCandy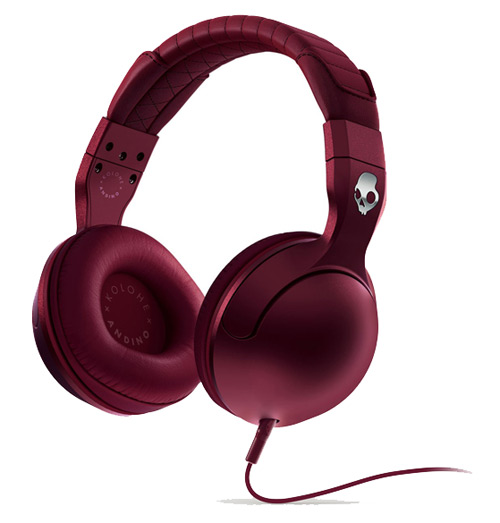 Fresh out of the water from the US Open of Surfing finals, surfing star Kolohe Andino proudly unveils his signature headphones in partnership with SkullCandy and longtime sponsor, Target. Kolohe's riding is largely influenced by his love for music, and his signature line with SkullCandy provides the sound required to pump him up before a big contest.
The sleek maroon and chrome headphones, a colorway he chose to be reminiscent of classic cars, comes in three styles: Hesh 2 ($59.95), Uprock ($39.95) and Ink'd 2 ($24.95). The packaging features photographs he tool during a visit with him in Cali while he tested out his new cam.
Watch him as he channels his inner photog' and talks about his new signature series:

We had a chance to test out a pair of the SkullCandy Kolohe Hesh 2's, and we were pretty impressed with them. The new Hesh 2 is a HUGE upgrade from its iconic predecessor. The new aesthetic is both sleek and simplified, while the conical over-ear housing drives an even more powerful sound. The maroon coloring of the Kolohe's is really sharp, and it's an absolute steal at just $59.95.
Kolohe Andino's signature SkullCandy headphones are a mass retail exlusive at Target, so if you're in the market for a new set of cans, head on down there and grab a pair before they're sold out!