Everything You Need To Look Your Best As You Start Dating Again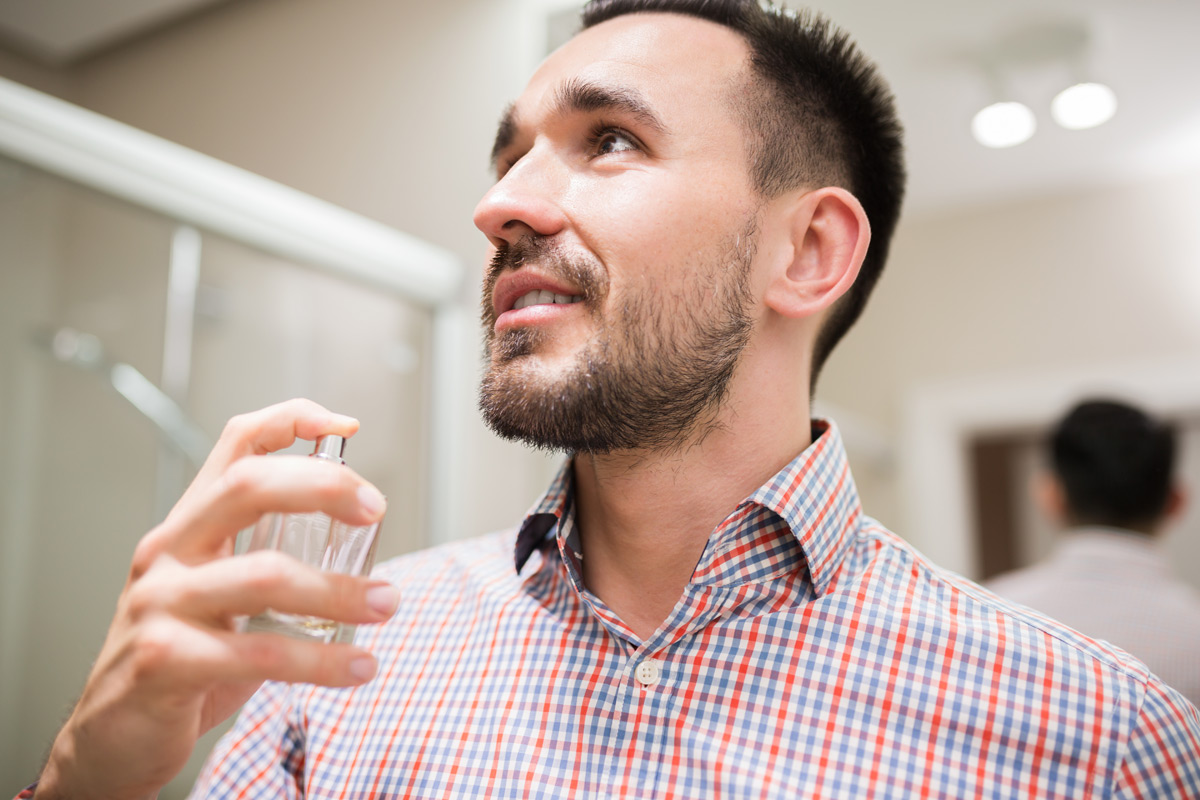 It goes without saying that the pandemic changed life as we know it forever, with the past 18 months forcing us to adjust to a new normal, one that involved lockdowns, face masks, and a crazy run on toilet paper (remember that?), as scientists around the world raced to find a cure for this deadly outbreak.
Thankfully, a number of vaccines developed proved effective against COVID, and life started to return to normal. And for me, a single guy who hadn't been able to date this entire time (think about it, bars were closed, people were working from home, and girls on dating apps were only looking for pen pals), I was eager to get back out there and make up for lost time!
Now like many of you, I spent the past year or more in sweatpants, presentable from the face up for Zoom meetings, but a disheveled mess otherwise. But now it's time to clean up your act (and your place), so you can start dating again and celebrating what's left of Hot Vax Summer.. even if the Delta variant is trying to put a damper on things.
For those of you not sure where to start, we've compiled a list of everything that you need to do to look your best as you get back out there:
Buy Some New Clothes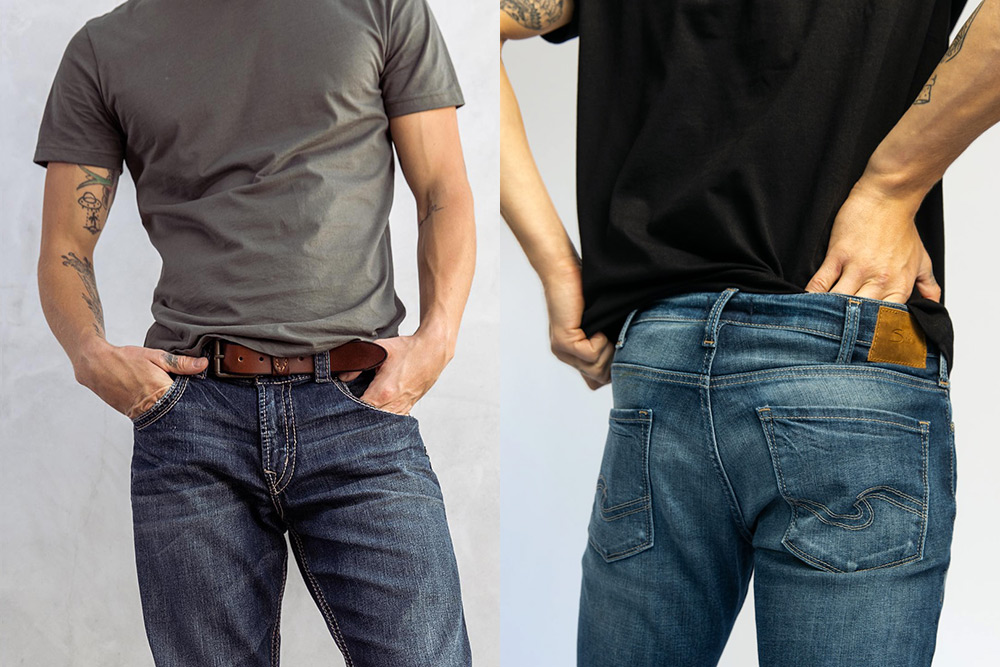 Mark Twain famously said that that "clothes make the man", and truer words have never been spoken. When you're wearing stylish new clothes, it gives you a feeling of confidence, causing you to walk with a little extra pep in your step. So if you've got a hot date lined up, splurge on a new outfit that will have you looking and feeling your best.
I recently picked up a pair of Silver Jeans Allan Classic Fit Straight Leg Jeans, and these are already my new favorite jeans. They look great and I've gotten tons of compliments on them. While Silver Jeans offers a variety of different fits and washes, I went with the Allan, which sits just below the waist and features a classic fit through the hip and thigh. It's designed with a bit of stretch for a comfortable feel, and they're washed to a dark indigo shade with natural hand sanding and whisker patterns. They retail for $89, and I think they're worth every penny.
Pair them with a crisp button-down shirt and a nice pair of leather boots (I'm partial to Samuel Hubbard), and your date will be swooning when she lays eyes on you. It's a simple look to pull off, but the devil is in the details!
Take Better Care Of Your Face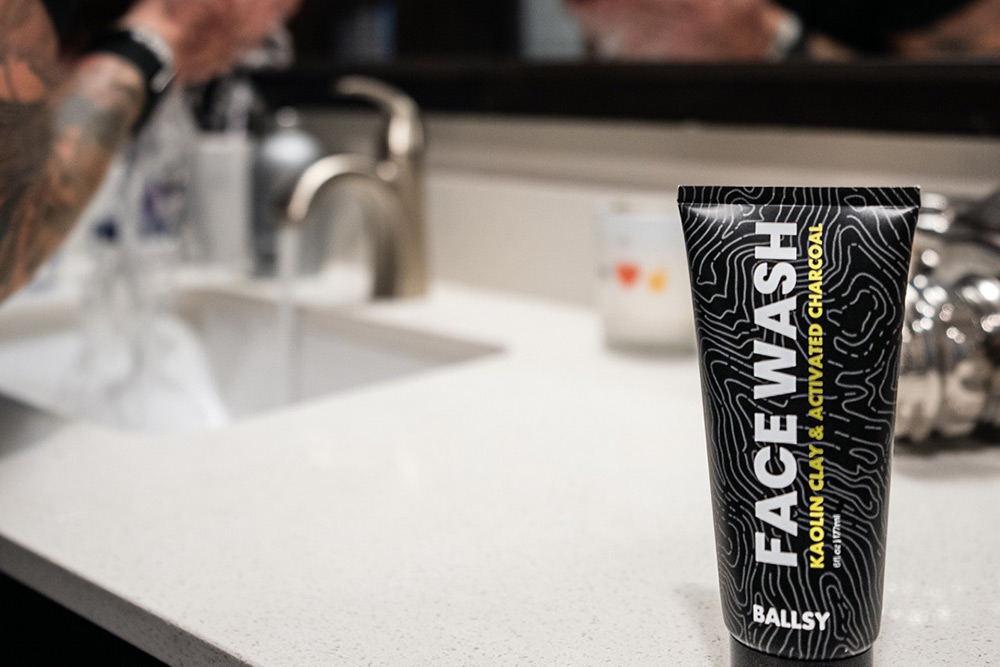 As a guy, you probably don't give much thought to facial care. Splash some water on your face, maybe hit it with some body wash while you're in the shower, and that's about it. Meanwhile, women use a wide variety of facial care products each day to keep their skin looking its best. Maybe we should be taking a cue from them..
Ballsy is best known for their best-selling Ballwash activated charcoal body wash, which keeps your prized jewels and nether regions fresh, clean and smelling great, especially in those hot summer months when things can get a little swampy down there. I've been a long time fan of theirs, so when I heard that they were introducing a line of facial care product, I couldn't wait to try it out for myself.
Ballsy Face Wash is made with Kaolin Clay, Activated Charcoal and Camomile, and it does an incredible job of lightly exfoliating your skin, helping to unclog and cleanse pores, and deep cleaning your face to remove dead skin cells and dirt. Ballsy's Face Wash will have you facing the day looking and feeling your best. I use it every day in the shower, and honestly my face has never looked (or smelled) better. It's a bargain at just $10.
Hit The Gym And Lift Some Weights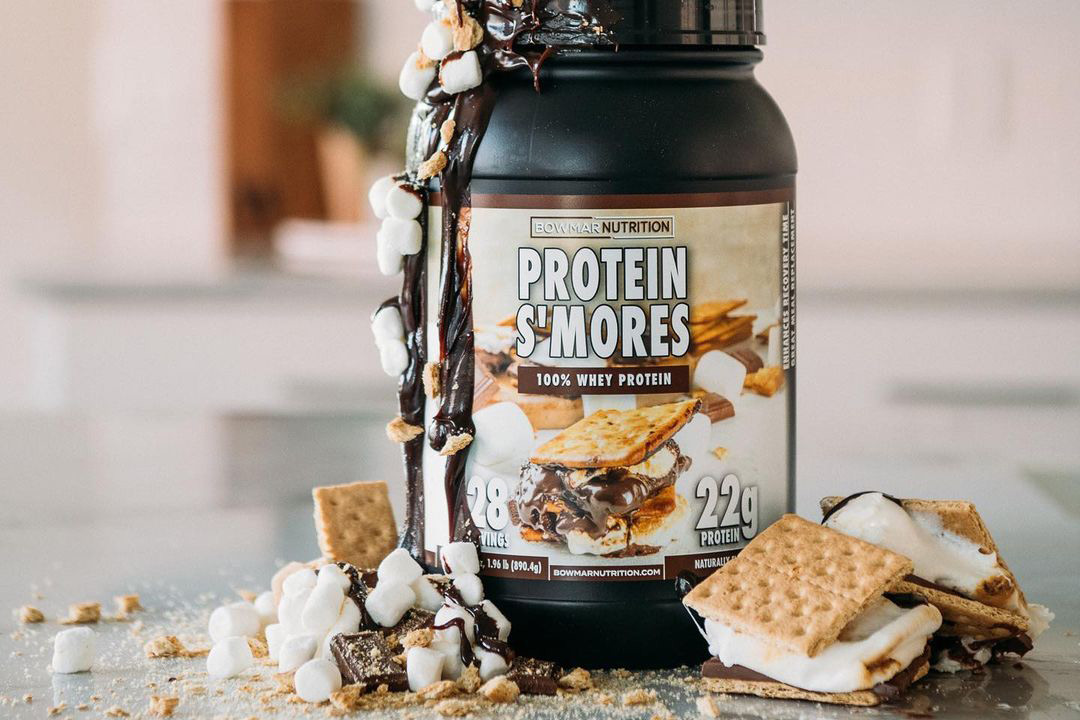 I don't know about you guys, but when quarantine hit, I pretty much stopped working out and became lazy, vegging out on the couch and binging Netflix shows. It's ironic, because I was in the best shape of my life prior to the lockdown, having gone hardcore in the gym to drop some excess weight and bulk up for the ladies, fresh off of a break-up.
But during the pandemic, I managed to put on 10+ pounds, most noticeably in my midsection and face, and I lost a lot of muscle definition as well. Sound familiar? Thankfully, it's not that hard to turn things around, you just have to commit to hitting the gym on a regular basis with a specific plan in place (maybe hire a trainer?), along with a healthier diet.
What most people forget is that when you're lifting weights, you need to make sure that you're consuming enough protein each day, because that's what promotes muscle growth / recovery. A clean diet full of eggs, chicken, and veggies is a good way to up your protein intake, but you really need a 100% whey protein shake like Bowmar Nutrition Protein S'mores to help you reach your daily protein goals. I'm obsessed with this flavor, as it tastes so good.. and it's super healthy to boot! They also have a variety of protein bars for people on the go, each bar packing an impressive 20g of protein.
Get The Red Out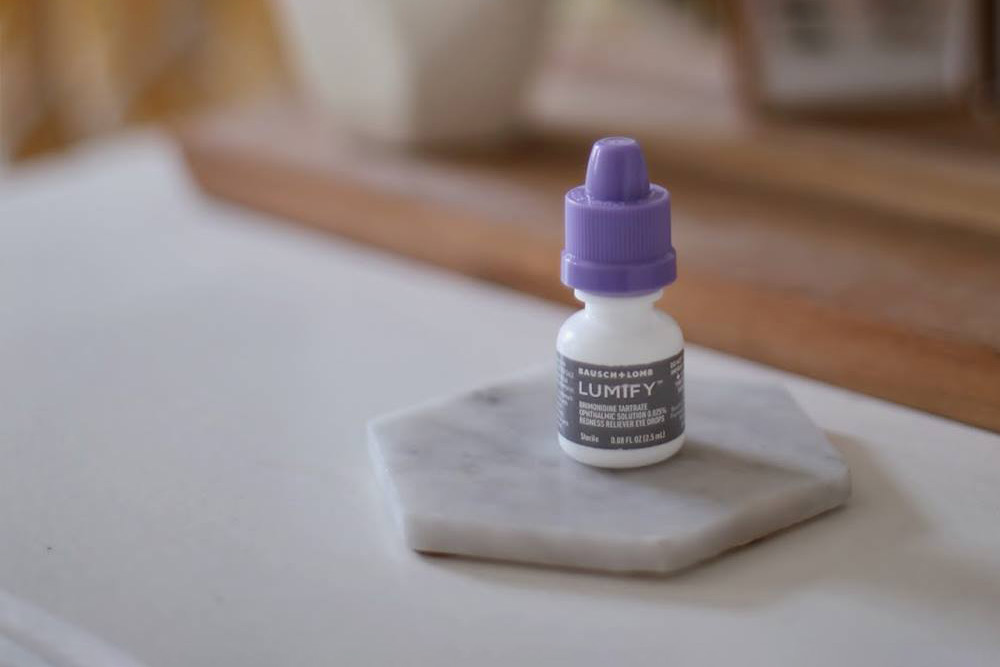 You never get a second chance to make a first impression, so everything needs to be on point. We've already talked about the importance of your clothes, your skin, and your muscles. But how about your eyes? One of the first thing women notice about men is their eyes, so you want to make sure that they're looking their best.
I've always had to deal with redness in my eyes. Namely because I stare at a computer screen all day, and that puts a strain on my eyes. But it's even worse in the spring when my seasonal allergies kick in. It's honestly so bad that my parents have asked me more than once if I was doing drugs. So you can imagine what this might lead women to think as well.
While regular eye drops work in the short term to relieve redness, it does so in such a way that causes the redness to come back, which defeats the purpose. But LUMIFY is a redness reliever like no other, using low-dose brimonidine tartrate to deliver whiter, brighter looking eyes that last up to 8 hours. It's the #1 eye doctor recommended redness reliever eye drop, and while it's not exactly cheap, the results speak for themselves.
Don't Be Silly, Wrap Your Willy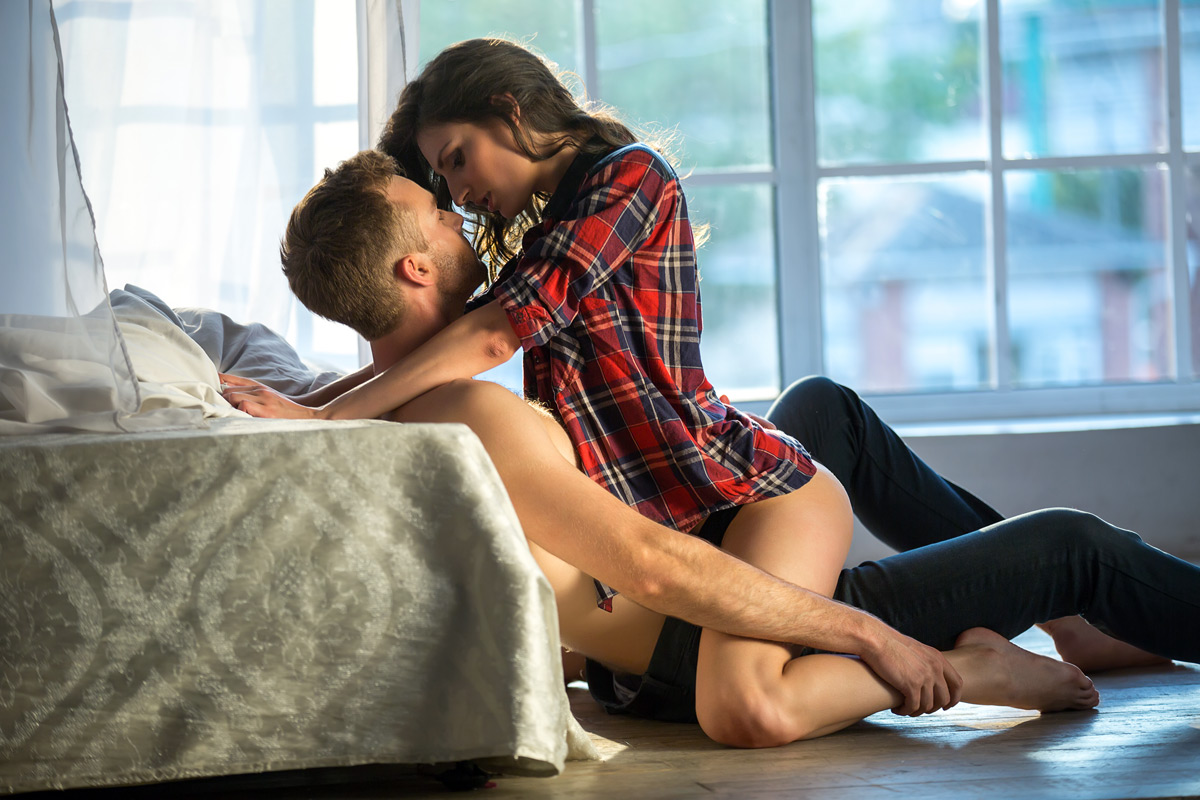 You matched with a babe on Tinder, the chemistry on the date was undeniable, and she didn't want the night to end, so you suggested coming back to your place "for a nightcap". Before the door was even closed, the two of you are all over one another, clothes flying off left and right. But when I went to grab a condom from my nightstand, I saw that it had expired in June 2020!
Luckily, she had some condoms on her, or else that would have put an end to things in a hurry, as I'm not looking to knock some girl up.. or get an STD. Needless to say, the next day I ran out to Walmart for condoms. Now I've always been a Trojan man, so when I saw their new Trojan ULTRA FIT line of condoms, I had to try them out for myself. They offer four uniquely shaped condoms that offer different experiences, so you can find the one that's just right for you:
BARE FEEL: Level up your lifestyle with sex that's so good, you'll forget your wearing a condom. Bare Feel condoms are designed to feel like there's nothing there. Feel the pleasure, not the condom with the product that features a snug base, spacious body, and a relaxed fit.
FREEDOM FEEL: Need to take things up a notch in the bedroom? Freedom Feel condoms give you more freedom to dial up the sensation. Choose a condom that provides uninhibited sensation and has a roomier body for more feeling and fun.
SENSITIVE TIP FEEL: Craving a little extra sensation? Sensitive Tip Feel is designed to provide dedicated pleasure, right at the tip. Get heightened stimulation where you want it most with a condom that features a unique form-fitting tip and contoured shape for focused pleasure.
COMFORT FEEL: Tailor-made for comfort and feel, Comfort Feel is a more comfortable condom all around. Designed with a slight taper for smooth and sensual pleasure, gently flared so you can feel the intimacy, created to help you stay close and in control.
Seriously, don't make the same mistake as me, go check the expiration dates on your condoms now, and if they're past due, pick up a box of these new Trojan ULTRA FIT condoms so that you are prepared when it's go time!
Here's hoping that armed with these tips, your journey back into the wonderful world of dating will be a little smoother. Good luck! 😊