Fun Things To Do On Valentine's Day During Quarantine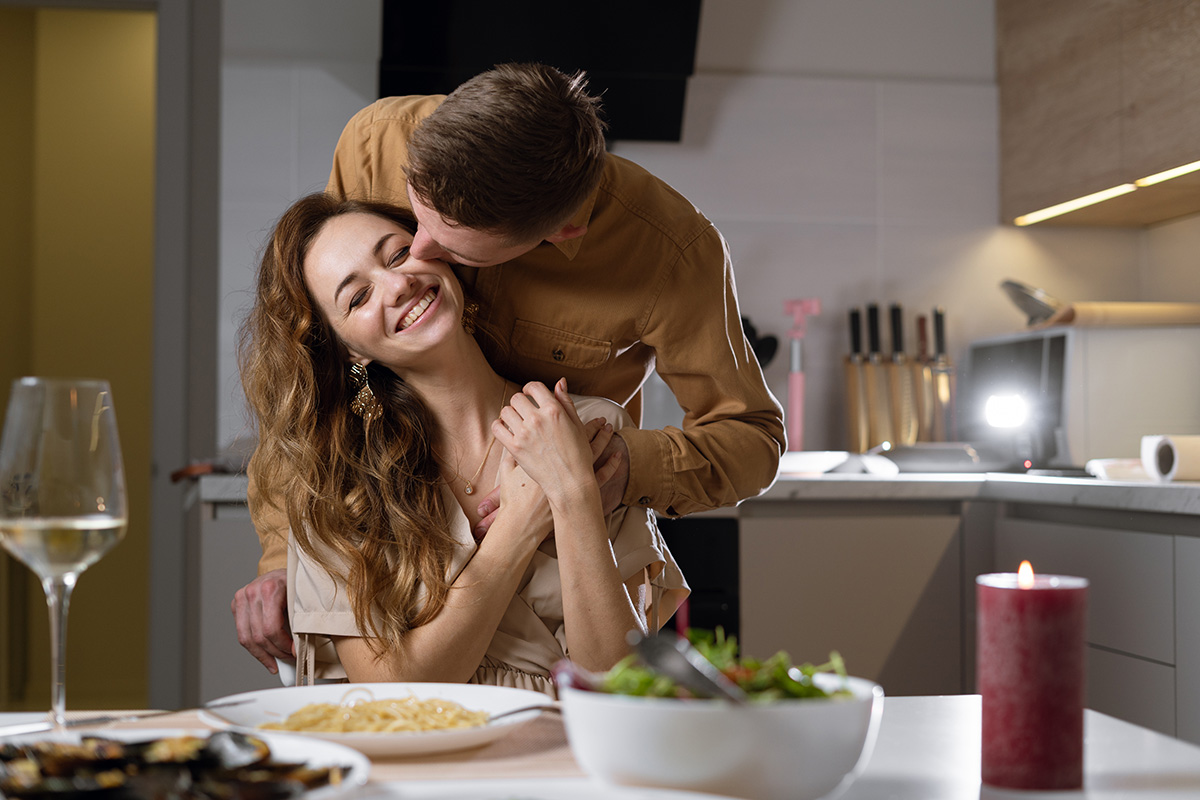 Valentine's Day is fast approaching, but the ongoing COVID-19 pandemic has limited people's mobility. Some places are even imposing another series of lockdowns as a second variant of the coronavirus makes its way around—but don't let the pandemic ruin this special day.  
Instead, celebrate your Valentine's Day at home with unique and considerate gestures for your significant other. There are many fun ways to make this special day feel extraordinary:
1) Cook a Romantic Dinner 
Are you one of the many people who took up new skills and hobbies during quarantine, like improving your cooking skills? Take advantage of it by cooking a romantic dinner your partner will love. Instead of getting frustrated about not being able to spend your night at the hottest restaurant, make your home the hottest "restaurant."
Bring the vibe of a restaurant to your home by cooking a delicious dinner. Prepare a decadent meal that both of you enjoy and decorate your dining area with balloons, flowers, and wine. If you're celebrating via video call, each of you can cook the same meal and eat together.  
Make it more unique by sending your partner a surprise Valentine's rose bouquet while your date is ongoing. Call a florist near you—or near your better half if you don't live together—and arrange a surprise flower delivery. That way, you can create a memorable Valentine's date. 
2) Book a Hotel 
Even if you live together, you might want to spend a night at a fancy hotel. It's a quick getaway that may make your date extraordinary. As long as you follow your state's safety protocols in keeping yourself safe from COVID-19, you can enjoy a private date night.  
Since hotel bookings are low during the past months, many hotels are currently offering good promotions and discounts. Take advantage of it—look for hotels that offer special Valentine's day promos and events for couples. 
3) Recreate Your First Date 
Although Valentine's Day is only days by, you can still plan a great date by recreating your first date with your partner. First dates are usually memorable, and quarantine may be the best time to recreate it. Whatever your date was, what's important is to let you both reexperience the excitement and success of that first date.
If you have a photo, it'll help you imitate the ambiance of the place and your outfit that day. You may also eat the same food and drink the wine you've had. If possible, you can also go to the same place. If you're stuck at home, bring out your creativity and make your home appear like the place where you went on your first date. 
4) Get Gaming 
If your partner is fond of gaming, why don't you try gaming with them? Make it challenging and fun by betting. For instance, whoever loses will cook a romantic dinner, do the dishes, be a masseur, and the like. Or you can both join a video game contest as part of your date. Either way, what's most important is that you can make your partner happy by sharing a pastime that they love.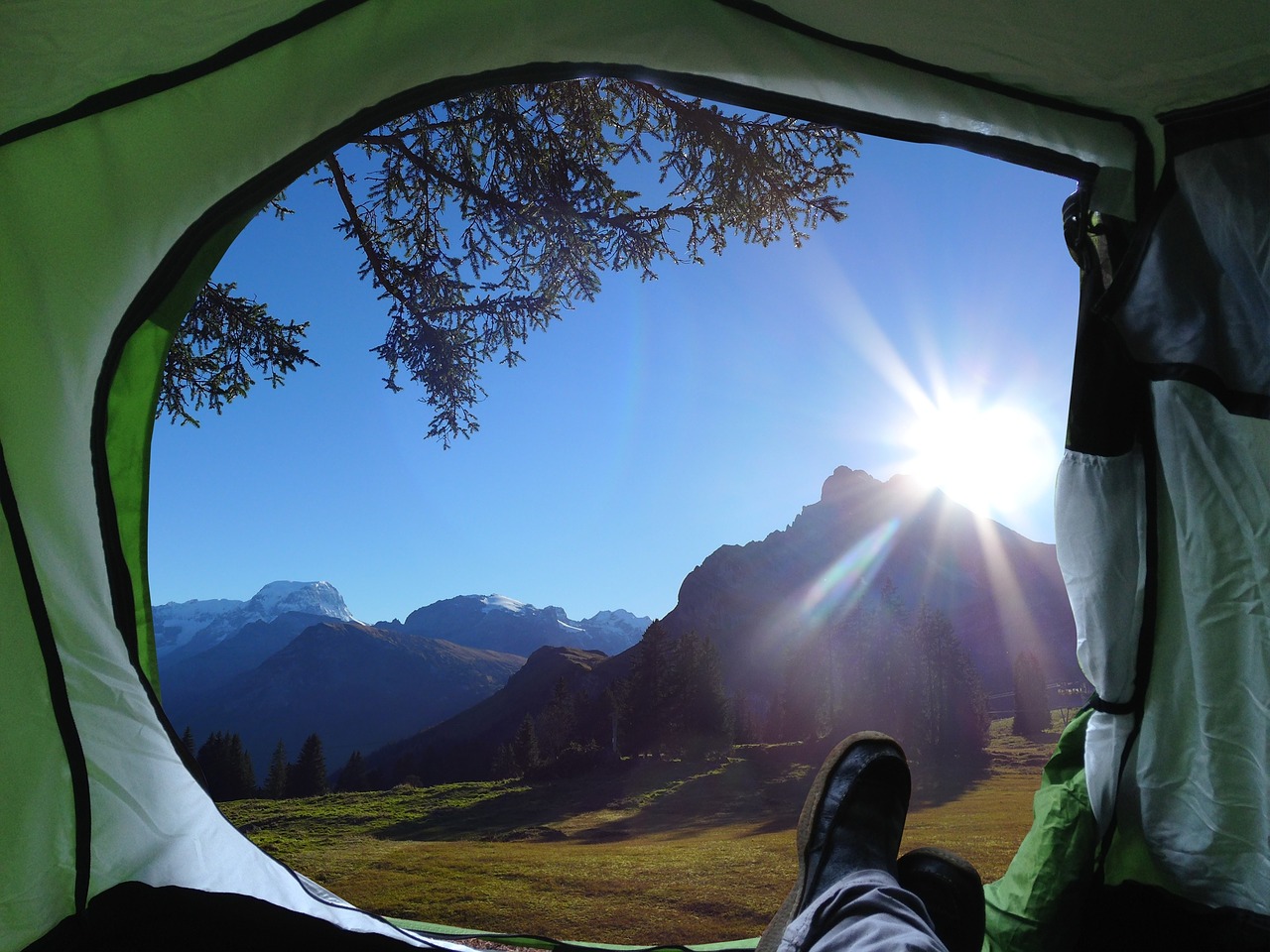 5) Go Camping 
Another way to spend your Valentine's Date is to go camping in your backyard, balcony, or rooftop. Since you may have been restricted from going outdoors, camping within your property can be a good compromise. 
Hang string lights, lanterns, or even have a bonfire to create the perfect romantic ambiance. Bring out your tent and cozy blankets and do stuff while camping. For instance, you can cook barbecue, drink hot chocolate, eat dinner, and do some stargazing afterward.  
You can do it traditionally (meaning no gadgets or takeout food) or go modern camping, like watching a movie on your laptop or on a projector outside. There are a lot of great ways you can experience an at-home camping trip on Valentine's night. 
Conclusion
Nowadays, just about every is staying at home and trying to survive the monotony of it. But that doesn't mean you can't change things up and make for a fun Valentine's date night at home. A romantic date doesn't need to mean going out to an expensive restaurant—you can make your date extraordinary by doing one or two of the ideas mentioned above.