Dinner Date At Home? Here's What You Need To Know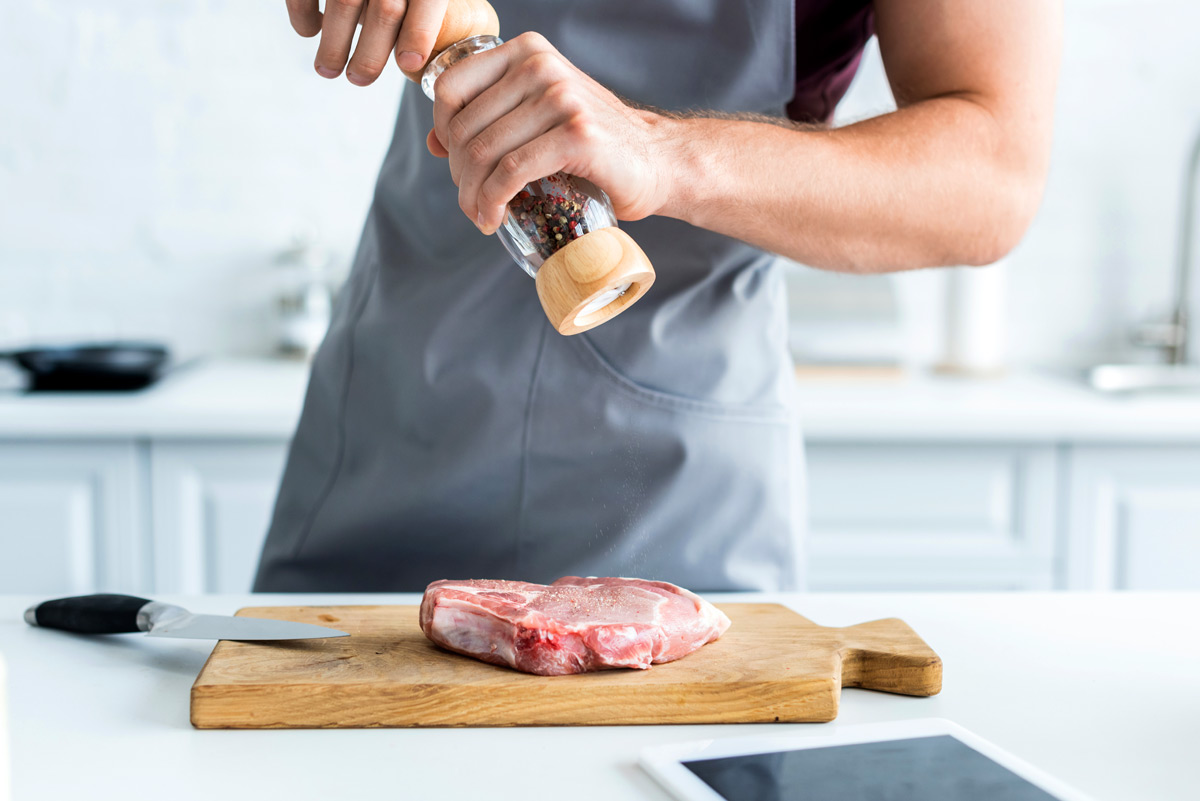 Scoring a date can be nerve-wracking enough, but when you've agreed to host someone and cook them dinner? Then the challenge just gets harder. The positives are there – it definitely allows your date to get to know you in a more relaxed and personal setting – but there are also lots of worries associated with inviting someone you want to impress into your inner sanctum. So, how do you get it right and make sure that your home dinner date is a success?
Get Your Timing Right
While there shouldn't be any rules when it comes to dating, there are some times when it's better than others to choose to invite a date into your home. Generally first dates are better held in a neutral setting – that way if there's simply no chemistry or it's not going well it's far easier for either party to walk away without pressure. Your home is quite an intimate setting, and best reserved for several dates in where you already have an idea of the other person and have started to develop a basic relationship. Too early and being in your home can be awkward or seem unnecessarily pressured. As a general rule of thumb, wait until your fourth date before asking them to your place for dinner. That way it shows that you're interested in them as a person and not just the proximity to your bedroom – although that is a definite plus if the date is going well!
Set The Tone
Dates are an event which require a certain mood, which has to be carefully judged. Candles everywhere and a sultry playlist on the stereo may feel like too much. But equally you should aim for a setting which encourages conversation and intimacy. This could mean low lighting and a relaxed mood – banish any housemates in advance and make sure everything is basically clean and looks presentable, but don't go overboard. You want your date to feel comfortable so add a few touches like a clean tablecloth or some simple fresh flowers to brighten up the space.
Check The Menu
You want your date to be suitably impressed with your culinary skills, but equally it's best not to attempt anything ridiculously complicated for your meal. Try to cook something you've made at least a few times before, so you don't have to concentrate so hard. Make sure it's a simple, well chosen menu that follows any dietary requirements your date has – don't make the mistake of going all out on steaks and red wine unless you know your date isn't a teetotal vegetarian! Have an emergency backup option in case of unexpected disaster – a box of pasta and some simple sauce will do. If you do have a cooking mishap, use it as an opportunity to laugh and see how you handle the situation together. Who knows? It could even become a funny story you tell in years to come!
Most importantly, relax and have fun. A date at home gives you a chance to show a little more of yourself to someone that you like, so allow your home and your cooking to show off your best advantage.