MSC Cruises' Epic 4-Month Cruise Visits 32 Countries Across 6 Continents!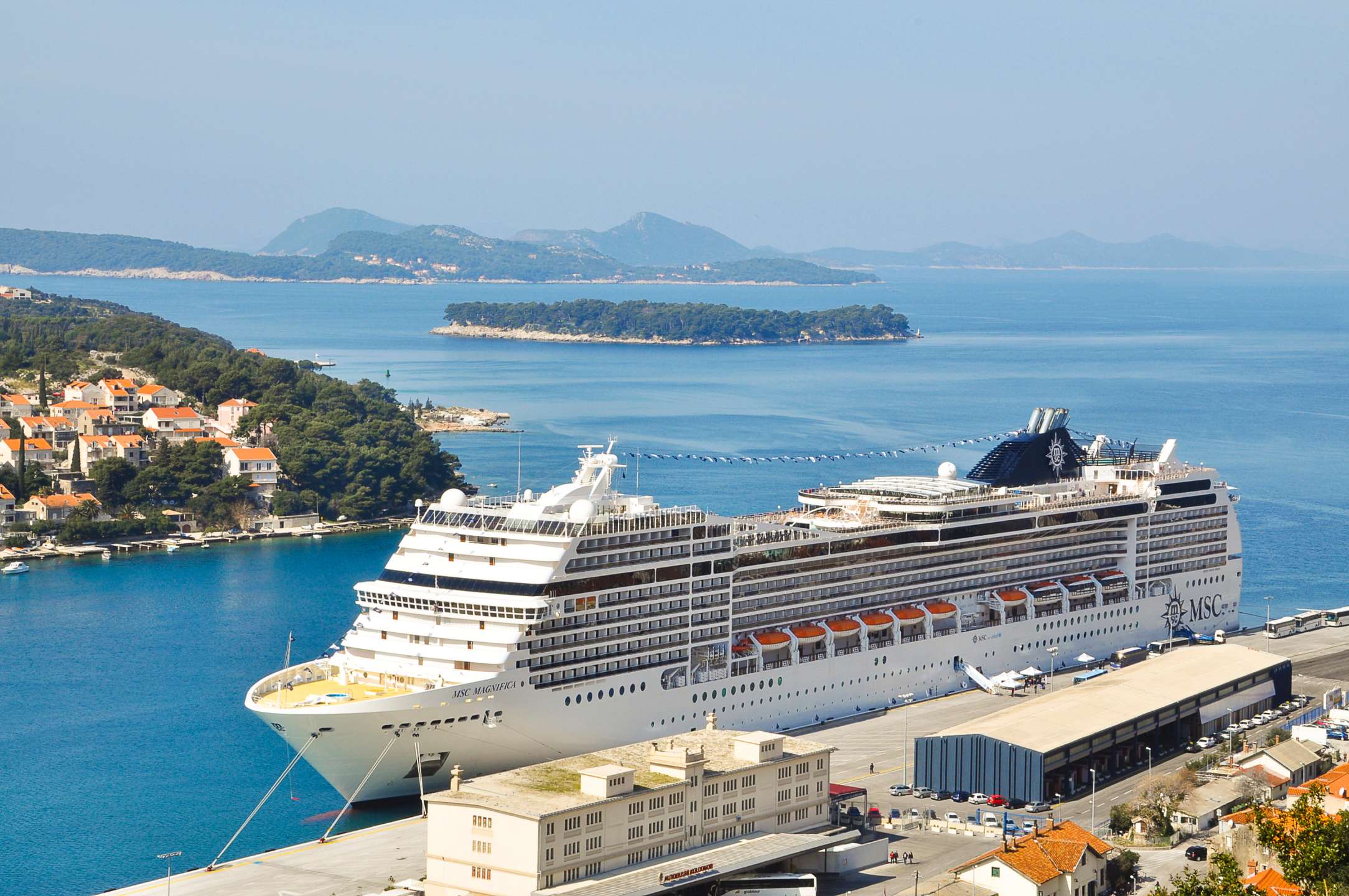 If you've ever dreamed of taking a trip around the world, MSC Cruises' "World Cruise" is just the ticket, a 119-day cruise that boasts an itinerary of 49 destinations across 32 countries spanning six continents.
Taking place aboard the MSC Magnifica, which features balcony cabins, 11 bars, four restaurants, a casino, a panoramic nightclub, a cigar lounge, and a 4D cinema, among other amenities and attractions, this one-of-a-kind world cruise departs from Genoa, Italy on January 5, 2019, with passengers crisscrossing the globe and returning there nearly four months later.
The global journey begins with stops in Marseille in France, Barcelona and Malaga in Spain, and Funchal in Portugal. From there, it's on to the Caribbean, visiting St. Maarten, the US Virgin Islands, Puerto Rico, Aruba, and a few others before making its way to the Pacific via the Panama Canal.
The cruise will make extended stops in Los Angeles, San Francisco, Honolulu and Tahiti, giving guests the chance to immerse themselves in local experiences. Additional stops include Bora Bora in French Polynesia, Auckland in New Zealand, and Sydney in Australia, along with several others.
There will also be 15 different complimentary shore excursions that passengers can take advantage of during the trip, such as riding elephants in Pinnawela, taking a dip in the lagoons of Moorea, or touring of national parks. Additional offerings include guided shopping trips, food tours, tours to panoramic viewing sights, and boat trips.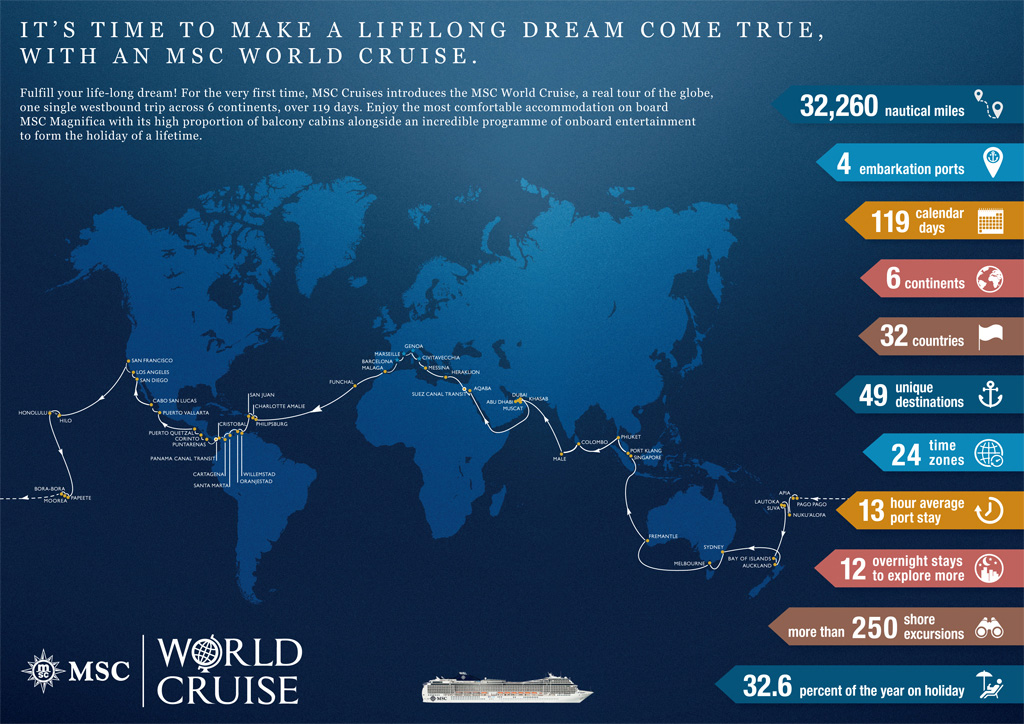 As you have probably guessed by now, a cruise of this magnitude doesn't come cheap, with tickets starting at $16,999 for an interior double occupancy stateroom. But considering that it would take a lifetime to visit all of these amazing destinations on their own, it's not really that expensive in the grand scheme of things.
Now figuring out a way to take four months off of work, that might prove to be a little more challenging. That's probably why MSC recommends this voyage for people planning to take "a traditional gap year, career break or a post-retirement adventure."
Then again, I can theoretically work from anywhere, as long as they've got WiFi.. 🙂