Celebrity Edge Is Like No Cruise Ship We've Ever Seen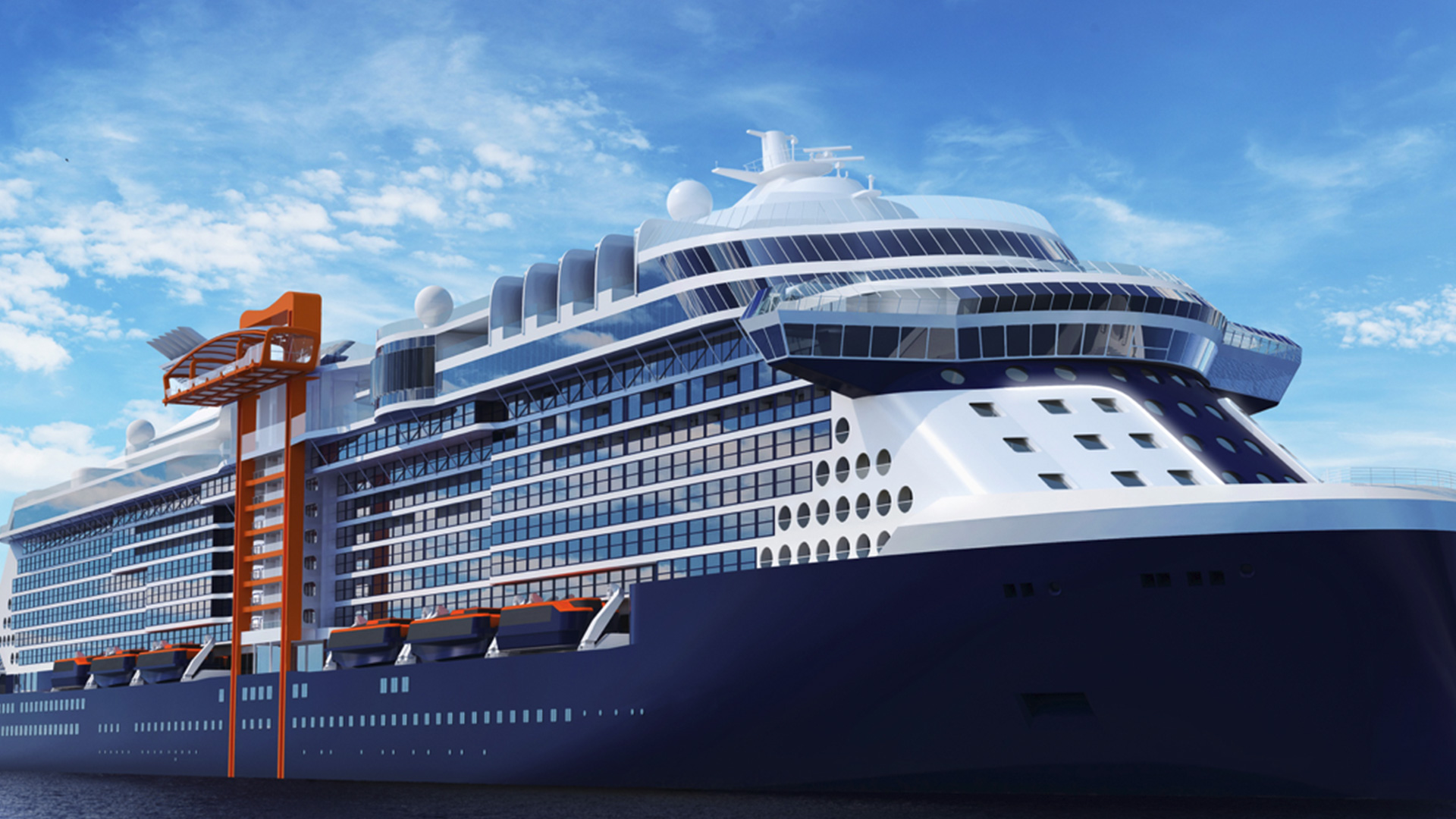 If you've been thinking about taking a cruise, there is no better time to do so, as there are a number of new ships scheduled to set sail in 2018 from all of the major cruise lines, including Carnival, Royal Caribbean, Norwegian Cruise Line, Celebrity Cruises, MSC Cruises, and Holland America.
One of the ships that we're most excited about is Celebrity Cruises' upcoming ship (their first new ship in six years), the Celebrity Edge, which was announced early last year. And now Celebrity Cruises has announced that the ship's construction is ahead of schedule, with a maiden voyage scheduled for late 2018.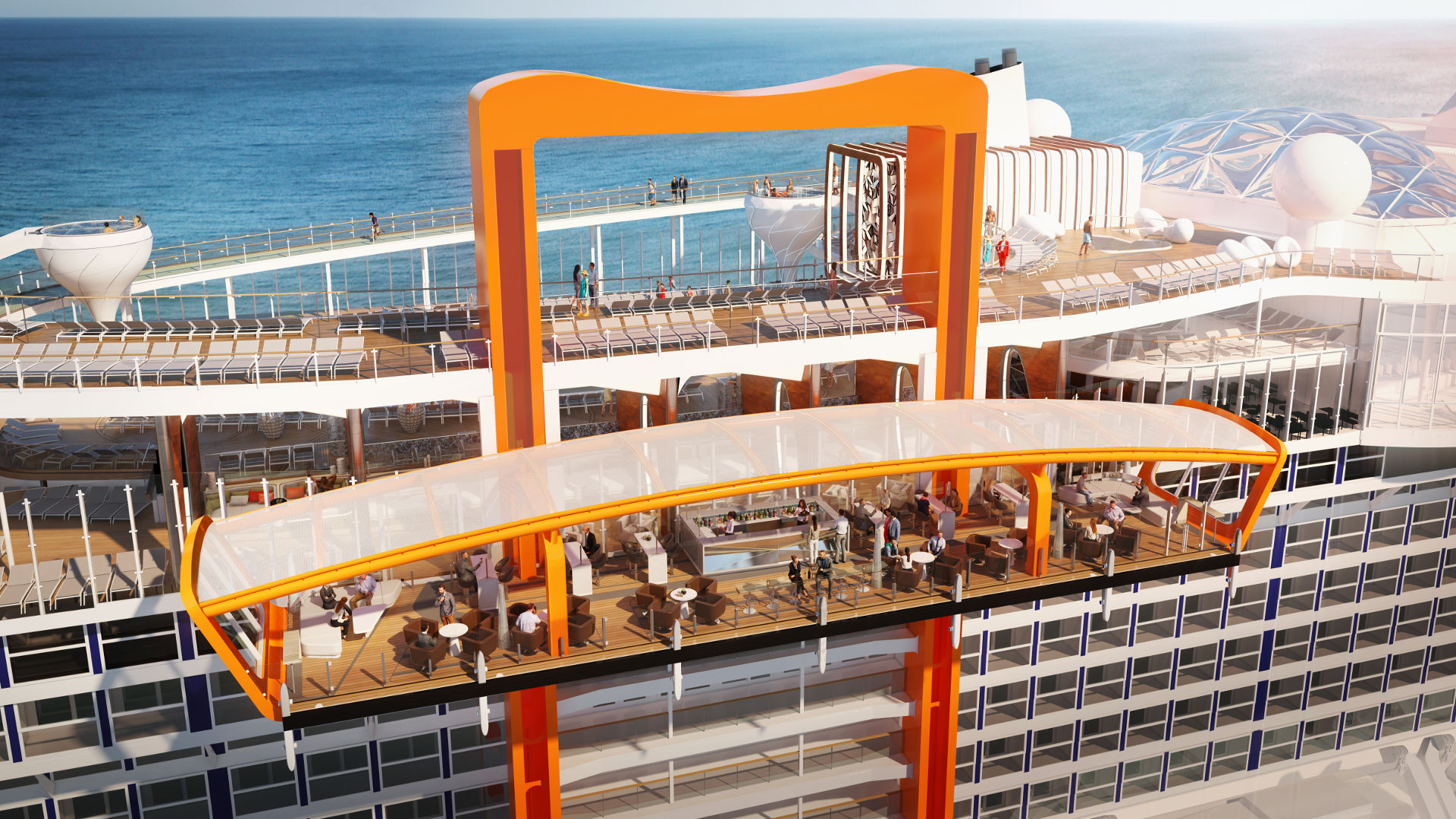 The Celebrity Edge is the first in a new category of Celebrity ships that boasts an innovative new design, with a number of features never before seen on a cruise, like the Magic Carpet – The world's first cantilevered, floating platform that moves up and down the side of the ship, reaching heights of 13 stories above sea level. With breathtaking views, a full bar, and space for live music performances, it truly is a destination itself.
If that's not edgy enough, the ship's Edge Staterooms with Infinite Veradana bring the stateroom balconies indoors. With the touch of a button, bi-folding doors in the room can be opened, allowing your entire living space to become the veranda, and letting you walk right out to the water's edge. This allows for a wide-open indoor space that's 23% larger than traditional balcony cabins.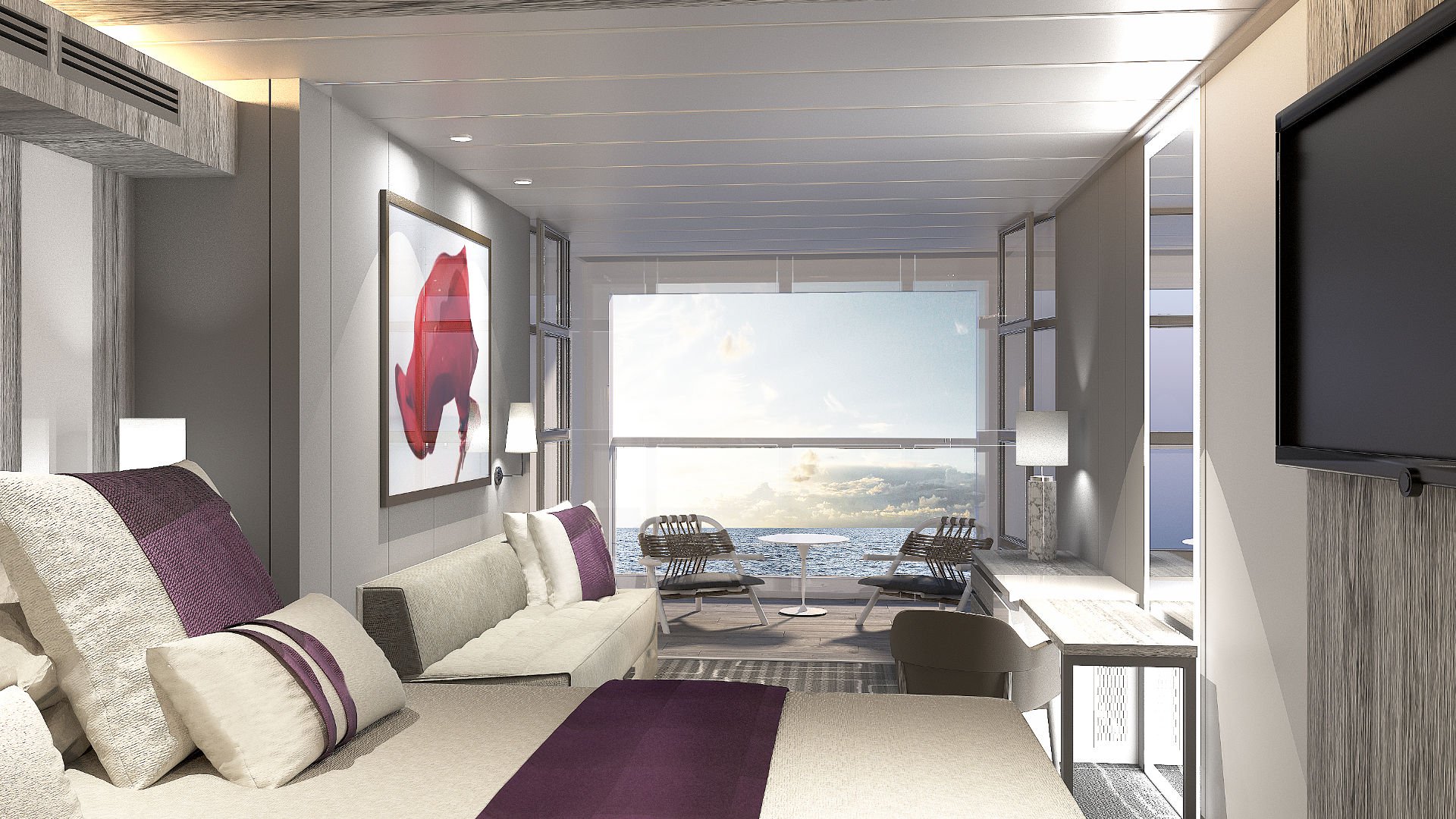 Other unique features include the ship's Resort Deck, which offers endless ways to enjoy the outdoors and connect with the sea. It includes everything from an asymmetrical outward-facing pool deck to a jogging track that winds up, down, and around the Rooftop Garden – a living urban playscape inspired by playgrounds.
While many cruise lines have moved towards RFID-enabled wristbands and the likes to get in and out of your room, charge a drink, and personalize your cruise experience, Celebrity is taking a slightly different approach, with their proprietary Celebrity app, which will let you do everything on your phone, from checking into the ship to unlocking your stateroom door or controlling your room's temperature and lighting.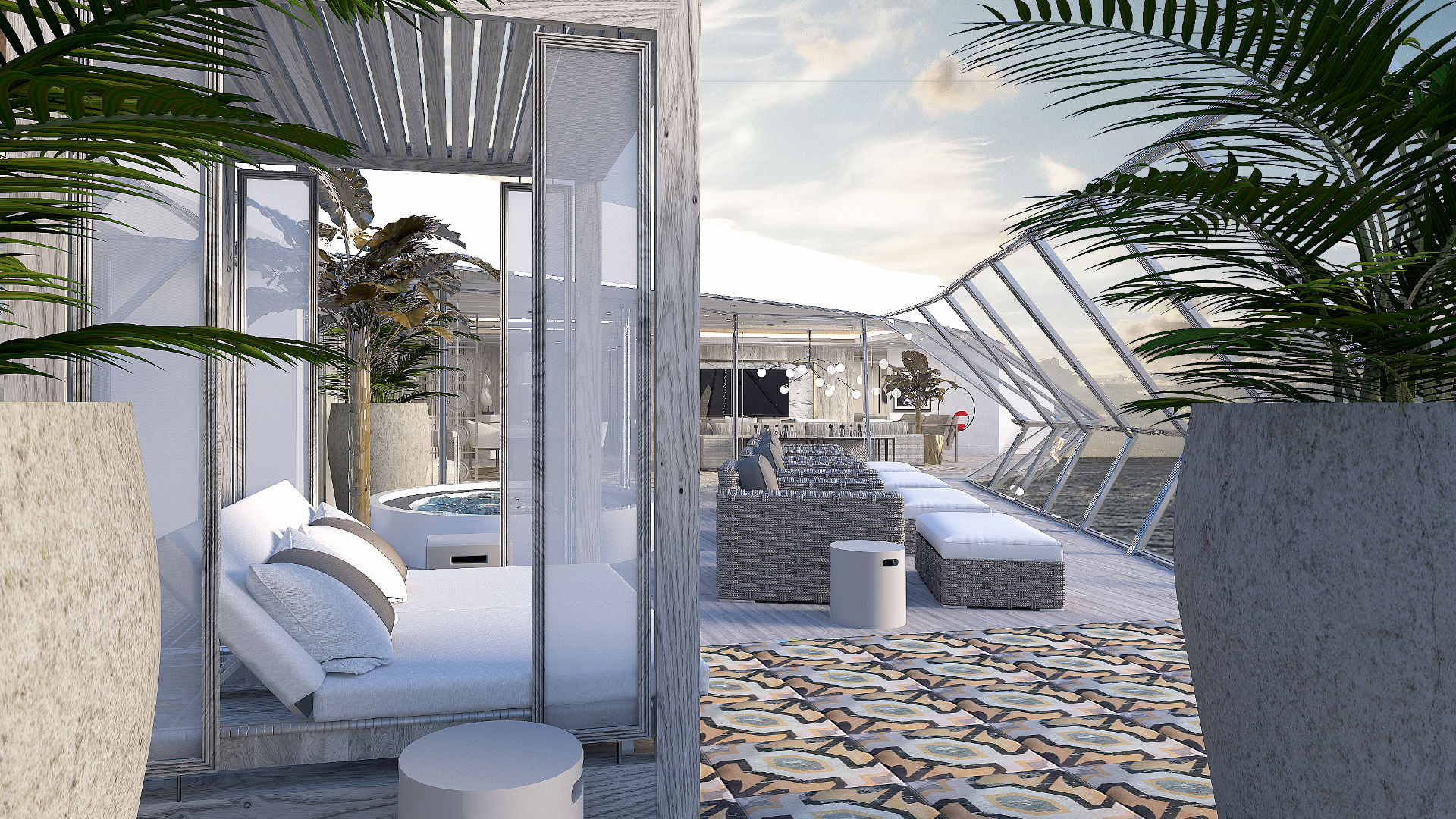 And last but not least, Edge also will have Celebrity's first cabins for solo travelers. This should make single folks happy, as they won't get stuck paying double-occupancy anymore. I have a single friend who cruises solo every year, and this cruise would actually make more sense for him from a financial standpoint!
The Celebrity Edge is betting big ($1 billion) that today's affluent younger travelers will take the plunge on a modern luxury cruise like this.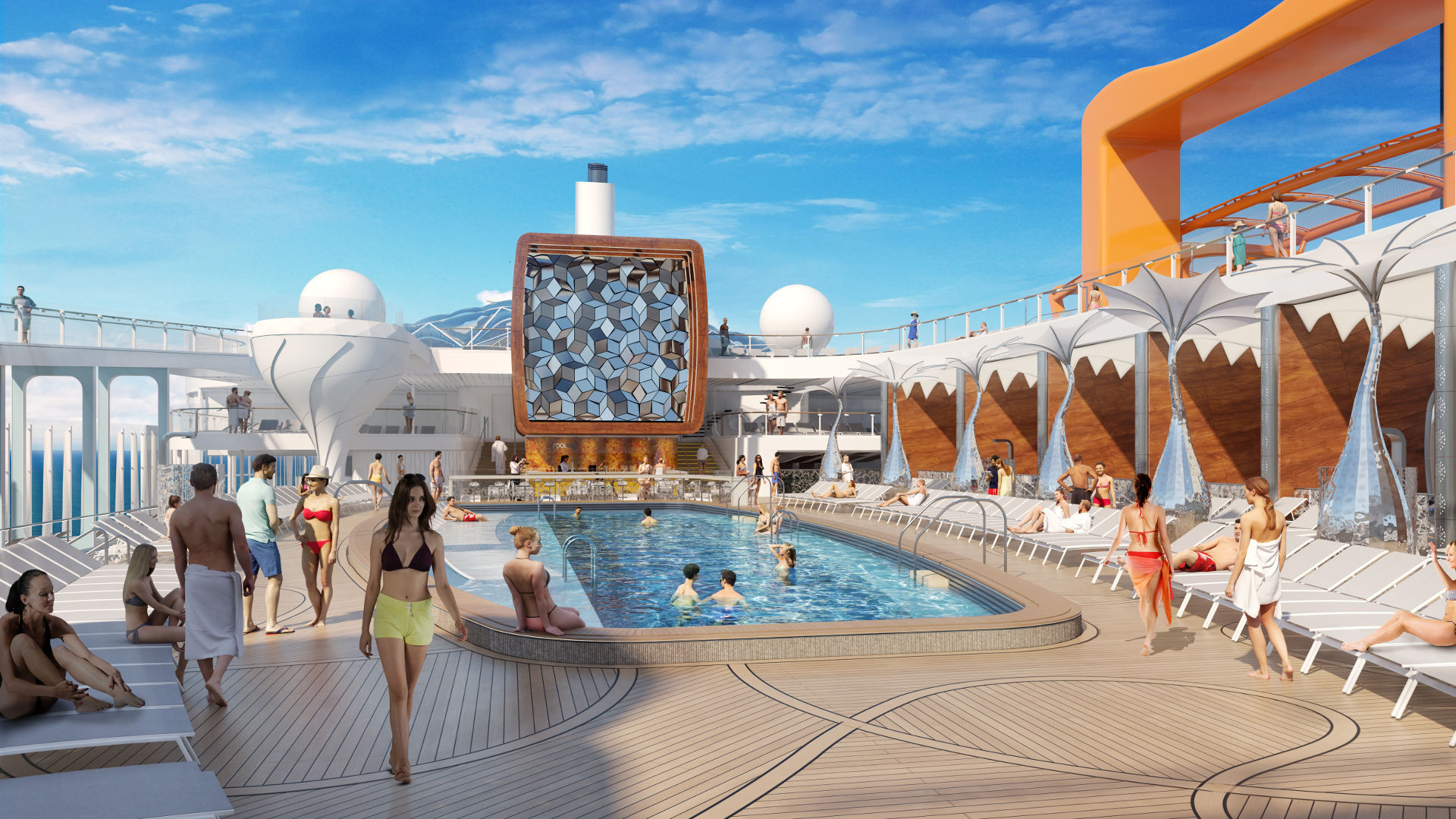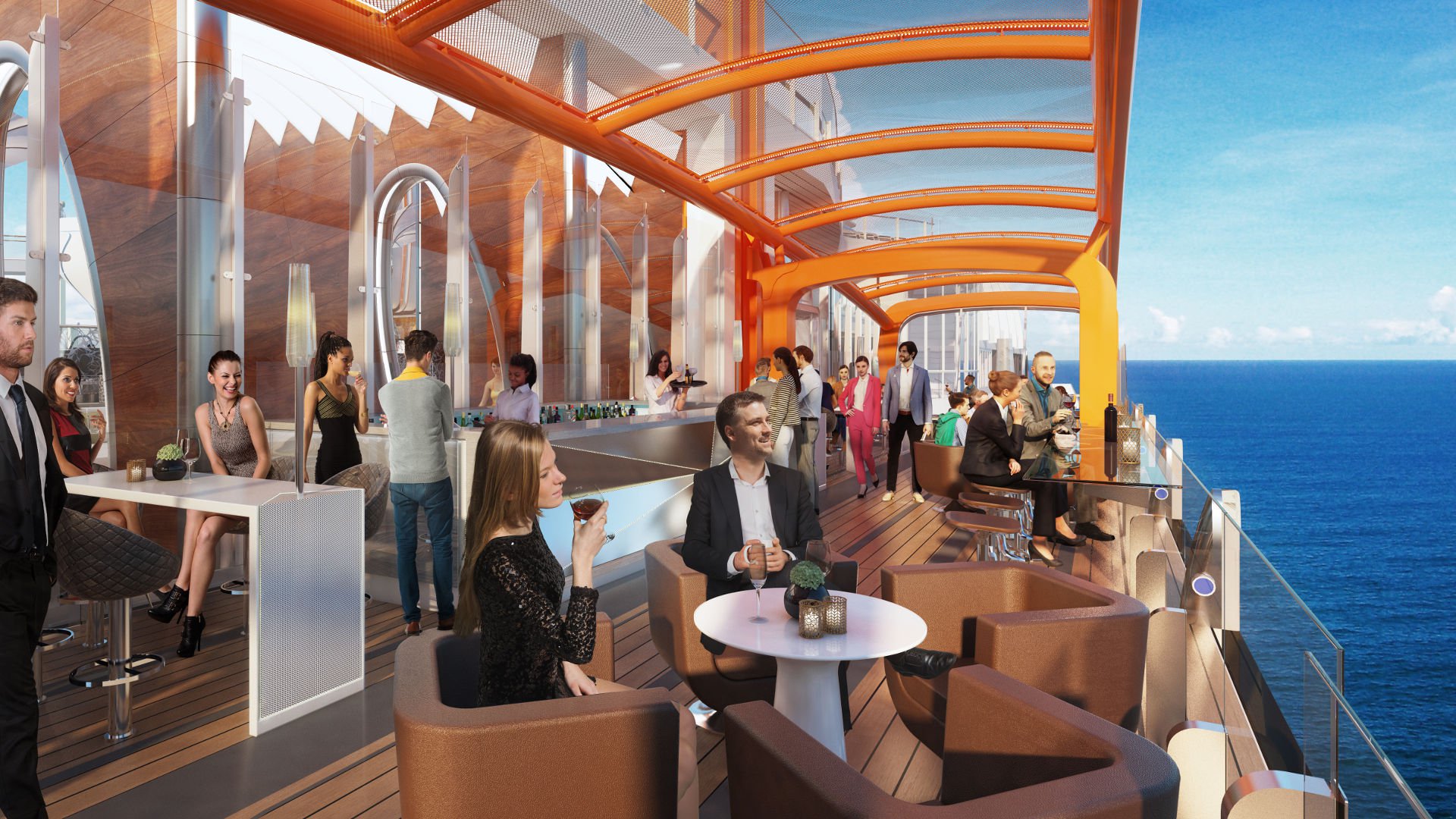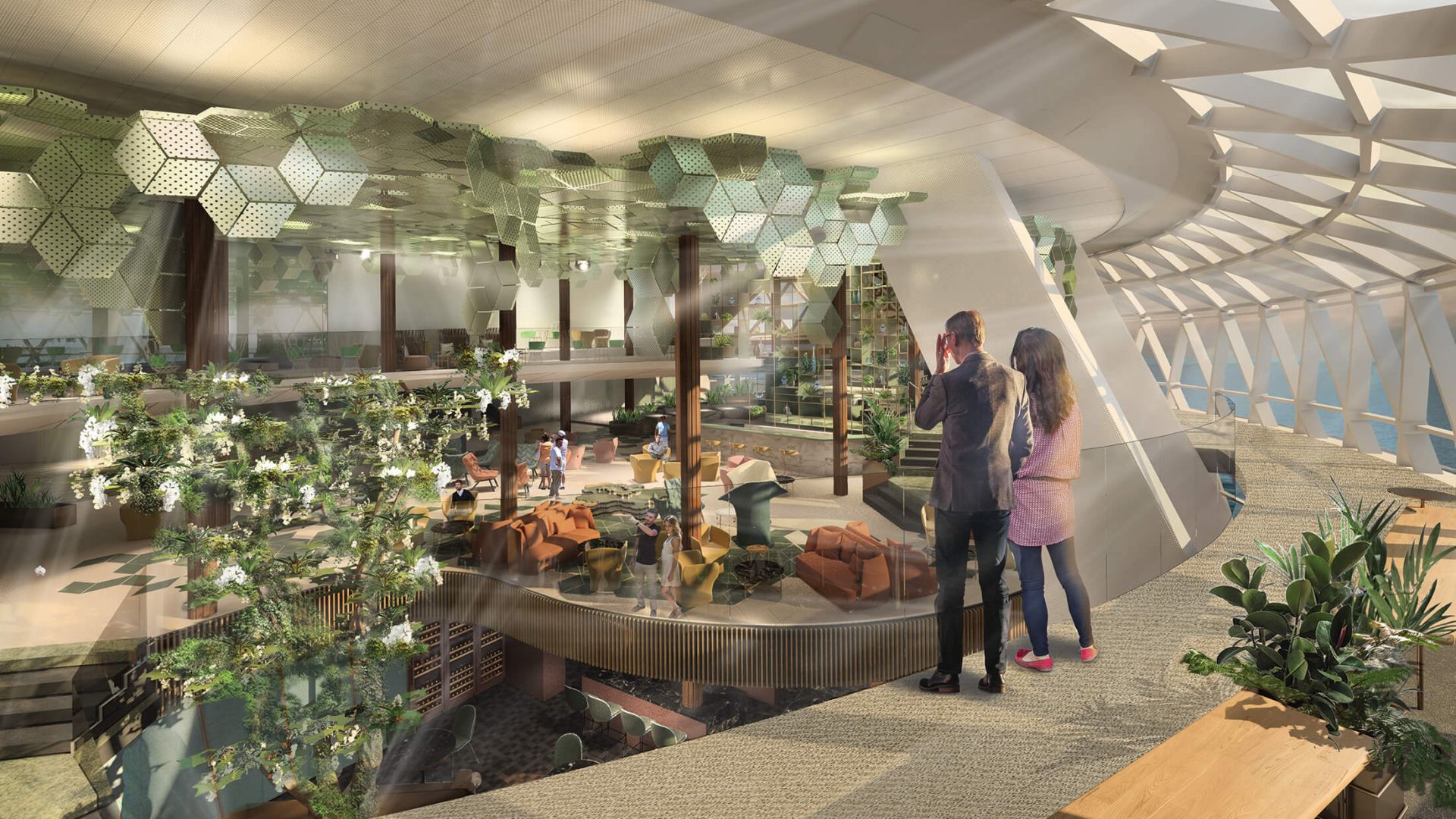 So what do you say, who's ready to set sail on the Celebrity Edge? Bookings are officially open for the ship's maiden voyages in December 2018, departing from Fort Lauderdale for a week-long Caribbean circuit, with cabins starting at $1,049.
For more information, visit celebritycruises.com.
Photo credit: Celebrity Cruises