Who's Ready To Set Sail On The Largest Cruise Ship In The World?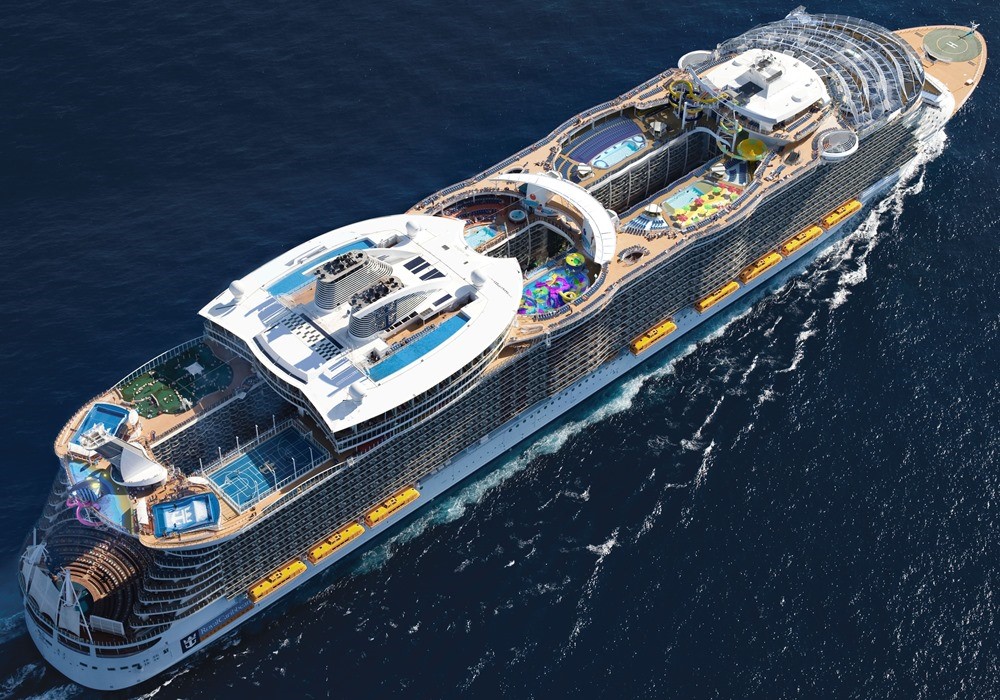 Back in October, we told you about Symphony of the Seas, Royal Caribbean's newest ship that would hold the distinction as the largest cruise ship in the world.
Now, after three years of construction, Royal Caribbean's Symphony of the Seas was recently delivered, and it couldn't be any more enormous, standing 18-decks-high and weighing in at 228,081 tons. It's the ultimate over-the-top cruise experience.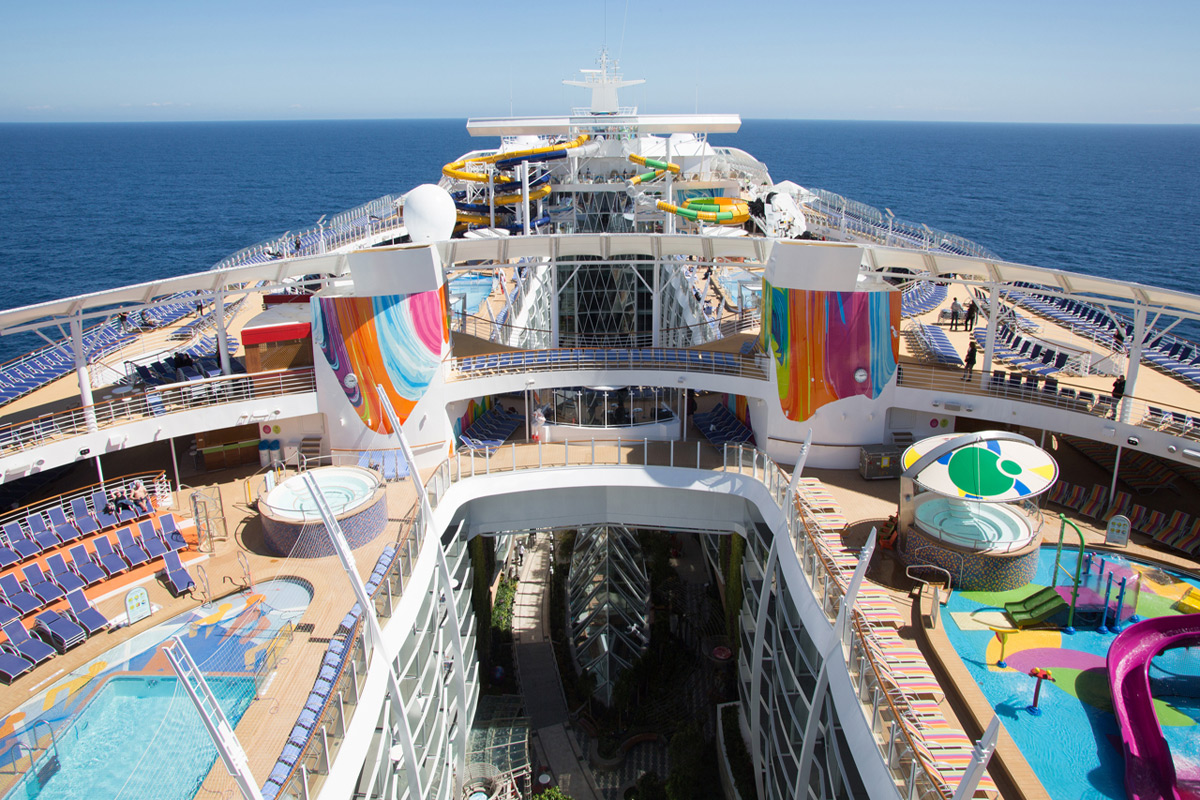 "It is a proud and exhilarating moment to welcome a new member to the family. Symphony will take family vacationing to an all new level with energy and options never before found in one place," Royal Caribbean president and CEO Michael Bayley said during the ship's delivery ceremony in France.
Symphony of the Seas is part of Royal Caribbean's Oasis Class of vessels, which are more than 30% larger than the next largest cruise ships under them. Symphony is about 1,188 feet long and has 2,774 cabins. It will hold 6,680 passengers. It's basically the Titanic of today. I'm talking size, not tragedy here. The Titanic would be envious of this ship.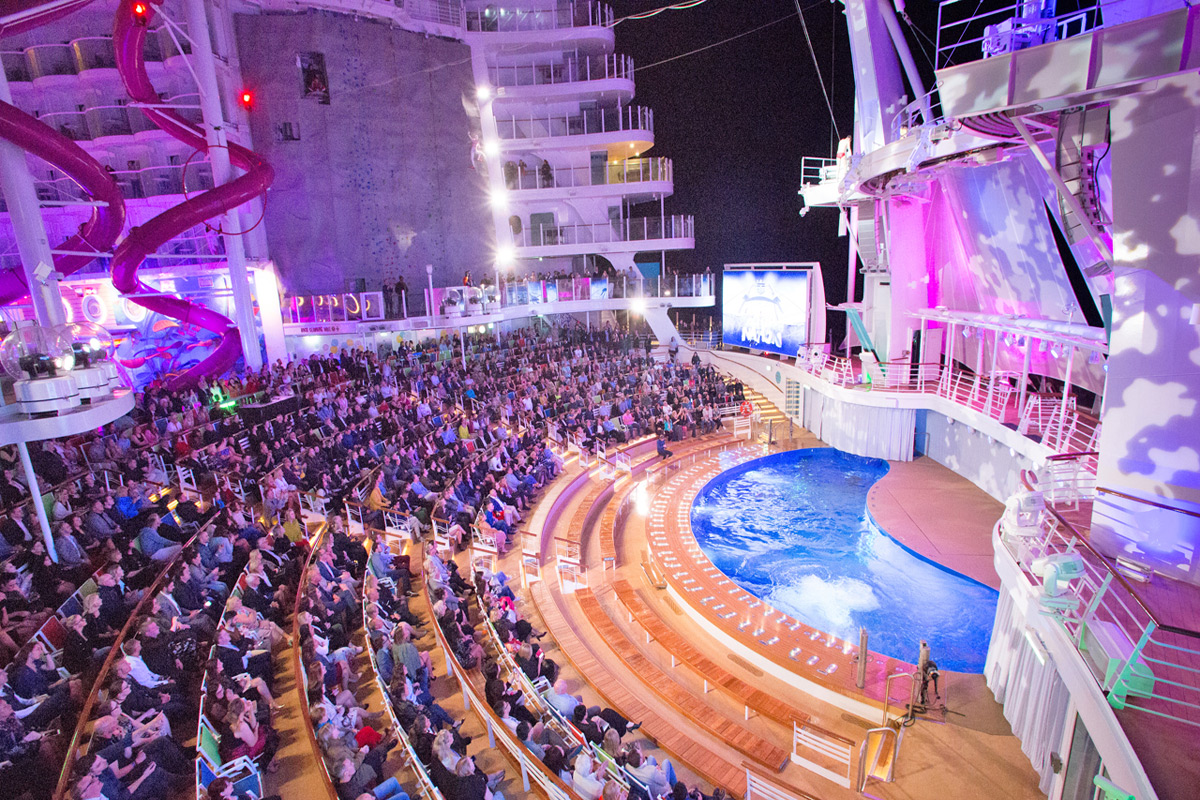 Passengers on the Symphony can look forward to things like laser tag, a new seafood concept, a live performance of the Broadway show Hairspray, a 10-story waterslide that spirals down the rear of the ship, numerous pools, lounges, bars, restaurants and much more. There's also an ice-skating rink, two rock climbing walls, a basketball court, and seven "neighborhoods" with shops, bars (one with robot bartenders), and more.
If that's not enough, there's also the Ultimate Family Suite, which RC is billing as "the most spectacular family suite on land or sea." This two-story family suite is a massive 1,346 square feet, and it's chock full of family-friendly features, including a slide connecting the children's room on the second level to the main living area below. Now that's freaking cool.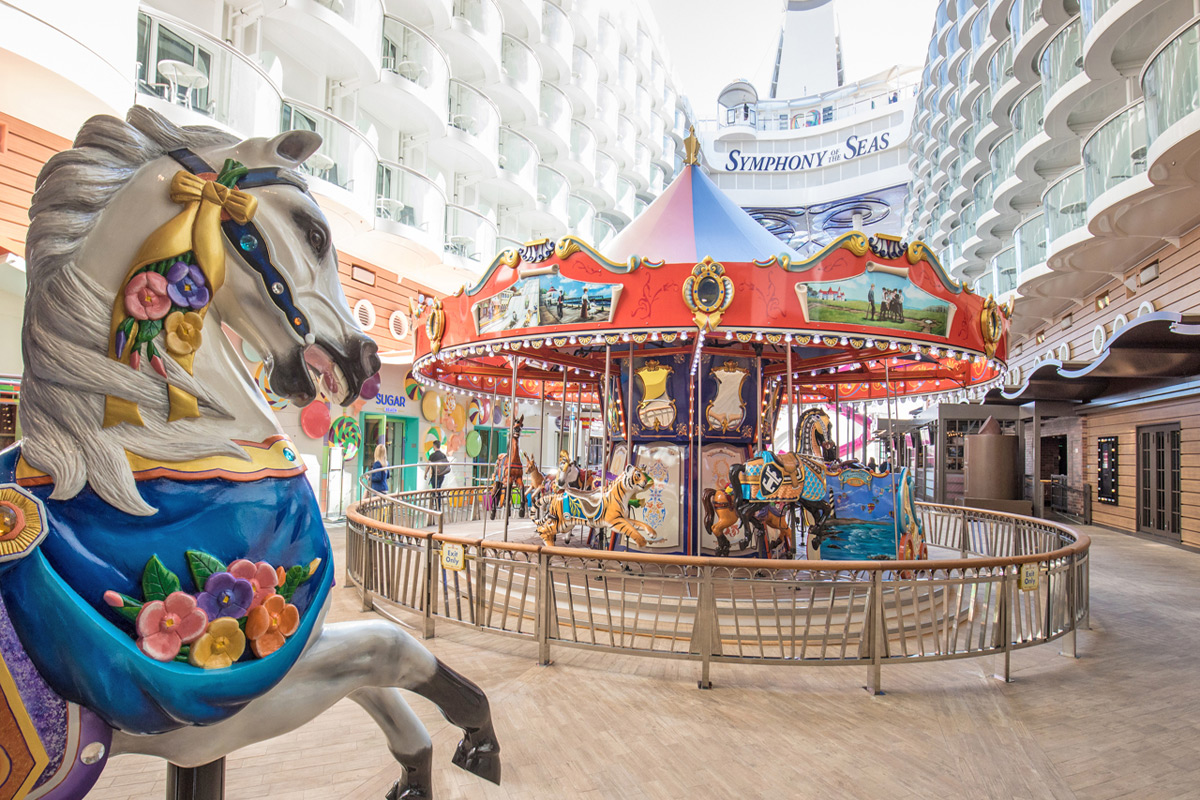 As you can see, there's something for everyone on Symphony, and you'll likely need all week just to explore every nook and cranny of this mega ship.
The Symphony of the Seas began its first real voyage with passengers on March 31, sailing the Mediterranean before heading to Miami. I don't know about you, but I think I know where I'm going on my next vacation. Who's with me?
Photo credit: SBW-Photo