Royal Caribbean Announces A Nine Month Cruise Around The World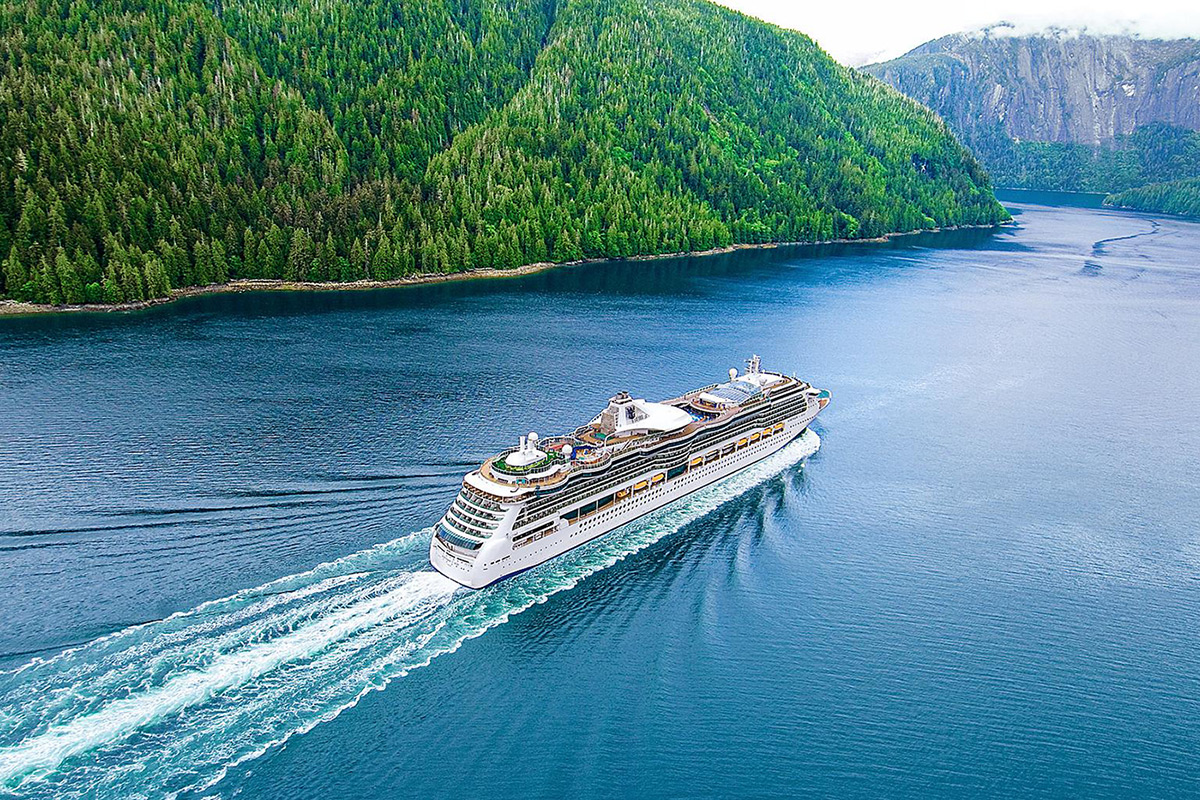 After being cooped up for the past year, wouldn't it be great to embark on an adventure like no other and see the world in a whole new light? Well Royal Caribbean has got you covered with their Ultimate World Cruise, an epic 274-night cruise that visits all seven continents, more than 150 destinations in 65 countries and 11 great wonders of the world!
This rich, immersive experience on Royal Caribbean's Serenade of the Seas is the longest and most comprehensive world cruise out there, sailing roundtrip from Miami on December 10th, 2023 through September 10th, 2024.
Travelers will sail to 57 destinations new to the cruise line and exclusive to the cruise itself. Highlights include Casablanca, Morocco; Qaqortoq, Greenland; and Shimizu, Japan – the gateway to Mount Fuji. Guests can delve deep into many of the world's breathtaking wonders, from Peru's Machu Picchu to the Taj Mahal in India, and experience distinct cultures and picturesque shores at every corner of the world all in one spectacular adventure – only on Royal Caribbean.
"This is the world cruise of world cruises," said Michael Bayley, president and CEO, Royal Caribbean International "Now more than ever, people have resolved to travel the world and make up for lost time. Royal Caribbean is making that a reality with the ultimate vacation that welcomes those seeking adventure and exploration to taste, dance and dream with us around the world. To travelers asking themselves where they should go next, we say everywhere."
Guests ready to traverse the world can book the full Ultimate World Cruise today or choose from any of the four expeditions that offer a wide range of destinations – the Americas, Asia-Pacific, the Mediterranean and Northern Europe:
Globetrotters will explore the world in style on board Serenade, thanks to Royal Caribbean's award-winning experiences and amenities. And adventurers can stay close to the action with the ship's acres of glass, which offer panoramic views, as they cruise from one destination, continent and world wonder to the next.
From start to finish, guests who book the full Ultimate World Cruise can expect a seamless, world-class travel experience that includes business class airfare, premium transportation as well as an evening of festivities and accommodations at a five-star hotel before setting sail. Plus, Crown & Anchor Society Platinum status members and above will receive a bonus Seven New World Wonders shore excursion package in addition to other perks, including a Deluxe Beverage package, VOOM Wi-Fi, laundry service and more.
Bookings for the entire Ultimate World Cruise open today for Diamond and above Crown & Anchor Society members. Guests interested in booking can call Royal Caribbean's dedicated line for the Ultimate World Cruise at 800-423-2100 (US toll free) or their travel advisor.
As you might expect, a cruise of this magnitude doesn't come cheap. But when you consider how much you're getting to see and do, it's actually quite a bargain. And as an early payment bonus, guests will receive a 10% discount if they pay in full by January 6, 2023.
Pricing for the Ultimate World Cruise is as follows:

*Taxes, fees, and port expenses of $4,667 USD per person are additional and are subject to change at any time. All starting prices listed are per person, in USD, cruise only, based on double occupancy and are subject to change at any time.
Pricing for the four individual expeditions will be announced once these sailings become available to book in December 2021.
I don't know about you, but I'm really tempted to pack up my belongings, head out on the Ultimate World Cruise, and "work remotely" while sailing all over the world. I wonder how good the WiFi on the ship is.. 🙂