MTV Has Cancelled "The Hard Times of RJ Berger"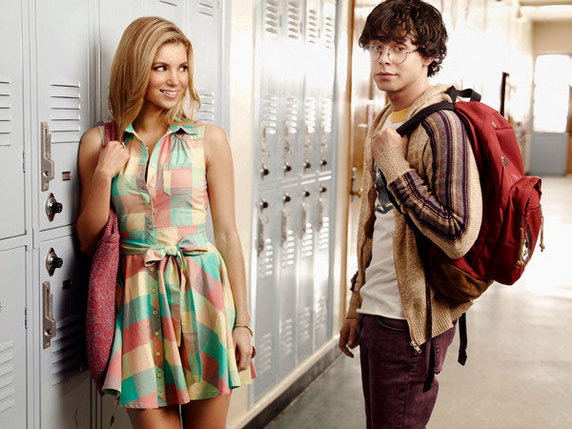 MTV lost touch with their supporters when they stopped playing music and started airing other programming. It started innocently enough, with stuff like The Real World and Beavis and Butthead. And there were some stand-out shows that aired late at night, like Lovelines and Undressed. But MTV took it too far, getting rid of music altogether and replacing it with tons and tons of CRAP!
These days, the only time I turn on MTV is to watch the guilty pleasure that is Jersey Shore!
But then MTV brings along two breakout shows (The Hard Times of RJ Berger and Skins), and I had renewed faith in the network. Here were two smart and edgy shows that brought me back to MTV every Monday night.
Unfortunately, both shows got cancelled. Skins was VERY controversial, so it wasn't too much of a shock. But hearing the news about RJ Berger really caught me off guard. How could you cancel a show starring the lovely Amber Lancaster? The network cites declining ratings, and claim that new shows like Teen Wolf and Awkward are pulling down better numbers.
Seriously? Teen Wolf?! I guess MTV has given up on the demographic that helped make them successful in the first place. Good luck with that..