MyQ Garage Lets You Control Your Garage Door From Your Smartphone
Have you ever left your house, only to wonder a few miles later if you remembered to close the garage door when you left? Sure, we've all been there, and if you're like me, you may have even gone back home just to double-check and make sure […]
This is a sponsored post written by me on behalf of Chamberlain. All opinions are 100% mine.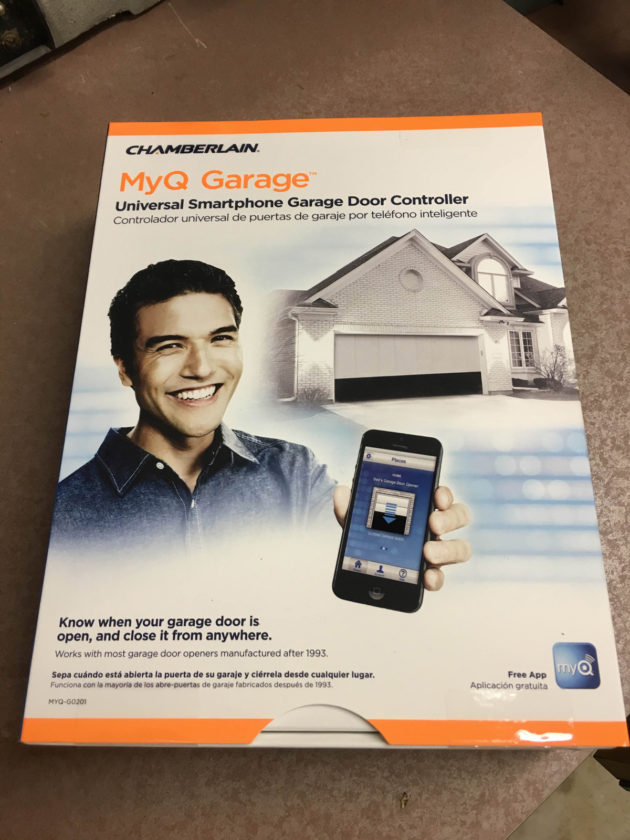 Have you ever left your house, only to wonder a few miles later if you remembered to close the garage door when you left? Sure, we've all been there, and if you're like me, you may have even gone back home just to double-check and make sure that it's closed.
Thankfully, the folks at Chamberlain have solved this problem once and for all with the MyQ Garage, an add-on accessory which lets you monitor and control your garage door from anywhere using your smartphone. I recently picked us a MyQ Garage from Home Depot so that I could try it out for myself, and after spending a few weeks with it, I honestly couldn't imagine life without it!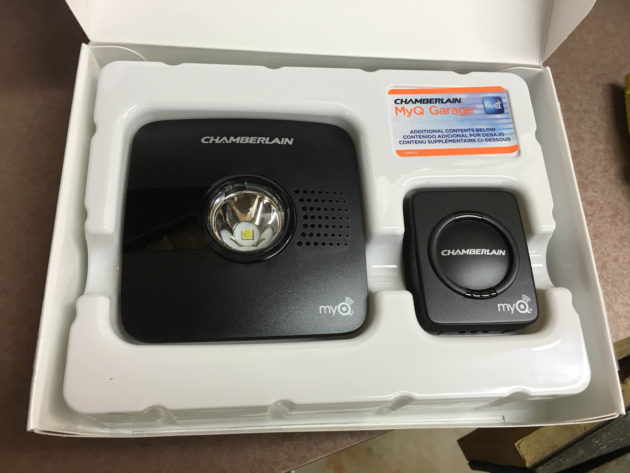 Installation of the MyQ Garage couldn't have been any easier, and took us less than 45 minutes from start to finish. You simply mount the Wi-Fi hub next to your garage door opener and plug it in. Then you mount the door sensor on the garage door itself. Lastly, pair your smartphone with the MyQ via Bluetooth so that you can add it to your Wi-Fi network. Once it's connected to the Internet, download the free MyQ Home Control app and follow the onscreen instructions.
Of course, there are a few things you need to be aware of before you run out and buy a MyQ Garage. First off, you need to make sure that have a Wi-Fi signal in your garage. You also need a smartphone running iOS or Android in order to download the app. Finally, you need a garage door opener built after 1993. As long as you have those three things, you're well on your way to a smarter garage.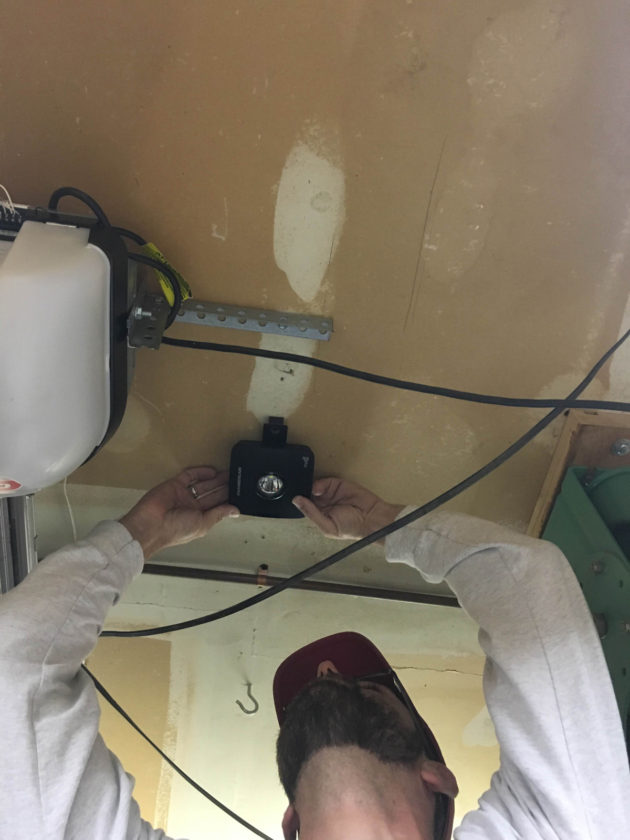 Like I said, once you experience the MyQ Garage for yourself, you'll wonder how you ever got along without it. Just last week, my neighbor called and asked me if he could borrow my lawn mower. I was traveling at the time, but I was able to open the garage door for him remotely with the app. How great is that? It's also handy if you need to let in a dog walker, babysitter or someone else, but you don't want to give out your keys. Just have them call or text you when they get there and buzz them in.
Another neat feature of the MyQ app is the fact that it's able to connect with other smart devices such as Nest Cam, Nest Thermostat, Xfinity Home, and MyQ Lighting allowing you to tune in to who is around the house or turn lights on/off when you are away from home.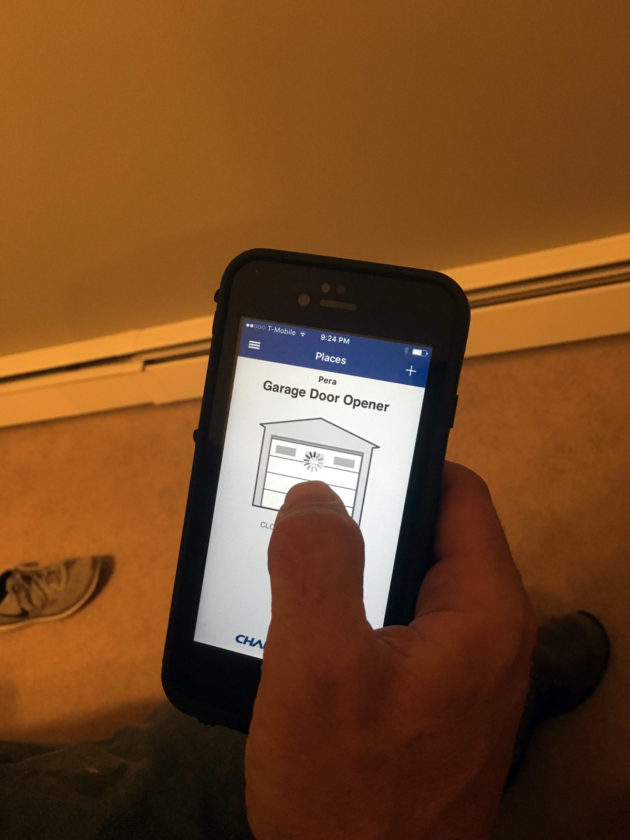 Overall, I couldn't be happier with the Chamberlain MyQ Garage, and I highly recommend it to anyone who is looking to make their garage a smart garage. I love the fact that I get alerts and notifications when the garage door has been activated or if it's been left open, not to mention the peace of mind that comes from being able to control, secure and monitor my garage door from anywhere. To me, that's well worth the $99 price tag.
You can learn more about the MyQ Garage on Chamberlain's Facebook and Twitter pages. To purchase it at the limited time price of $99 CLICK HERE.