NeverFold Solves The Dreadful Task Of Folding Laundry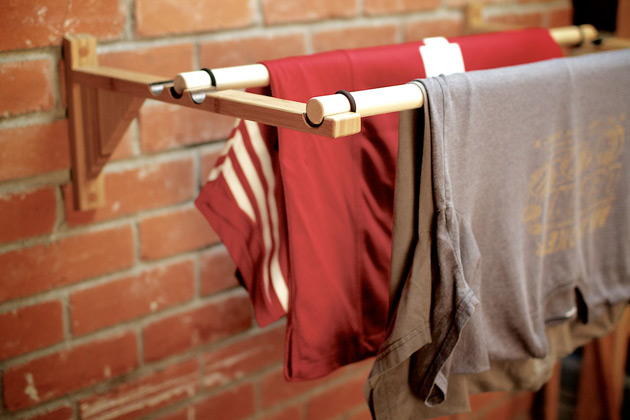 NeverFold is a brand new way to keep your closet organized without ever having to fold a piece of laundry again. NeverFold provides easy access to clothes and keeps them organized. This innovative solution will have you wondering why you didn't think of it first, as it's such a simple idea!
Here's how it works: Simply lay shirts or pants over the front rod, and flip the clothes onto the back rod to access the desired piece of clothing. This video illustrates how it works:
NeverFold saves time (no more folding or ironing), leaves your shirts nice and wrinkle-free, and you don't have to worry about embarrassing shoulder bumps from hangers! If you've got a small closet, you'll also appreciate how much space it saves you..
As an early bird special, you can pre-order the NeverFold today for just $29.