New Artist Of The Month – July 2013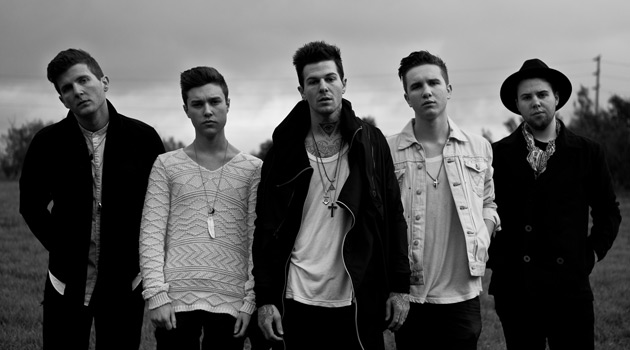 While watching the Home Run Derby last night, I found myself watching the derby on mute because I don't need to hear Chris Berman's obnoxious shtick that he hasn't changed in years. So I put on my Spotify (which I highly recommend if you're a music lover) and found myself listening to a little bit of everything. I've decided that I would broaden my horizon when it comes to music and hopefully you readers by giving a new artist each month that interests me. While these artist's might not be new to the music world, they are definitely new to me.
So let's begin with my first artist of the month. July's artist of the month is The Neighbourhood. If you are an alternative rock fan, then you have most likely heard their song "Sweater Weather" on the radio and thought the song was extremely catchy but didn't know who it was by. "Sweater Weather" is their first single from their 2013 album I Love You. This band is extremely different than most of the bands that are currently ruling the radio. They have this trippy kind of sound to them.
Rolling Stone magazine described them as "moody" and I completely agree with that assessment, each song can change your mood. Balancing the upbeat to the slower paced songs, you don't know exactly how you are going to feel. If you're interested in this band, definitely check out their website or buy their album on iTunes. They are a change of pace from much that is out there. If you really like them, then check out their tour dates. I'm seeing them in September when they're opening up for another great band, Imagine Dragons.
If you haven't listened to The Neighbourhood before, I'd compare them to bands like Vampire Weekend, Dispatch, Grouplove, and Phoenix.
Check out the video for "Sweater Weather" below, because it will truly make your ears ring:

If you have any other sweet tunes that I should check out, leave a comment and I will definitely check them out. I am always looking for new music to listen to. Also, let me know what you thought of The Neighbourhood or any of the other bands that I mentioned.