Official Trailer For '3 Days To Kill'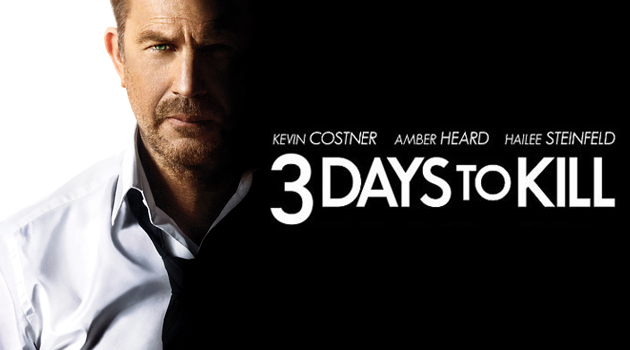 3 Days To Kill is a heart pounding action-thriller that stars Kevin Costner, Amber Heard and Hailee Steinfeld. Costner plays a dangerous international spy, who's determined to give up his high stakes life to finally build a closer relationship with his estranged wife and daughter, whom he's previously kept at arm's length to keep out of danger.
But first, he must complete one last mission- even if it means juggling two tough assignments: hunting down the world's most ruthless terrorist and looking after his teenage daughter for the first time in ten years, while his wife is out of town.
While the premise sounds kind of corny, the trailer really delivers:

With McG directing and Luc Besson and Adi Hasak doing the writing, I think we're in for a real treat here!
3 Days To Kill has a tentative release date of February 21, 2014.