What To Watch: 3 Must-See's On Netflix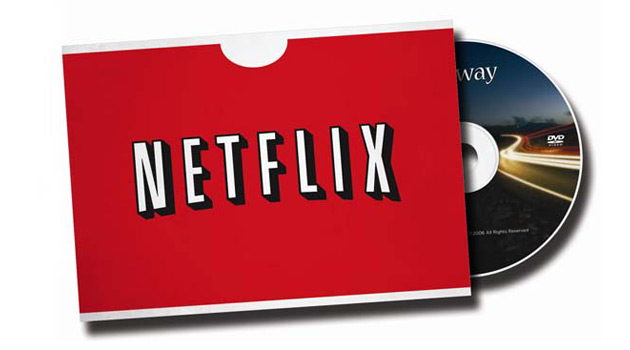 Ah Netflix.. How you've changed the way we watch movies and shows. No more having to sit through another dreadful commercial; no need to pay a ton of money for hundreds of channels you don't need. No more having to collect all those box sets just to marathon session a show.
Right now they are offering a promotional trial for you to sign up for 30 days free, which means that now is the perfect time to put on those pajama bottoms, kick back, and veg out catching up on the Golden Age of television.
That sounds good and all, but then let's not forget there are a ton of things listed on Netflix right now and, if it's your first time giving it a go, you'll probably feel a bit lost. I'm going to do my best to share some of the must-see's that are on Netflix at this time – I bet you'll love 'em:
1. House of Cards
Wow is an understatement when trying to describe Netflix's original series House of Cards. They really packed a punch in the first season by releasing the series in its entirety along with a great cast and under the guidance of a director that didn't want to abuse the use of cliffhangers.
Why you'd love this: Even if you don't necessarily like political thrillers you should give it a watch because each character and episode is compelling. It makes you think about what could be going on behind-the-scenes at Capitol Hill–backstabbing, bribes, and other devious acts.
Watch the trailer here: https://www.youtube.com/watch?v=ULwUzF1q5w4
2. Breaking Bad
I feel that no Netflix list should be complete without mentioning Breaking Bad, because it might just be the best show of the decade, hands down. The final half of the last season may not be available at this time, but the ride you take from beginning to end is mesmerizing and jaw dropping. The premise will hook you in and the acting will keep you watching over and over again.
Why you'd love this: No doubt you already know the premise – selling meth – but behind the hard edge of the story are characters that feel real. It's like a mix between Scarface and Godfather. You know what they're doing is bad but you can't help but to feel for them. Give the pilot a watch and you're bound to be hooked on the series.
3. The IT Crowd
I wanted to add The IT Crowd to the list because it brings something different. It's British. So the series isn't too long but focuses on quality over quantity. The humor is dry but witty; the characters are awkward but lovable; the situations are unbelievable but identifiable.
Why you'd love this: It's pure geeky bliss. If you love The Office (UK or US version) then think of IT Crowd as a more focused, in-joke type show that is absolutely hilarious if you're the computer type. You have the IT crew locked away in their basement, getting into situations, and dealing with all types of characters that will make you laugh.
Want More?
I can only cover so much in this post because I want to share three that I know for a fact you're likely to binge on over a long weekend or vacation. However, there are other lists you might find particularly helpful:
Other than that – ask your friends and family – I'm sure they can give you a suggestion or two because it seems that everyone is starting to cut the cord, save that money, and stream television.