Oregon State University Girl Gets Busted For Masturbating In School Library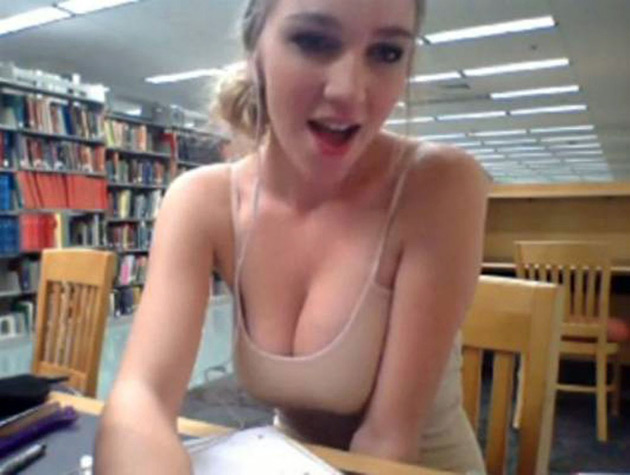 Last week, a video of a woman masturbating in the Oregon State University library made it's way to PornHub, where it went viral in a hurry, racking up 260,000 views before PornHub finally was forced to take it down.
One student sent Total Frat Move the following tip:
"I attend Oregon State University, and late last evening it came to light that a female student here filmed a webcam show in which she flashes her tits and finger blasts herself in the university library. The video is now on Pornhub. The entire school is currently blowing up about it. After doing some 'research,' I've found that her name is [redacted]."
Naturally, it didn't take long for the previously unidentified self-pleasurer to be outed, and once the 19-year-old Kendra Sunderland was identified, she was arrested on a charge of public indecency for exposing her breasts and touching herself in the 31-minute video.
According to a school spokesperson, she was enrolled at Oregon State University until this spring semester, at which point she dropped out because "it wasn't what I wanted for my life. I was bored there."
Something tells me it won't be long before she follows in the footsteps of fellow students-turned-pornstars like Belle Knox and Mia Khalifa. And if her video and social media pics are any indication, she'll be a welcomed addition to the adult world!