Ways to Enhance Your Solo Sessions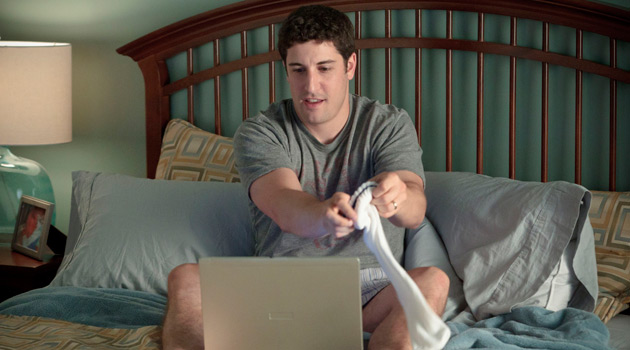 We all know sex has some amazing benefits. On top of simply feeling great, doing the dirty can improve your all-around emotional and physical health. But what if you are in between partners, or if you just don't want to go through the steps that lead up to getting into the sack? The good news is that masturbation offers all the same advantages of sex with a partner—and then some. According to Men's Health, self-love can make you harder, help you last longer, and can even decrease your chances of prostate cancer. To make your solo sessions even more satisfying, here are a few ways to enhance your alone time (and give your hand a break from all the action).
Almost Like The Real Thing
If you want to feel like you're actually having sex, without the actual sex, realistic mold masturbators are just as good, if not better, than the real thing. According to Adam and Eve, these toys are often made from special materials like Cyberskin or UR3 that mimic the look and feel of real human skin. They even retain heat. Plus, there are a ton of options for whatever your aesthetic preference may be. Have a favorite porn star? Chances are there's a stroker out there that looks just like hers. What if you want the experience of both vaginal and anal penetration? Opt for a masturbator that doesn't make you choose between the two. Most molds feature a clit, lips, and outer vagina, and they are lined with dozens of ribs and ticklers for maximum pleasure.
Better Than A Blow Job
If there's something almost every guy can agree on, it's a deep love of blow jobs. In fact, Glamour Magazine goes so far as to say that oral sex is the number one thing men want more of in bed. Which is probably why blow job simulators were created. These masturbators work a lot like sleeves or pockets, except they usually only have one opening. This creates a vacuum around your penis when you thrust inside the stroker, and then when you pull back out, a sucking sensation is produced. Voila, instant blow job. Some simulators come with a small vibrator that slips inside the stroker, delivering an intense humming sensation to make your orgasm even more powerful.
Whatever Tickles Your Fancy
Or in this case, whatever tickles your prostate. The walnut-sized gland is commonly referred to as "the male G-spot," or as Cosmopolitan Magazine calls it, "the ultimate magic button to push if you want to blow his mind in bed." Located under a guy's bladder, or between the testicles and anus, it can be tricky to stimulate while masturbating. Cue a prostate massager. You only need one hand to operate this toy, which means your other hand will be free for—well, whatever it is you want to do with it. Grab a handful of popcorn, give yourself an old-school HJ, or whip out your newly discovered masturbator.