Rebuilt Ferrari Enzo Sells For $1.75 Mil At RM Sotheby's Auction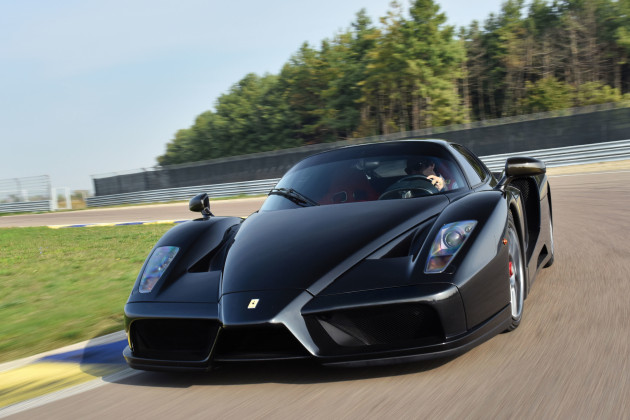 In 2006, Stefan Eriksson lost control of a Ferrari Enzo while allegedly driving at a high speed and intoxicated along Pacific Coast Highway in California. The car careened off an embankment outside of Malibu and hit a pole at about 162 miles per hour. The impact of the crash was so violent, the Enzo was split in half, with the cockpit and nose on one side of the highway and the engine with its subframe on the other.
Most people assumed that the car would be a complete write off given the substantial damage to the car. But apparently it was sent back to the factory where it was repaired, refurbished to as-new condition, repainted from red over black to black over red, and certified by the manufacturer. And on Wednesday, it was one of the top lots at RM Sotheby's in Paris, selling for an amazing $1.75 million.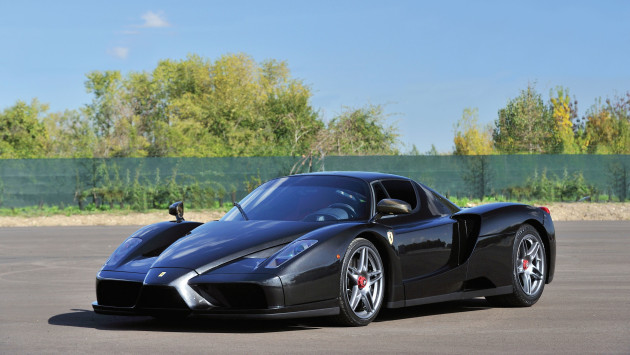 Despite the high price the Enzo fetched, it wasn't the top earner of the day. That honor went to a rare 1962 Ferrari 400 Superamerica Aerodinamico which sold for $3.3 million. Next up was a 1955 Porsche 550 Spyder that went for $3.07 million, followed by a '57 BMW 507 Roadster for $2.25 million. The Enzo came in fifth.
I don't know about you, but there's no way that I could have brought myself to purchase this car knowing it's history. What do you think?