Recap: 'Beers, Brews & Birdies' Beer Dinner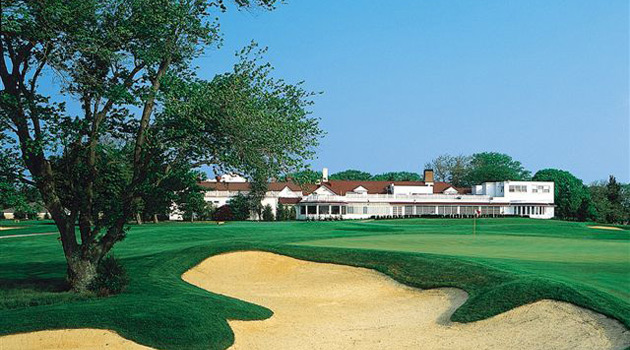 A few weeks ago, we heard about the Beers, Brews & Birdies beer tasting & dining event being held at the Atlantic City Country Club, and we made the trek down to Northfield on Friday to experience it for ourselves!
The four-course Beers, Brews & Birdies dinner paired each course with a complementary beer, and the menu was developed by ACCC executive chef Ed Daggers. He's an absolute genius in the kitchen, and he gave the attendees a dinner they won't soon forget!
For the appetizer course, we had chorizo sausage in pastry with creole mustard, beef teriyaki skewers with grilled pineapple, mini crab cakes with remoulade, and an imported cheese tray. These were paired with 16 Mile Old Court Ale and Batch 19 Lager. The crab cakes were our favorite, it's easy to see why they're one of the Country Club's signature dishes. Fresh crab, no filler, absolutely delicious!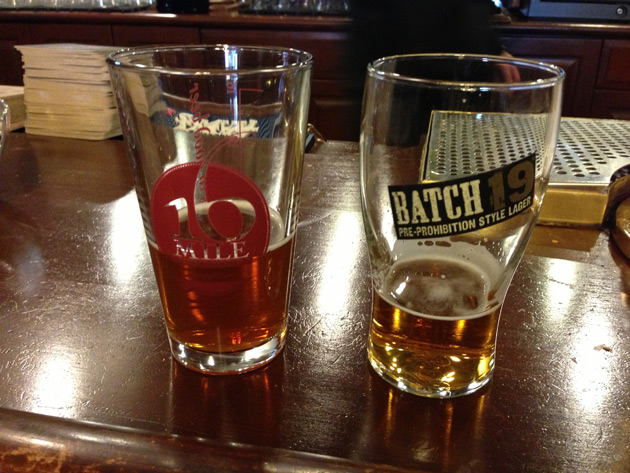 Both beers were great, but the Batch 19 had me going back for seconds (and thirds).. It's inspired by the last batches of beer brewed before 1919, when prohibition started.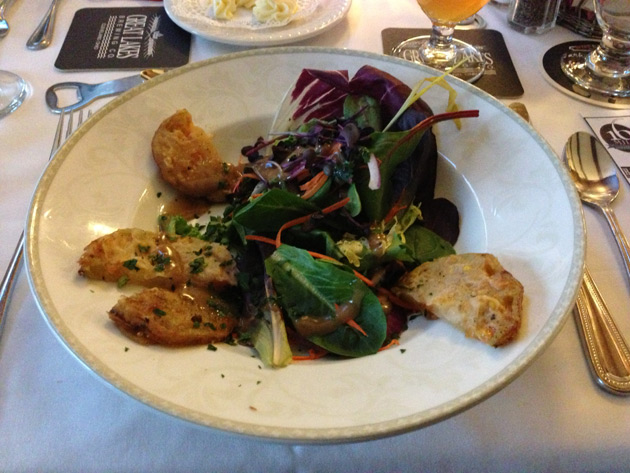 Next up was a fried green tomato salad with spring greens & ale and balsamic dressing. This was paired with Brooklyn Sorachi Ace. The two were a match made in heaven, and the Ale and Balsamic dressing was out of this world, I wish they bottled it..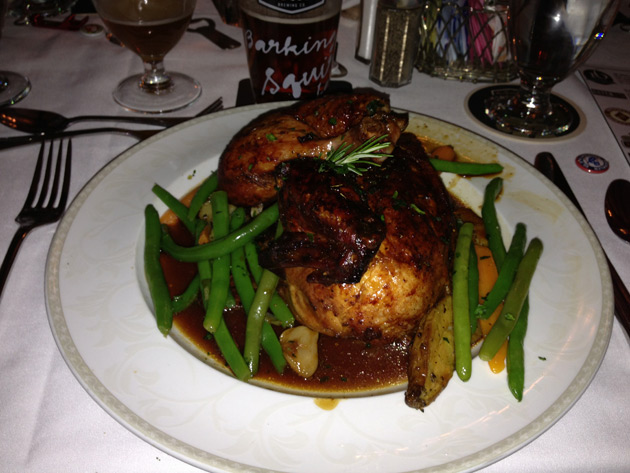 The entree was a MASSIVE fresh ginger & beer roasted half chicken, with fingerling potatoes and roasted vegetables. This course was paired with Hop City's Barking Squirrel Amber Lager. The picture really says it all, doesn't it? A truly amazing dish, one that caused our table to get really quiet as everyone dug in and thoroughly enjoyed the amazing chicken in front of them. I barely made a dent in my chicken, but wow what a course that was. The flavor of the chicken was wonderfully sweet, and paired well with the Barking Squirrel.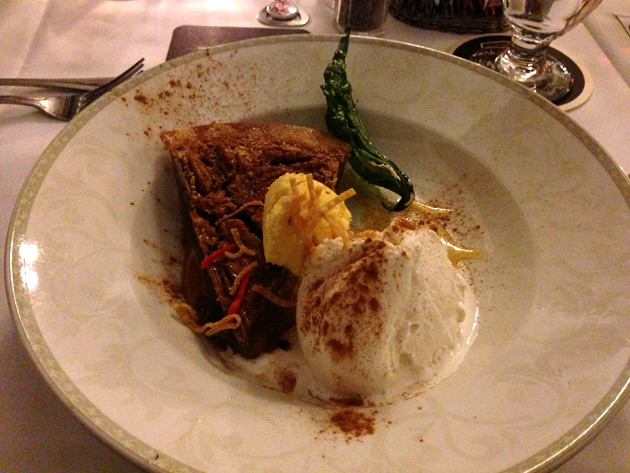 And for dessert, we had a honey & beer pecan pie with ice cream, paired with Great Lakes Edmund Fitzgerald Porter. I'm not usually much for pecan pie, but this one was insane, and I ate every last bite! The porter had a bittersweet chocolate-coffee taste, which really played into the traditional pie and coffee role.
This was my first time visiting the Atlantic City Country Club, but it certainly won't be my last. The club, which opened in 1879, and has some rich history (birthplace of the term "birdie", Al Capone played there, a locker room like you've never seen), and the food is second to none. Once the weather warms up, I'll be back to play the course, and of course enjoy more of Chef Ed's amazing food!