Review: Hard Rock Hotel Chicago
The last time I visited Chicago, I stayed at The Conrad, an exceptional hotel that really knows how to take care of their guests. But on my most recent trip, I decided to try another hotel that I've been hearing great things about.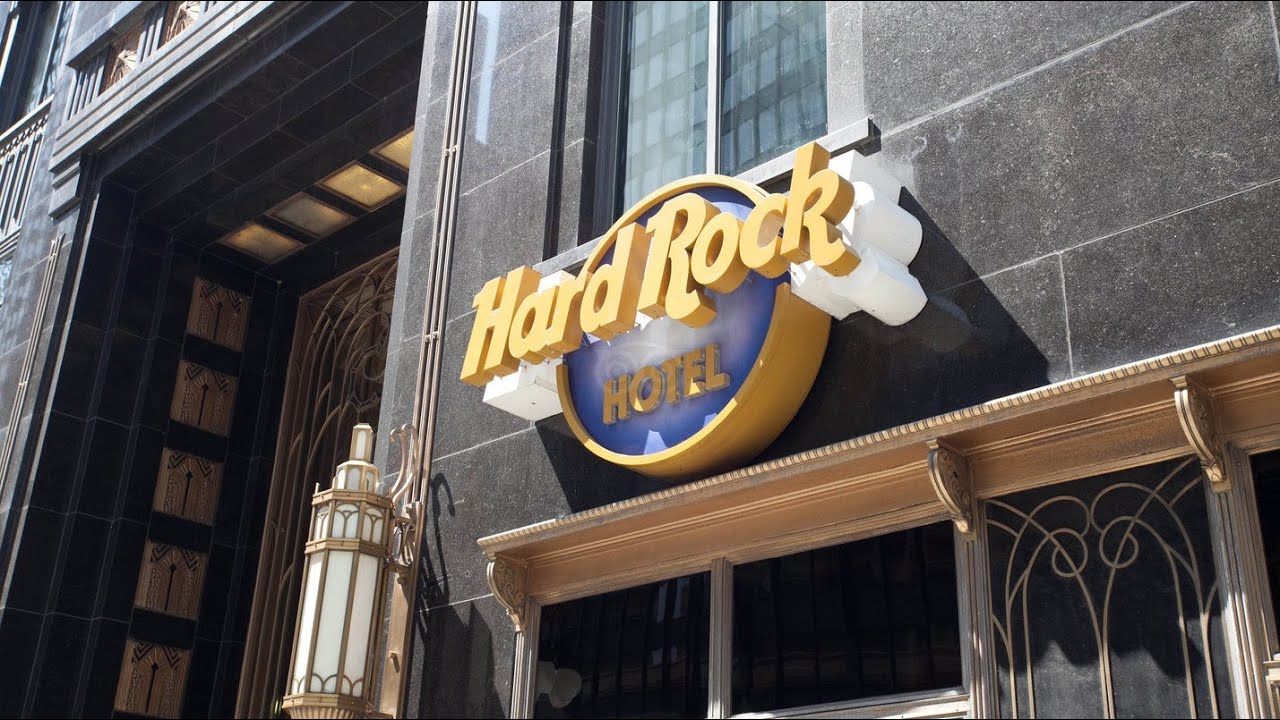 Hard Rock Hotel Chicago offers unique and upscale accommodations in the heart of downtown Chicago. Frequented by musicians, celebrities, and fans alike (no joke, I saw a tour bus pulling away as I got there), this hotel combines exceptional service standards and upscale surroundings to serve as a stylish oasis in the midst of Chicago's vibrant city culture.
Hotel guests are treated to a musically-inspired atmosphere where Art Deco meets the art of hospitality. Stylish and forward thinking, their contemporary ambience blends seamlessly within the walls of the iconic Carbide & Carbon building, a historic Burnham masterpiece fashioned from green terra cotta and black polished granite.
The Hard Rock provided a number of first for me, including the opportunity to rent a Fender guitar from the front desk. Who does that?! Another nice touch was the complimentary 10 song playlist they gave each guest, which I quite enjoyed on my flight home.
While a pretty exterior and lobby are nice, it's where you sleep that's most important. Does the Hard Rock vibe carry into their rooms? Absolutely!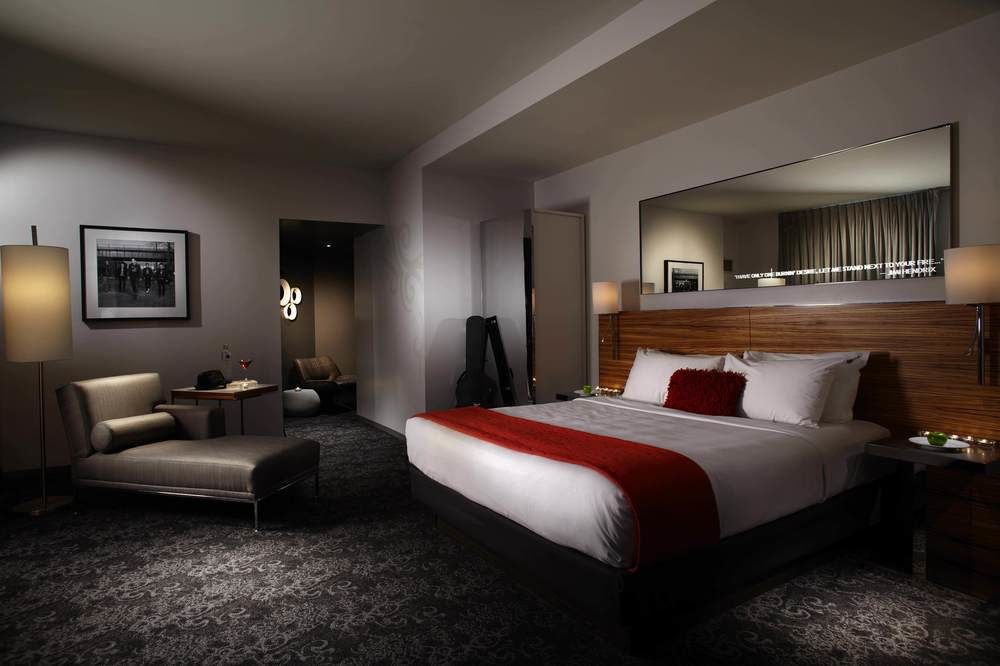 Their standard rooms are anything but basic. Roughly 350 square feet, these rooms boasted all of the standard amenities, including Rock Spa bath products, flat-screen televisions and iPod docking stations, these rooms are clad in cool, relaxing tones with unexpected Tigerwood contrasts. My room overlooked Michigan Avenue, yet was nice and quiet. If you're a big baller, they've got some insane suites to choose from.. If I hit the lottery, I'm coming back and staying in the Angels & Kings Suite!
All in all, it was a great stay. The hotel is located on the corner of Michigan Avenue and East Wacker Place/South Water Street. There's a subway stop within walking distance, which was very convenient. Instead of paying $50 or more for a taxi, I spent $2.50 and took the subway.
Sound good? Click here to book a room at the Hard Rock Hotel Chicago.