Review: Viking Cooking School at Harrah's Resort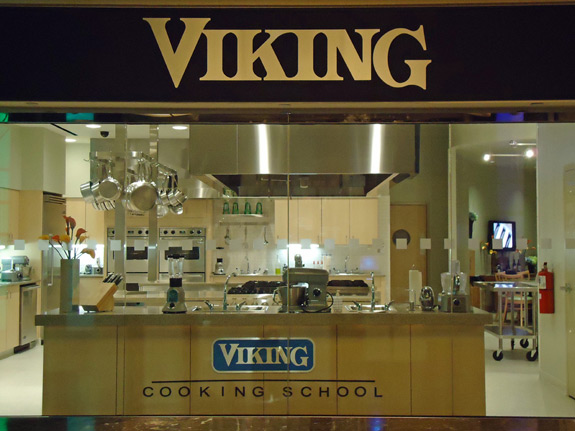 On Friday night, my wife and I came down to Harrah's Resort in Atlantic City. The purpose of our trip wasn't to gamble (even though we did), but rather for a cooking class!
Did you know that there's a Viking Cooking School inside of Harrah's? As you walk down the Waterfront hallway towards The Pool, you'll see a glass-enclosed kitchen on your left.
That's the Viking Cooking School, a hands-on teaching kitchen where you can take a gourmet cooking class, after which you get to enjoy the amazing dinner you prepared. We thought it would be a fun experience to do together, and we hoped to learn some new cooking tips and techniques that we could take home with us.
Honestly, the hardest part was deciding which class to take, as there are a number of mouth-watering classes to choose from. We finally decided on the Steakhouse Workshop, where we cooked the following items:
Shula's Steak House's Famous Barbecued Shrimp
Ruth's Chris Steak House's Warm Peppered Tenderloin Steak Salad
Saltgrass Steakhouse Garlic Mashed Potatoes
Roasted Fresh Asparagus Spears
Emeril's Essence Creole Seasoning (Bayou Blast)
Delmonico's Dry-Aged Rib-Eye w/ Emeril's Worcestershire Sauce
Morton's of Chicago's World Famous Hot Chocolate Cake
Sounds pretty awesome, right? 🙂
The night kicked off with these amazing chocolate martinis, the perfect thing to take the edge off of nervous cooks (like me) who were doing something like this for the first time. As you can see, my wife already had a big smile on her face.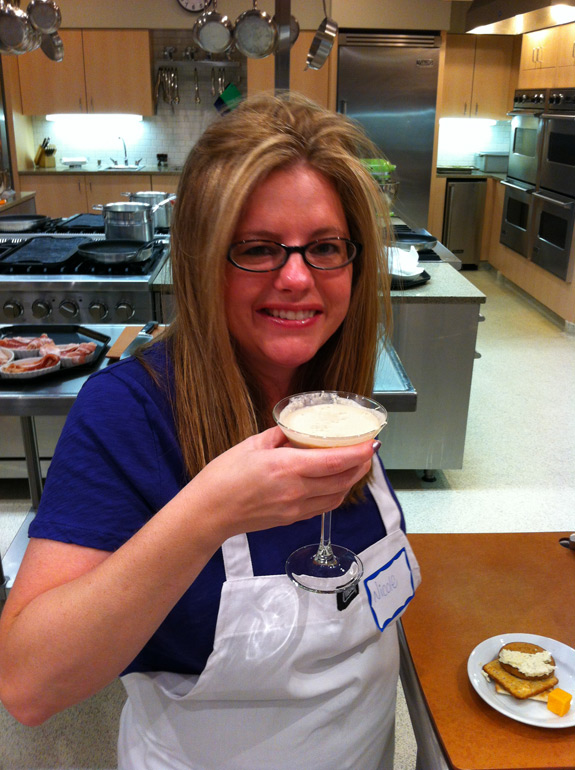 After splitting us up into groups of 4, Chef Alana walked us through the menu for the evening, explaining how everything would work. We'd be cooking from 7-9pm, and then eating our meal afterwards in a private dining room in the back of the school.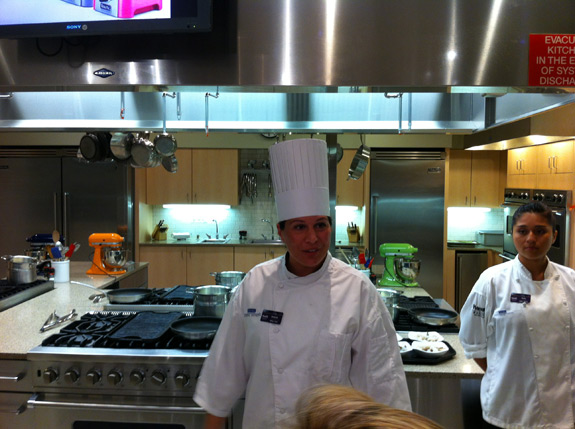 First up was Shula's BBQ Shrimp, which was actually pretty easy to make. First we made the special sauce (BBQ sauce, horseradish, honey, and black pepper). Then we wrapped the shrimp (already peeled and devined) with thinnly-sliced bacon. Afterwards, we brushed the shrimp with the sauce, and stuck them in the oven. Halfway through, we flipped the shrimp over and brushed more sauce onto the shrimp, and let them finish cooking. DELICIOUS!
After that, we started working on the Steak Salad. Even though this dish took the longest to prepare, it was pretty cool since we got to learn some new knife skills. And then we got to put those newfound skills to the test as we chopped up our steak, veggies, onions, and peppers for the salad. After cooking all of them, we make a balsamic vinaigrette (from scratch), and then put together our salads.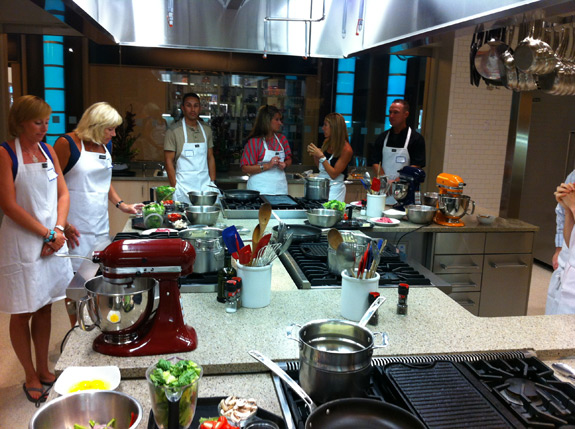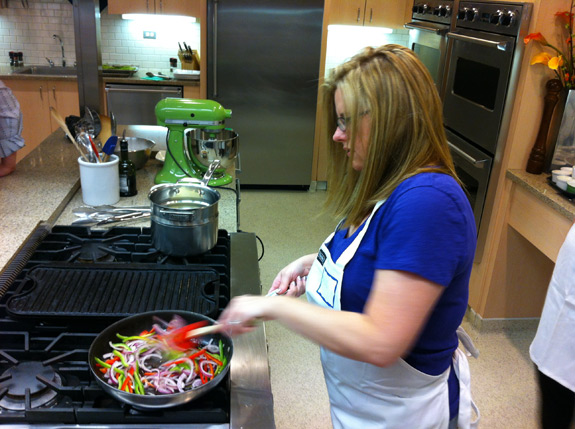 But all this was just a warm-up for the main event, the Delmonico Dry-Aged Rib-Eye! As you can see from the pictures below, these suckers were HUGE, so each pair shared a steak. Check out those perfect cross-hatch grill marks, like a pro!
I should have taken some pictures of the final product, but after two hours of cooking, all I could think about was diving into this incredible meal!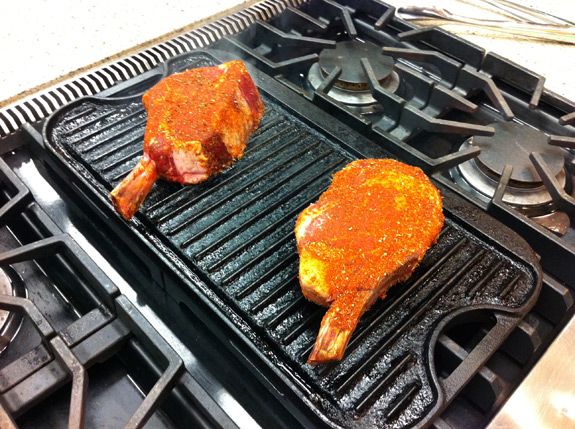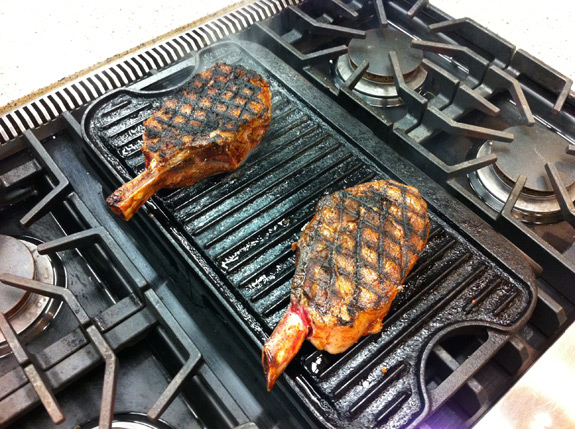 All in all, it was a really cool experience that we both really enjoyed. The class ran about 3.5 hours, though we spent the last half-hour just socializing with the other classmates.
The cost for this particular class was $129/person, but class prices vary depending on what menu you choose. (There's a "Southern Specialties" class in a few weeks where you make Fried Chicken and Homemade Mac n' Cheese, and it's only $89/person)
>> Click here to learn more about the Viking Cooking School at Harrah's Atlantic City