Sneak Preview: Ferrari F70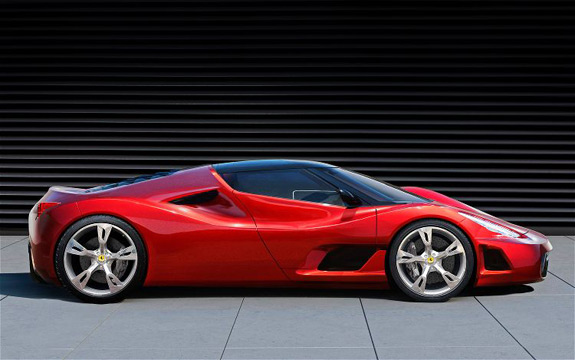 The successor to the Ferrari Enzo, unofficially dubbed the Ferrari F70, has been the subject of much discussion within the Ferrari community. A common argument was which type of power plant Ferrari would place in their next super car; would it be a V8 twin-turbo with a KERS package, or would Ferrari go the traditional route with a naturally aspirated V12?
Last November Ferrari's CEO, Amedeo Felisa, ended the power plant debate during an interview stating that the Enzo successor would in fact have a mid-mounted V12 engine.
According to Automobile Magazine:
The normally aspirated engine is said to displace 7.3 liters, and the maximum output of the high-revving unit will be a whopping 800 hp. On top of that, there is a KERS package that includes a 120-hp electric motor for a grand total of 920 hp — or for zero-emissions travel.
Ferrari hasn't stated directly that they are aiming to compete with the Bugatti Veyron, but I'm definitely excited to hear that the F70 may better the Veyron.
The F70 could potentially be quicker off the mark and faster overall than the 1001-hp Bugatti Veyron. On a sadder note, it may be the swan song for the V-12, which in all probability will eventually be superseded by a twin-turbo V-8.
As more information is released I'll be one of the first to share the updates, but I definitely feel that Ferrari isn't going to disappoint with the F70.