Interview: Ford's Sheryl Connelly Talks "New Normal"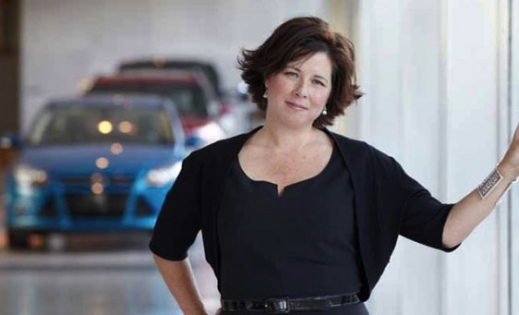 I recently had the opportunity to interview Sheryl Connelly, manager of Ford Global Trends and Futuring. Her role is to track consumer trends, and collaborate with people throughout the Ford system to see how that information may impact future products.
We had a very interesting conversation about "The New Normal", and how Ford is using this insight to develop the cars of tomorrow. There's been a complete shift in Ford's approach, brought on in response to ever-rising gas prices and our current economic situation.
Connelly explains it best:
Since the advent of the 2008 economic recession, there has been ongoing debate about what the economy would look like once it recovered. Many experts predicted, or at least hoped, consumers would eventually return to their impulsive, credit-driven, consumption-hungry way of life. But as the economy shows early signs of recovery, this does not seem to be the case. A careful and common sense approach to consumption can be seen in consumers' thoughts and deliberation as they learn to balance passion with practicality. Perhaps a new normal is starting to emerge. Consumers no longer drawn to the most expensive or extreme products in an effort to make a statement. In a post-recession world, they prefer to take only what they need. Indeed, taking more than you need is regarded not only as socially irresponsible, but no longer prudent as consumers focus more on saving in the new normal.
Some of the trends they've been following:
Bigger isn't always better:
The era of excess is becoming a thing of the past. Not only have houses been getting smaller since 2006, but we've also seen a shift from large SUVs to small SUVs. The Small Utility Segment represented less than 900K in sales in 2000. Today, that number has grown to 1.8M vehicles. It has been the markets fastest growth segment!
Streamlining and simplifying is the new end game
Spurred by economic necessity, a means to combat stress or a philosophical approach to health and wellness, more and more people are actively seeking ways to streamline and simplify the world around them. Products, services and experiences that are both intuitive and easy to engage can promote peace of mind for the end user. These are becoming what are known as "sanity savers".
Experience, Entertainment and Escape
Consumers are restless and bored. The traditional status symbols have failed to provide consumers lasting or meaningful fulfillment. Psychological research suggests that, in the long run, experiences make people happier than possessions. That's in part because the initial joy of acquiring a new object, such as a new watch, fades over time as people become accustomed to seeing it every day, experts said. Experiences, on the other hand, continue to provide happiness through memories long after the event occurred.
Ford considered all of this (and more) when creating the 2013 Ford Escape.
The Ford Escape provides balance between ones need for utility and fuel economy. It features a number of "how did we ever live without these" features like a hands-free liftgate, blind-spot traffic alert, and parking assist. Sync and My Ford Touch have transformed the vehicle driving experience, much like the iPhone changed the cell phone experience.
—
A big thanks to Sheryl Connelly for taking the time to talk with us, and we look forward to driving the 2013 Ford Escape in the near future!