Something's Fishy: Your Guide To Alaskan Sport Fishing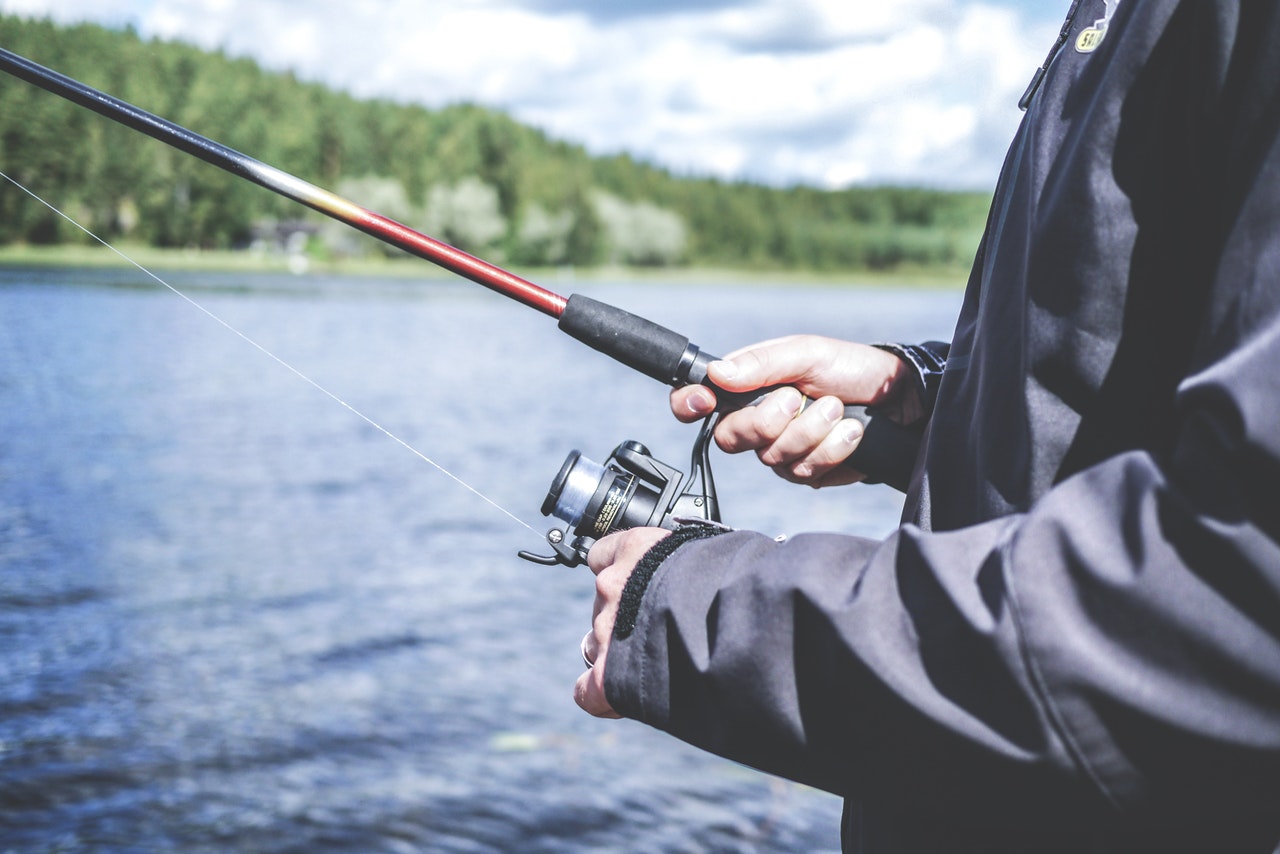 There are few people in this world who can deny the spiritual pleasure gained from fishing. Whether it's done from a boat or the shore of a beautiful river, there is something very primitive and satisfying about the art of catching your own fish.
This sport can be undertaken anywhere in the world, but there are few places as perfectly suited for it as Alaska. This largest of the U.S. states is primed to challenge anglers from all over the world with its abundant native species. From beginner to expert, casual to fanatic, Alaska offers more species of fish and more fishing choices than almost anywhere in the world.
Salmon
Salmon might be Alaska's most popular game fish, and for good reason. The unique behavior of these fish when they spawn creates a spectacular and dramatic scene as the fish swim desperately upstream to reach its ancestral spawning grounds.  In some cases, brave anglers fish alongside wild bears, as the two species seem to coexist peacefully for a time while the ultimate goal for both is to catch some dinner.
Alaska boasts five species of salmon. Coho (Silver), Sockeye (Red), Chinook (King), Pink (Humpies) and Chum (Dog). Silvers, Reds and Kings are the three most popular species for fishermen, and can be found in large numbers the Kenai Peninsula in Southcentral Alaska. The prime time for fishing in this area is the spawning season in July. The smaller sockeye salmon is not quite as popular as its larger and more challenging cousins, but many anglers believe that its small size begets a crafty and energetic fish.
Trout
Many visitors to Alaska take part in the peaceful and serene sport of fly fishing, particularly for trout. The rainbow trout is a very popular species, and its beautiful color and spectacular displays when hooked are sure to make for great campfire stories. Alaska also boasts the lake trout, which is the largest freshwater fish in the state. The steelhead trout is another popular catch. A descendent of rainbow trout that adapted to the open ocean, they often return to freshwater to spawn.
Deep Sea Fish
If standing near a beautiful river and casting flies is not enough, Alaska offers up incredible deep sea fishing as well. For many people, the experience is so much more than a simple fishing trip. A glimpse of the abundant wildlife in and near Alaska's oceans and rivers can be just as much, or more, of a draw than the fishing itself. Depending on the time of year, visitors can see humpback whales, sea otters, bears and bald eagles within a few meters of the boat.
Amidst the beautiful scenery, lines will be cast, and the bounty pulled from Alaska's sea can be astounding in its variety. Halibut is a very popular fish for sportsmen to pursue, as its deep water home and mighty fighting skills prove it to be a worthy opponent. The halibut's delicious and tender white flesh make it a very prized quarry indeed, especially when the fish are expertly cleaned by your guide, then handed back to you so the filets can be cooked that evening back at your cabin or expertly processed, vacuum packed and flash frozen. Your prized fillets can then be shipped back to your home.
In addition to halibut, there are several other species of ocean fish that tempt anglers. Lingcod is a tasty delicious saltwater fish that every angler desires to catch. In addition, there are numerous species of Rockfish, as well as King and Silver salmon.
The Arctic char, a member of the salmon species, are prized by restaurant chefs around the globe and they can grow to be over three feet in length. Their cousin, the Dolly Varden, is another fish that finds itself on the end of the line. While slightly shorter than the char, this fish can weigh twice as much, and is renowned as a fighter when hooked.
Finally, the northern pike, pollock, whitefish, rockfish, and mackerel are all on the list of the most sought-after of Alaska's game fish. In fact, with such a wide variety of fish populating its waters, fishermen visiting Alaska are unlikely to walk away empty handed.
For as many fish as are taken from the water each year, an equal or greater number of conservation efforts are implemented. Anglers, charter owners and concerned citizens band together to practice sustainable catch-and-release programs that help to ensure that these amazing creatures are a part of Alaska's rich and vital ecology for generations to come.
With its varied species, exotic and wild locales, and expert guides and outfitters, it's no wonder that Alaska is always high on the list of sport fishing destinations. As the art of angling continues to grow in popularity, we can expect Alaska's popularity as a tourist destination to grow right along with it.
About the Author: Jason Sanchez is an adventure guide and blogger.