Sonicare's New Smart Toothbrush Helps You Become A Better Brusher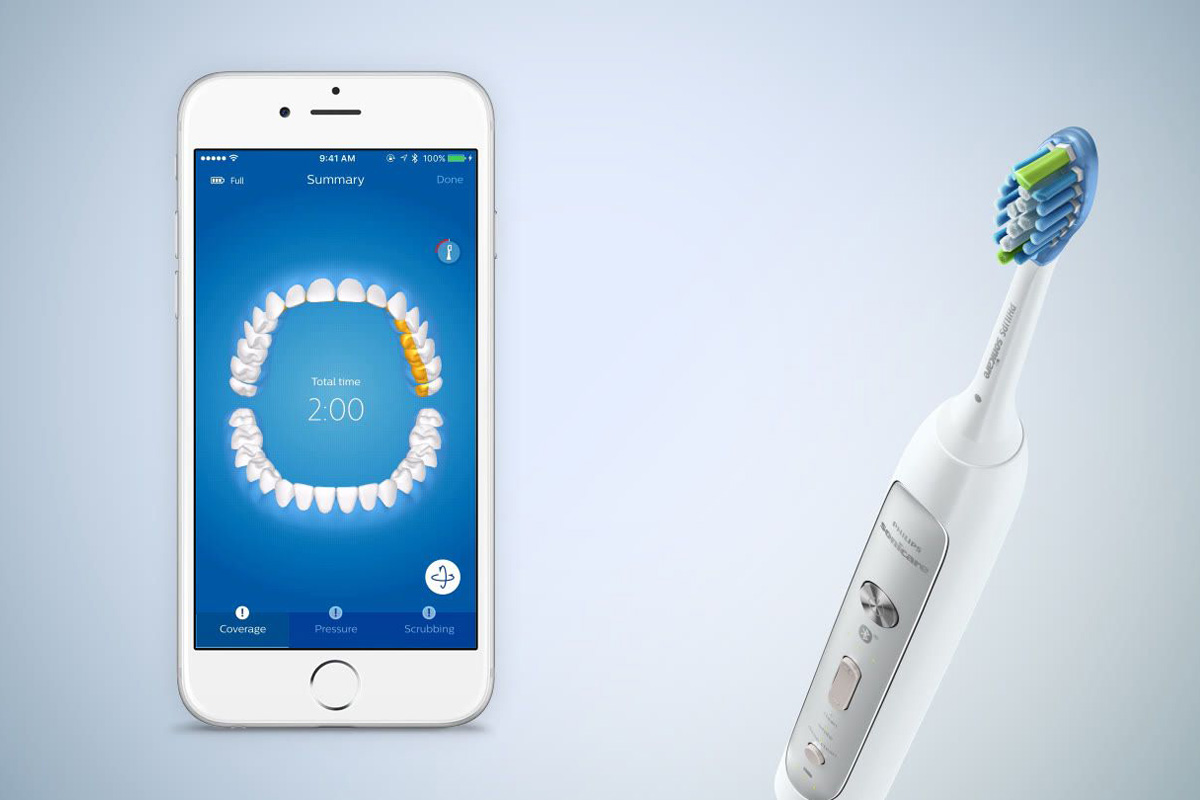 The new Philips Sonicare FlexCare Platinum Connected is a new smart toothbrush that uses Bluetooth to track your brushing habits in real-time and provide you with feedback on your brushing technique.
Sounds pretty crazy, right? Everything is going connected these days, so why not your electric toothbrush!
Here's how it all works. The Philips Sonicare FlexCare Platinum Connected uses Smart Sensors to create a 3D map of your mouth, with sophisticated detection technology. With that information, it's able to track your brushing session in real time, sending that data to the companion Sonicare app via Bluetooth.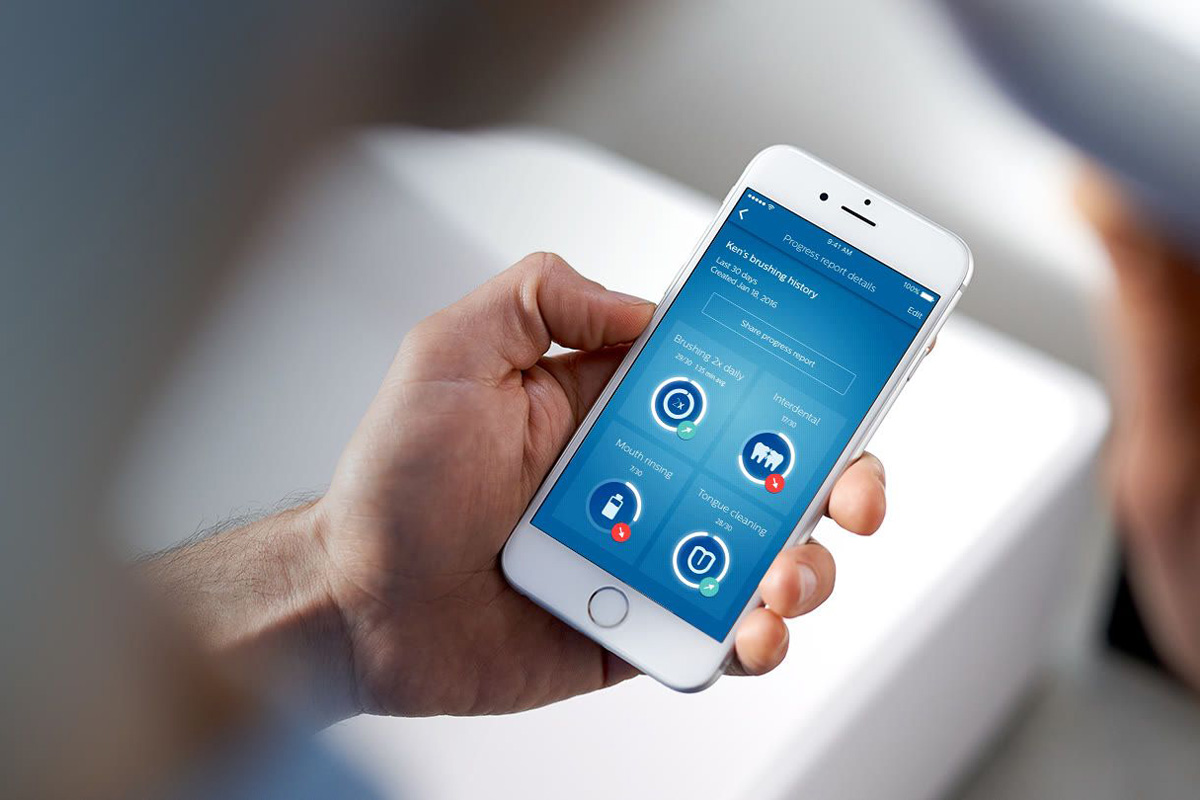 With this information, you can identify missed regions, when you're brushing with too much pressure, how to achieve better coverage, and more. It's like having a dental hygienist in the bathroom with you critiquing your technique while you brush, without getting scolded shame for not flossing enough..
So why exactly should you purchase the Philips Sonicare FlexCare Platinum Connected? Because it ensures that you're brushing your teeth thoroughly and not missing any spots, with a Touch Up feature prompting you to return to missed spots at the end of the two-minute brushing cycle for a precise clean every time. With the Sonicare app watching your back, expensive (and painful) cavities should be a thing of the past.
The FlexCare Platinum Connected Toothbrush will set you back $200, which is around the same price I paid for my trusty Philips Sonicare DiamondClean. But with this one, you get all of the same features, along with the Bluetooth connectivity that provides feedback on how well you're brushing your teeth.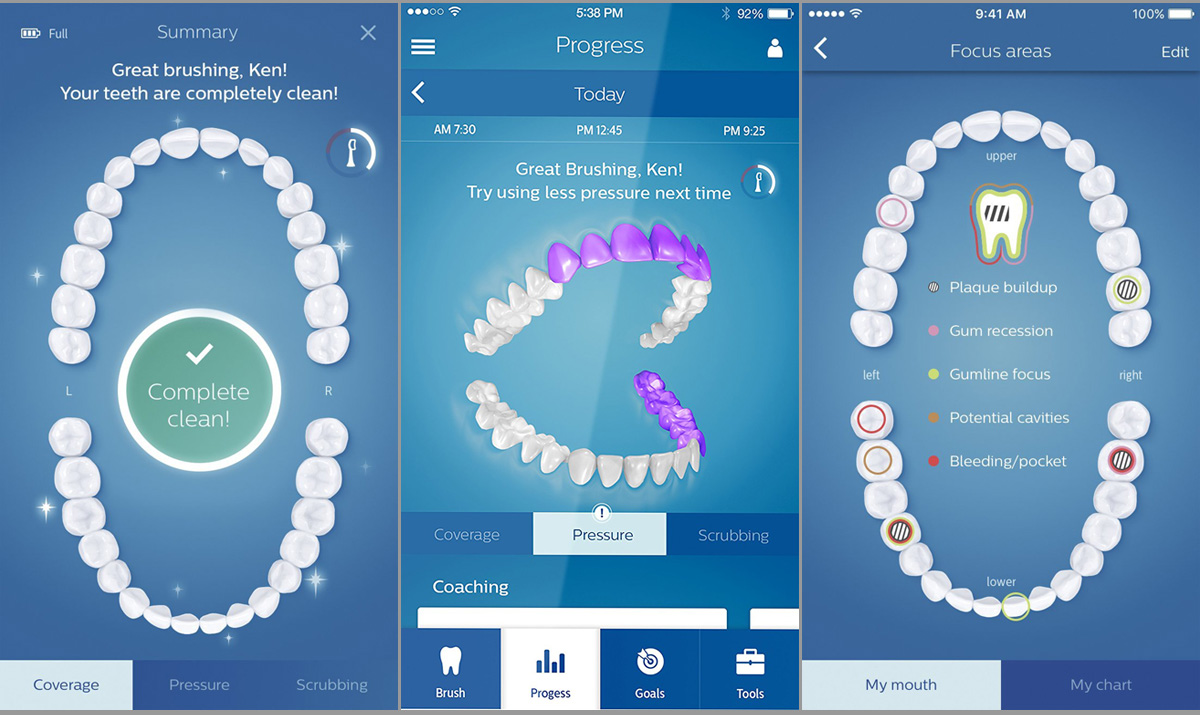 My only complaint is that you have to have your smartphone right next to you, making it susceptible to water and toothpaste splatter if you're not careful. But you can always keep your phone in the other room and look at the information after you're done brushing if that's a concern of yours.
All things considered, I was REALLY impressed with the Philips Sonicare FlexCare Platinum Connected, and I would highly recommend it to anyone who's looking to take their oral health game to the next level.
For more information, please visit the Philips Sonicare website.