Who Wants To Go On A Balloon Ride To The Edge Of Space?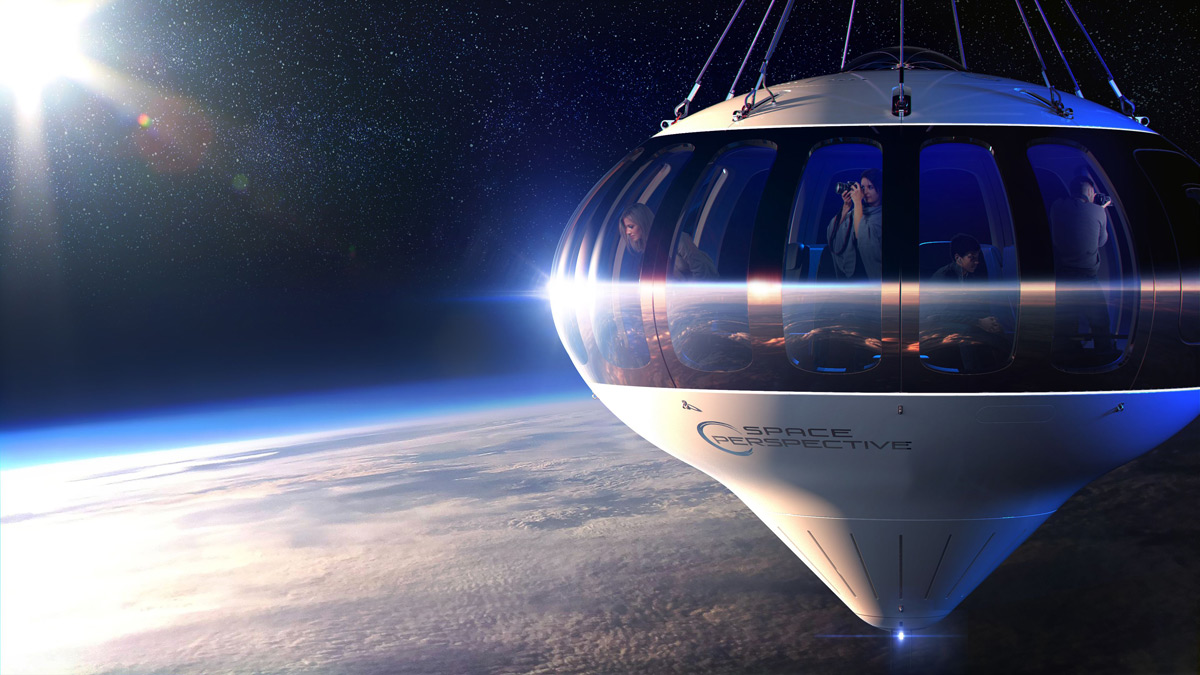 Years ago, we posted a story about a company called World View Enterprises that was looking to send people to the edge of space using space balloons. While the concept may sound a little out there, flights using helium-filled balloons began in the early 1930s, and to this day, NASA and other commercial companies use balloons as an inexpensive means to test payloads in near-space environments.
Since that company also sends payloads into near-space for commercial companies, they spun off a separate company called Space Perspective, which is solely focused on floating customers up to the edge of space, giving them a rare view of the curvature of the Earth, in a much more relaxed fashion, as compared to rocket-powered sub-orbital ships that Virgin Galactic and SpaceX will be using.
The Neptune Capsule is basically a pressurized cabin that uses a hydrogen-filled space balloon to travel to the edge of space. The 650-foot-tall balloon will lift off from facilities at NASA's Kennedy Space Center and gently rise to the stratosphere, about 100,000 ft above the Earth's surface — not technically outer space, but high enough to see the darkness of space stretching out beyond and the curvature of the Earth below.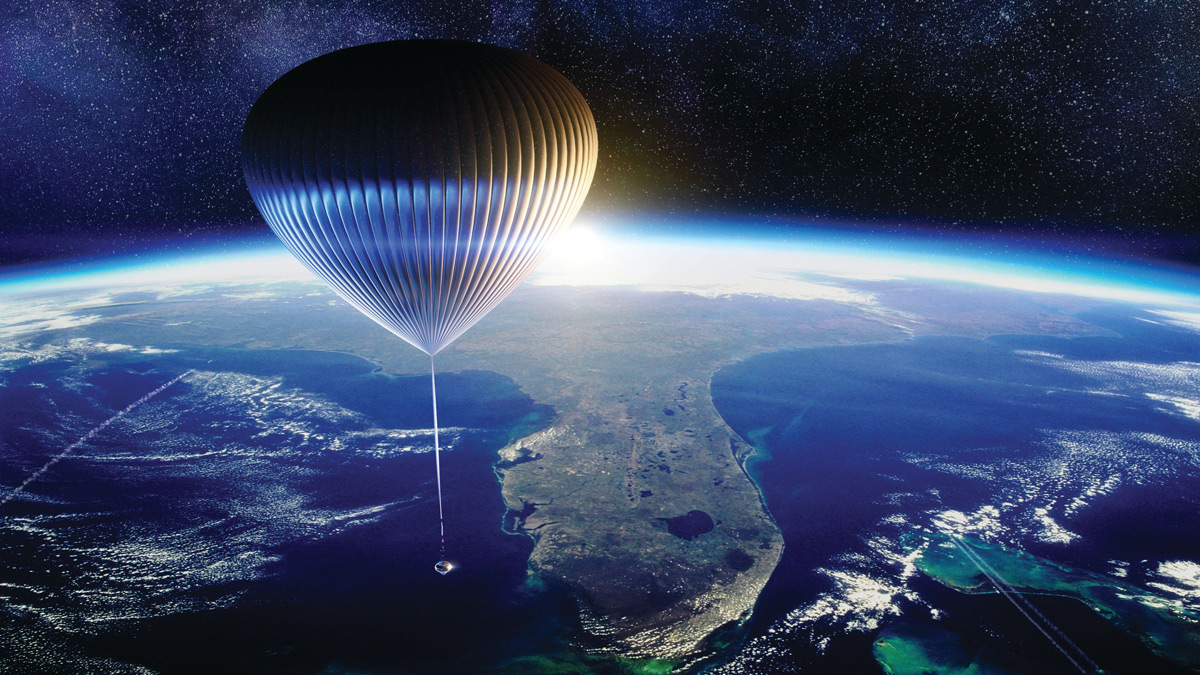 "It's so gentle. It's much less dynamic than a rocket-based flight. I know that there's a lot of people that either cannot or don't want to go on a rocket, but they really want to go to space," Jane Poynter, co-CEO of Space Perspective, tells Kenneth Chang of the New York Times.
Flown by a pilot, Neptune will take up to eight passengers on a six-hour journey to the edge of space and back. It will carry people on a two-hour gentle ascent to 100,000 ft, where it cruises above the Earth for up to two hours, allowing passengers to share their experience via social media and with fellow Explorers. Neptune then makes a two-hour descent under the balloon and splashes down, where a ship retrieves the passengers, the capsule, and the balloon.
Since you're not going to actual space, "only" 19 miles high instead of what many consider to be the edge of space at 50 miles up, you won't experience true weightlessness and get to float around the capsule. But astronaut (and Space Perspective advisor) Jeff Hoffman assures you that it's an authentic experience, getting to see the Earth from space, with time and quiet and being relaxed and really being able to contemplate what you're seeing.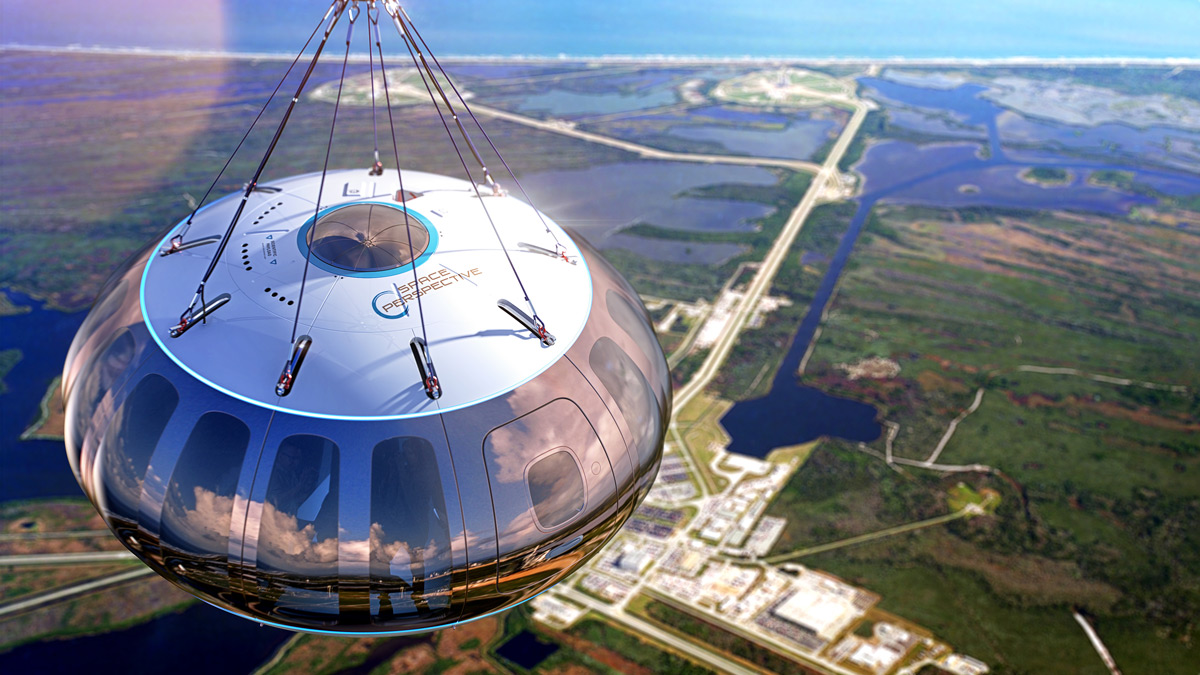 The Neptune Capsule was designed with those views in mind, with floor to ceiling windows all around, giving passengers 360-degree unobstructed views. They also wanted to make sure that the experience was not just memorable, but truly comfortable as well and included essentials for a journey of six hours, like a refreshments bar and lavatory.
What's more, the company is already planning to facilitate events on the spacecraft, including a possible out-of-this-world wedding: Spaceship Neptune would be the "the best place to get married, ever," Poynter tells CBS News. Not to mention the most expensive! But your wedding pics would be pretty sweet.
Speaking of price, Space Perspective expects tickets to be less than half of what Virgin Galactic charges, which is $250,000 a seat. So lets say around $100,000. Sure, it's a bargain compared to the other alternatives out there, but it's still way more than the average person can afford. But hopefully as their volume increases, the prices will start coming down.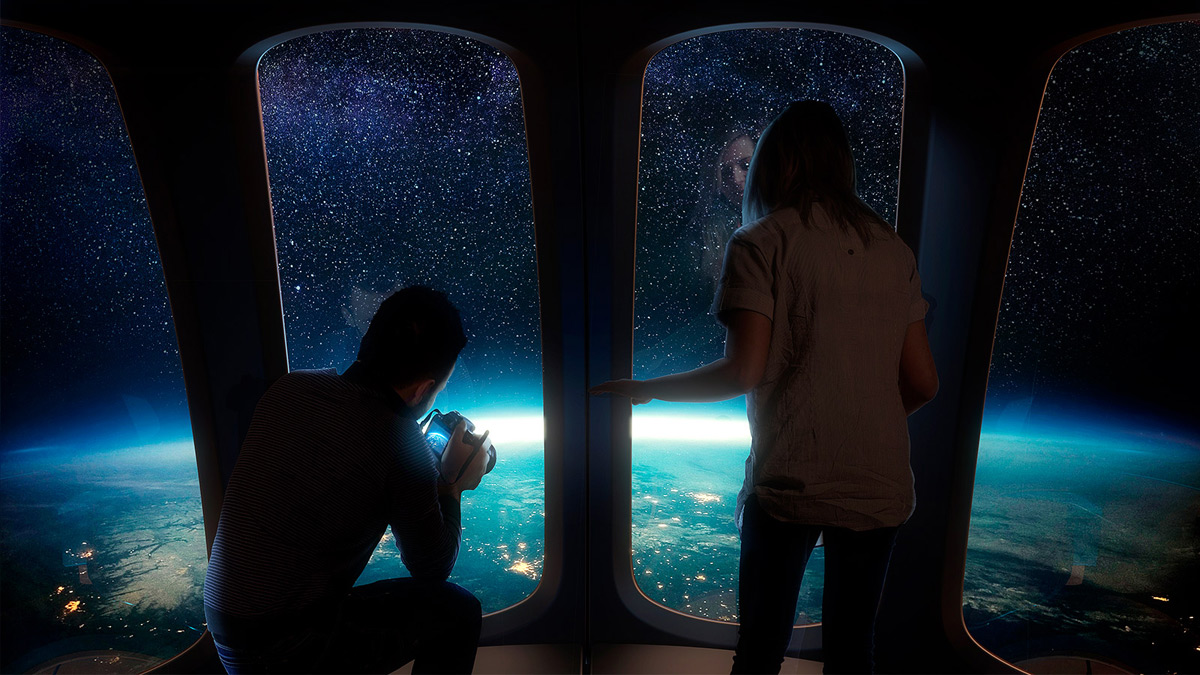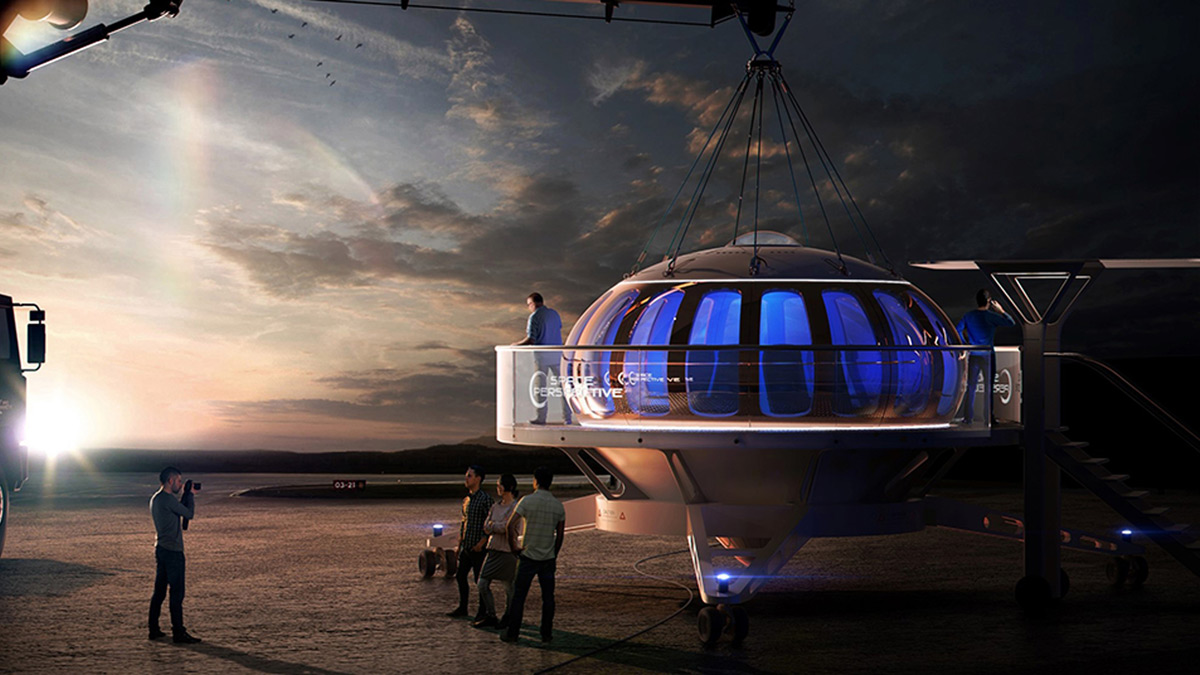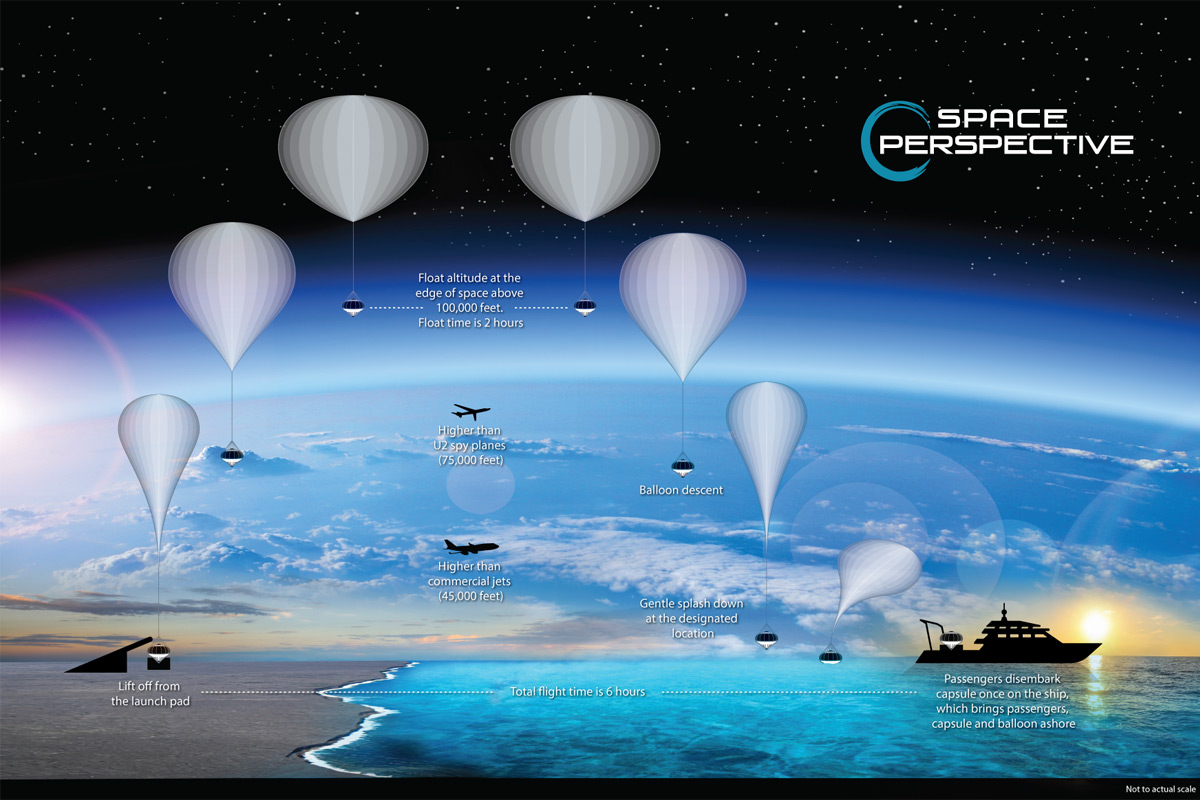 It should be interesting to see if Space Perspective can make these plans a reality. The first un-crewed test flight will include a suite of research payloads and is scheduled for early 2021. Tickets and finalized pricing are expected to be offered shortly thereafter.
Who's ready to take Space Perspective's space balloon to the edge of space?
Photo credit: Space Perspective