Sparkle Hard With New Smirnoff Spiked Sparkling Seltzer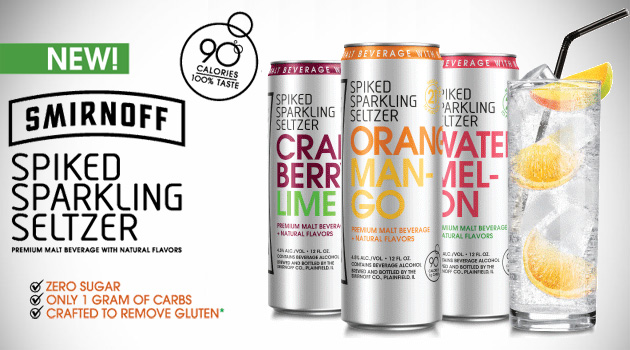 Smirnoff is stirring up the hard seltzer trend with Smirnoff Spiked Sparkling Seltzer, the newest premium maly beverage with fewer calories than other leading hard seltzer brands currently out there.
Each 12 ounce can contains only 90 calories, 1g carbs, zero sugar, no artificial sweeteners and offers a 4.5% alcohol by volume (ABV). It's the perfect alcoholic alternative for those looking to stay on-track with their New Year's resolutions, but without having to miss out on happy hours and celebrations.
Smirnoff Spiked Sparkling Seltzer is available in three invigorating flavors – Orange Mango, Cranberry Lime and Watermelon. All three flavors are crafted to remove gluten and are infused with natural fruit flavors.
Try out all three flavors, and let us know which one is your favorite!