Summer's Guide to Shorts – Just Say No To Cargo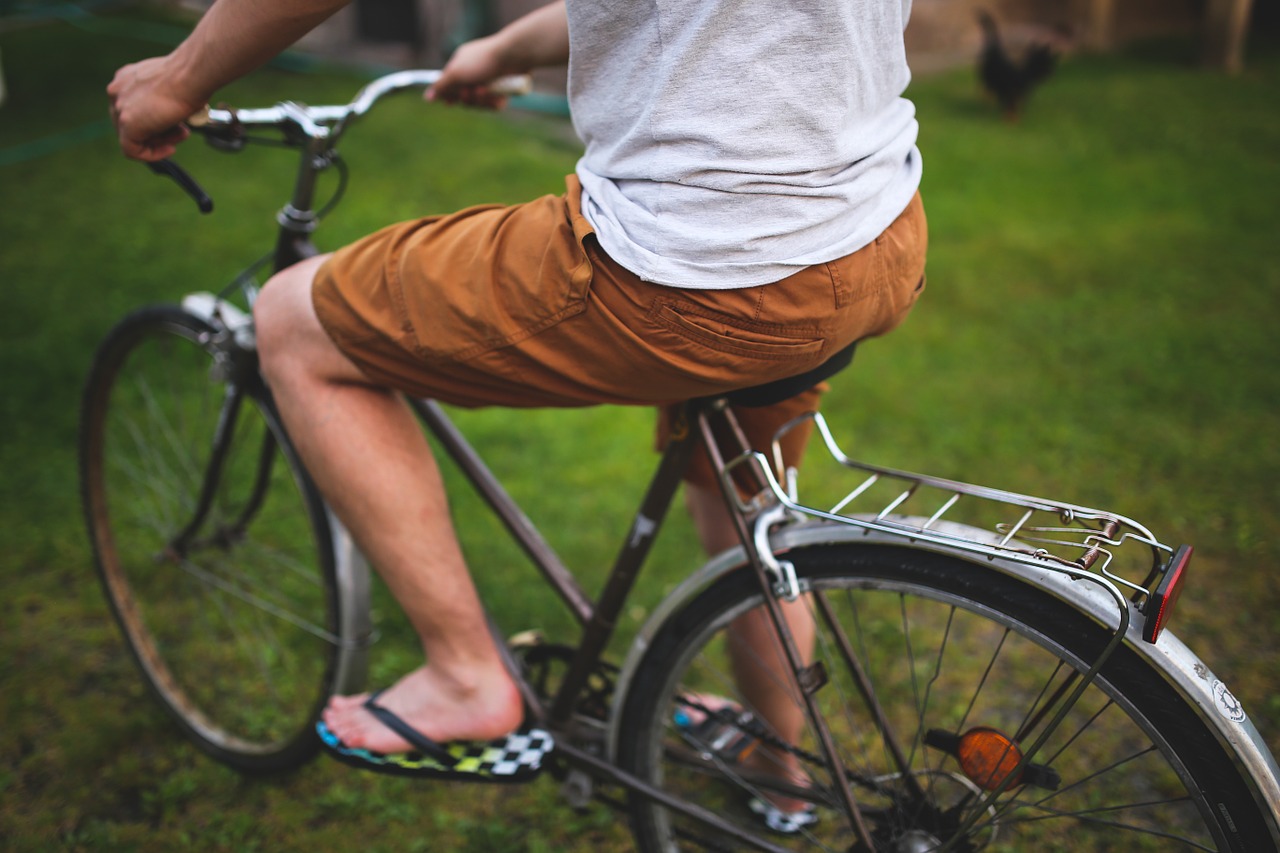 Men's shorts have been through a lot of judgment and abuse over the years. They still are not worn in an office setting, aren't considered professional and sometimes, it feels like there's no way to win with them.
Some have excessive pockets, some have terrible patterns — it's like they're testing you to see if you actually know how to dress yourself.
Thankfully, there is help. These quick tips will help keep your fashion sense in check if you begin to doubt yourself.
How Low Can You Go?
One of the first things people notice about shorts is their length. For men, there's a fine line between gamer who never sees the sun and 70's-era basketball player. Length that's too long may make people wonder why you even bothered to wear shorts. Length that's too short, and they'll probably wonder the same thing.
The ideal length is a nine-inch inseam, with a couple of inches to fluctuate on the longer and shorter sides. If your shorts cut off a couple of inches above the knee, you're in the safe zone.
Bagginess is something to also watch out for. Nothing is flattering about baggy shorts or any shorts that flare out at the bottom. Unless you're jumping from a plane and forgot a parachute — or you want to make it look like you have junk in the trunk — baggy shorts will do you no good.
The same can be said about cargo shorts. Cargos are utility shorts, nothing more. So if you're about to go on a hike, need to work on a project or want to win a Halloween costume contest, you have the cargo gods' blessing. But if you're about to walk outside for any other reason, reconsider, go back inside, and don't come back out until you make better choices.
Thread Carefully: Materials
Cotton is an excellent choice for both casual and semi-formal events, such as yard parties and family gatherings. The material isn't too prone to wrinkles, it usually offers a variety of colors and patterns, and it's one of the most common types of shorts.
Linen shorts are made to be lightweight and keep you cool on hot, humid days. Depending on if you'll be outside for long periods of time or not, use your best judgment on which type of material to use when going to social events or casual get-togethers.
Fleece and sweatshorts are great if you get a day to lounge around the apartment or go to the gym. Maybe even if you want to go for a walk on the beach. They're comfy, but again — they have a time and a place.
Chinos are another great all-around material to wear. They're best for casual-wear and can be paired with a variety of shirts, watches and accessories as well.
Wool shorts…it's a trap. Don't do it — they don't even make sense.
Sock It to 'Em
A lot of people have really strong feelings about sock length and appropriate times to wear them. You may wonder when it's not okay to wear socks.
If you want to wear flip-flops, the answer to the sock question is no, and you may carry on. If you plan to wear boaters or slip-ons, there's some room to wiggle.
No-show socks are both fashionable and useful. They're impossible to see, so your swag is still on point, and they're also lightweight so that you don't sweat too much. They pair well with any low-cut shoe, but the answer to your sandal question is still no. Resist the urge.
Go Forth With Your Shorts
There you have it, the basic dos and don'ts of men's shorts.
It may feel like there's a lot to keep track of, but a great way of keeping yourself in line is to check yourself and see if it feels wrong. If you begin to feel like you made a bad choice — it probably is.
The safest pair of shorts is a nine-inch inseam pair of chinos in a basic color. When in doubt, walk it out.
If you don't get hit with tomatoes or other rotten food, you're doing just fine.