Taking A Road Trip In The All-Electric 2020 Chevrolet Bolt EV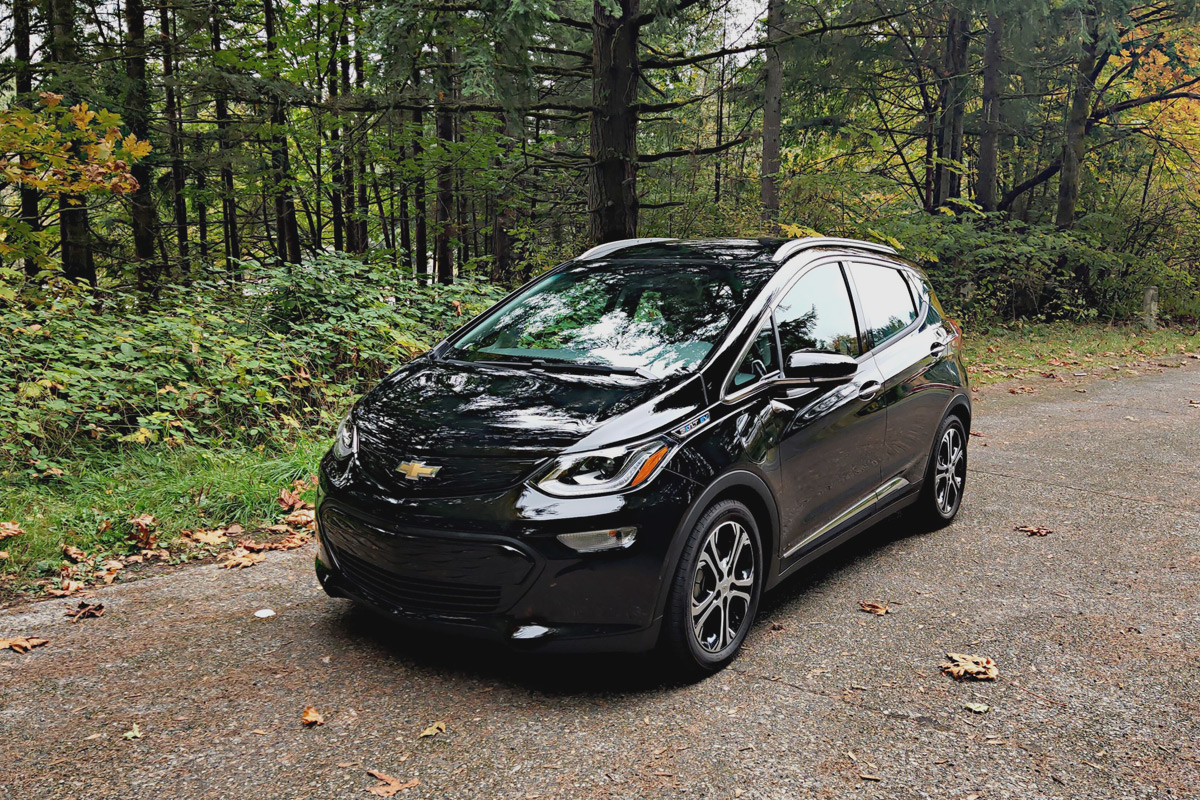 I recently took a road trip in an electric car. Driving from Seattle, WA to Portland, OR along the northwestern coast, I learned what it's like to drive long distances in an electric vehicle. And as it turns out, range anxiety was a non-issue.
The 2020 Chevrolet Bolt EV is newly updated and includes more range per charge and more safety equipment. Chevrolet engineers put a lot of effort into explaining just how the Bolt's batteries were modified to improve range to 259 miles per charge. It involved cake. Which I ate. The layer cake analogy they gave was nice and all, but the actual cake was better.
The Chevy Bolt launched in 2013 and delivered 238 miles of range per charge (EPA estimates) and sold for under $40,000 before any incentives. Its design was fairly normal in appearance, looking like most subcompact five-door vehicles on the road. Today, the Bolt EV still looks like a subcompact hatchback, but it has a funkier-looking grille and gets a 21-mile range increase.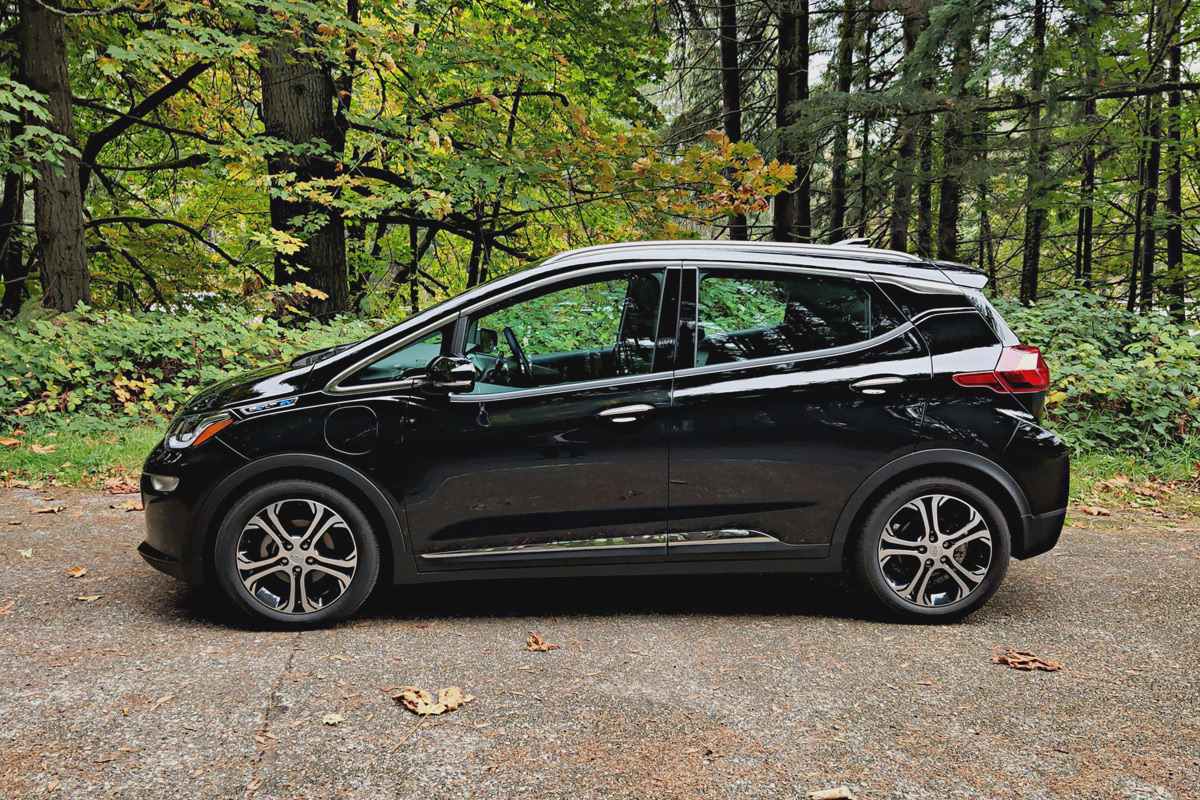 The "looking normal" thing is important. The Chevy Bolt is among the latest crop of electric vehicles that look like every other vehicle on the road. Instead of looking weird or "futuristic" or just plain fuglius (sorry, Toyota), the Bolt EV looks like a regular tiny crossover. Granted, that's not a segment normally associated with high design or great looks, but at least it's a segment that people buy vehicles in without cringing over their appearance.
More than that, though, the Bolt is also surprisingly comfortable and roomy for its size. The front seats are very accommodating and easy to get in and out of. Even if you're well over six feet and two hundred pounds. Like I am. I gots big bones, ya'll.
The back seats aren't so spacious, but that's pretty normal in the compact segments. They're good enough for smaller adults and kids and probably OK for normal-sized adults should the people sitting up front also be average or smaller. Sujeet, for example, could probably fit just fine. But me? Not so much.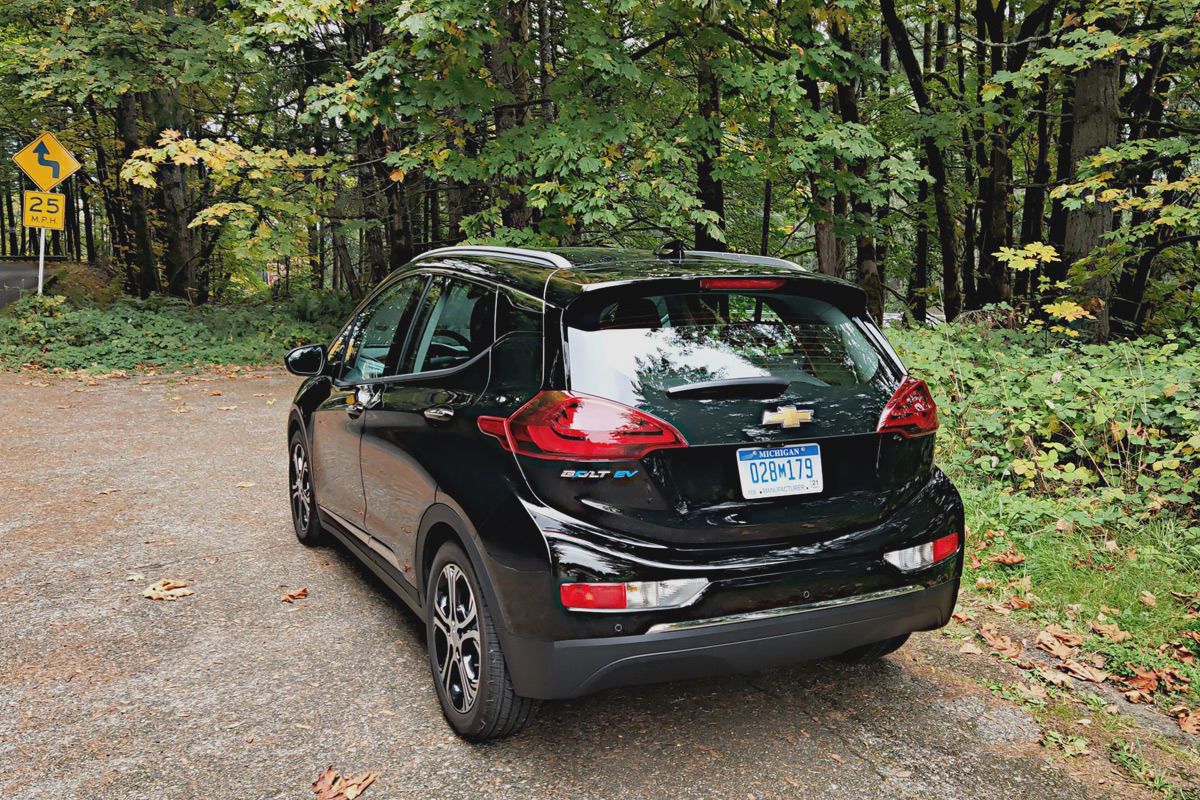 Another surprise was the amount of cargo space there is. While not huge, given the size of the Bolt itself, it's bigger than I'd reckoned when first looking at the car. I was able to fit a couple of carry-ons, a jacket, and a briefcase back there with a lot of room left over. Not bad.
On the road, the little Bolt drives well. It's not the best or sportiest car on the road, nor is it the quietest. It is, in fact, mostly unremarkable in all those areas. In other words: it's normal. Were this vehicle powered by a gasoline engine, I'd have little else to say about it. Since it's electric, though, it becomes more exotic. Like when you let your eyes wander off the Americano and Pumpkin Spice section of the menu at Starbucks and look at the "hoodeymochawhadda-yadda lite with sprouts" stuff. Scary if you're not adventurous or are borderline diabetic, but fun to try to say when ordering.
Given its price tag (starting price of $36,620), the Bolt EV could use some improvement in the luxury and fitment side of things. After incentives in many areas, though, the price of the Bolt becomes more aligned with other subcompacts in the $20,000-25,000 range and thus more average in terms of its appeal. It could be quieter on the road and it could have more variance to its interior materials. Tech-wise, though, the Bolt is pretty with it.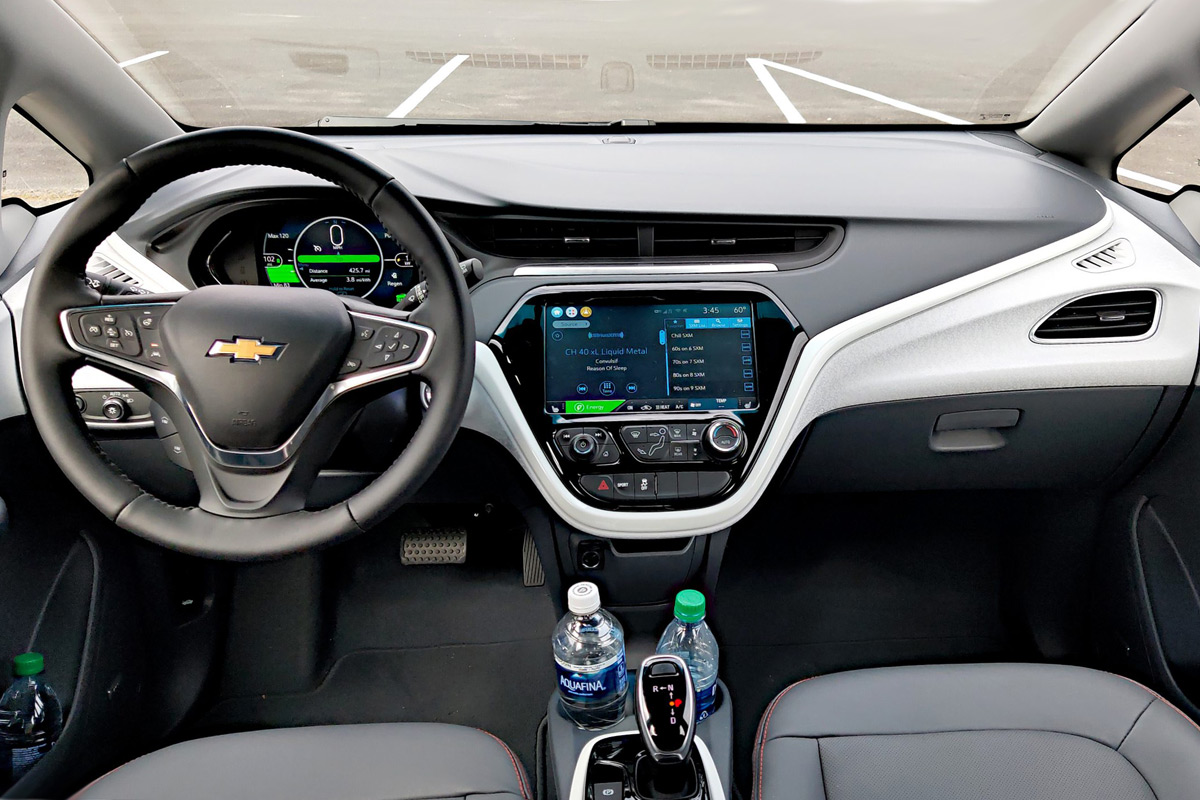 The large infotainment screen in the 2020 Bolt EV gives you all the connectivity you could ask for. Which it should, since it works off of your phone. Navigation is phone-based, as are most streaming and other services. Nice since that means if anything gets outdated, it's your $800 phone, not your $40,000 car. Even better, the infotainment's brains are instead focused on the car itself. Every use metric and chart you can imagine can be called up to gamify your EV usage and charging options.
Using the infotainment's tracking, I was able to see how much the terrain, my driving style, the weather, and more were affecting range. I could see how much charge I would likely get when plugging in for any given amount of time (generally in 15 minute increments, if I wanted) thanks to the MyChevrolet App. I could also see how much I was gaining by being aggressive with regenerative braking or by using (or not using) the climate controls in the car. Pretty great stuff there.
The gist of it all is that once you get over the fact that the 2020 Chevrolet Bolt is an EV–if you can get over that–you realize that the car is just a car. The near-300 miles of driving I did over that couple of days became a lot less about how far I could get and more about how happy I was getting there. The Bolt is far better than I'd expected.