The 2017 Porsche 911 Turbo / Turbo S Is Faster, Sharper, More Expensive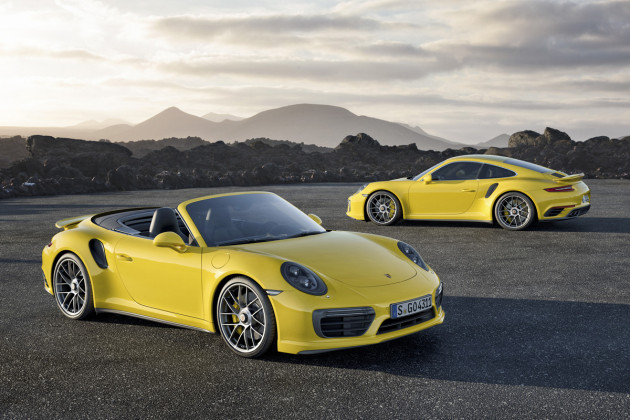 Porsche has unveiled the 2017 Porsche 911 Turbo and 911 Turbo S in advance of their world debut at the North American International Auto Show in Detroit next month, and they are more powerful, with a sharper design, enhanced features, and a slightly more ridiculously price tag.
The 2017 911 Turbo puts out 20 more horsepower than the outgoing model, with the 3.8 liter twin-turbo six-cylinder engine delivering 540HP. The increase in horsepower is achieved through modified intake ports in the cylinder heads, new fuel injectors, and higher fuel pressure. The 2017 911 Turbo S now makes 580HP thanks to new turbochargers and a higher redline of 7,200 rpm.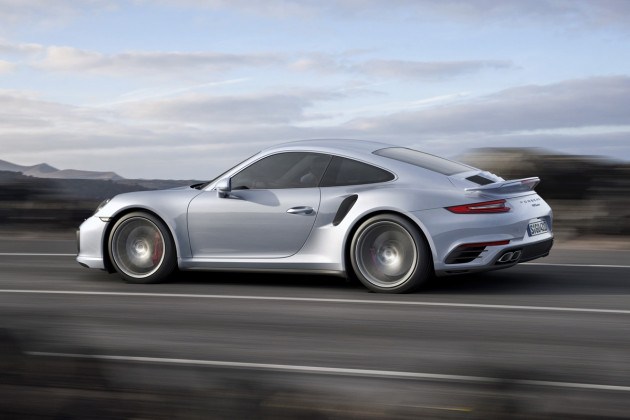 The engines are also now equipped with a dynamic boost function which improves the throttle response and will maintain the boost pressure longer during spirited driving. As a result, the engine responds to changing throttle applications with practically no delay. The effects of this function are particularly pronounced in the Sport and Sport Plus modes.
The 911 Turbo can accelerate from 0-60 in 2.9 seconds with a top speed of 198MPH, while the 911 Turbo S does the 0-60 in 2.8 seconds on it's way to a top speed of 205MPH. Both are incrementally faster than their outgoing models. Is the extra performance worth the price hike for the 2017 model? Honestly, probably not.. But like that old adage says, "Speed costs money, how fast do you want to go?"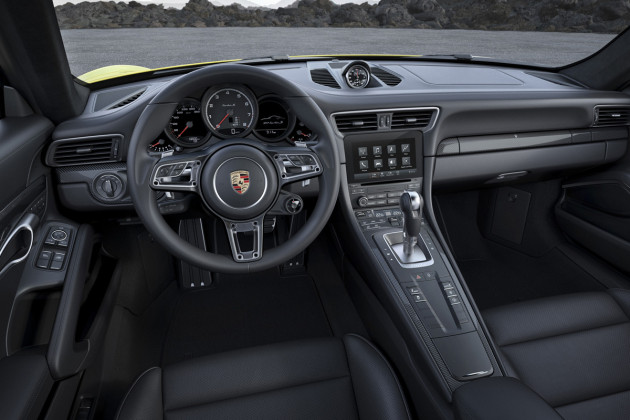 As with most of Porsche's facelifts, the visual changes for the 2017 911 Turbo and Turbo S are subtle. On the exterior, these include an updated front bumper with reshaped air vents and narrow LED units, new 20-inch wheels, different door handles, a redesigned engine lid, revised tail lamps, and a new rear bumper, complete with reshaped exhaust pipes. Inside, there's a new steering wheel out of the 918 Spyder, along with the new Porsche Communication Management infotainment system with a touchscreen.
So how much will the new Turbo and Turbo S set you back? Prices start at $159,200 for the Turbo, $171,500 for the Turbo Cabriolet, $188,100 for the Turbo S, and $200,400 for the Turbo S Cabriolet.
The 2017 Porsche 911 Turbo will arrive at dealerships in April 2016. If you want to get your hands on one, you had better start saving your pennies now!