The iblazr Is A Portable Flash For Your Smartphone or Tablet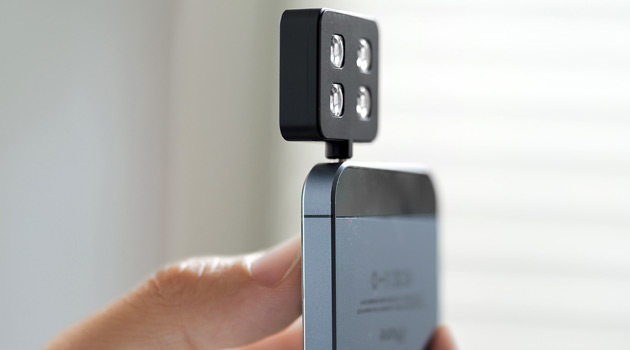 Smartphone cameras are great, allowing you to take spontaneous pictures on the fly. But their one drawback has always been how they perform in low-light settings, where pictures usually end up too dark and grainy.
Until now. The iblazr is a small external flash that plugs into your device's headphone jack, allowing you to illuminate the scene and take better photos. The iblazr provides users with the same illumination capabilities that a high-end camera provides, and the flash swivels so you can use it with your front or back camera, ensuring that perfect shot or selfie every time.
The iblazr is a small, rectangular box that plugs directly into your audio jack. It's made up of four small LED bulbs, with a discrete power button at the top of it that controls power and light intensity levels. And since the iblazr has a built-in, rechargeable 200mAh battery, it won't drain your smartphone's battery when you use it. A single charge is good for more than 1000 flashes or up to 40 minutes of constant light, so you shouldn't have to carry around the USB charging cable with you everywhere you go.
This video from their Kickstarter campaign shows you how it works:

Using the iblazr is a pretty simple affair. You simply fire up the iblazr camera app (available for iOS and Android), plug in the iblazr to the headphone jack, and hit the power button to turn it on. Then you can start shooting. On my iPhone 5, I had to turn my phone upside down to make sure the flash was on top, since the headphone jack is on the bottom of the phone. It's not a huge deal, but just something to remember when you're using this. Most other phones have the headphone jack up top, so it's not an issue with those devices.
Overall, I was pretty impressed with the results. The iblazr evenly lit the frame, resulting in warmer pictures with more realistic hues. The included silicone diffuser can be used to soften the harshness of the flash as well. While casual users might not see the need for something like this, I think it's a great accessory for the Instagram buffs who want to shoot the perfect selfie or food photo.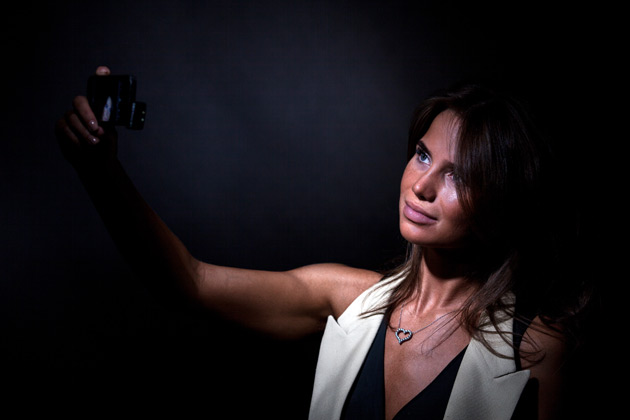 The iblazr retails for $49.99 and can be purchased from www.bitemyapple.co.