Make Your Phone Roar With The Hellcat HEMI Ringtone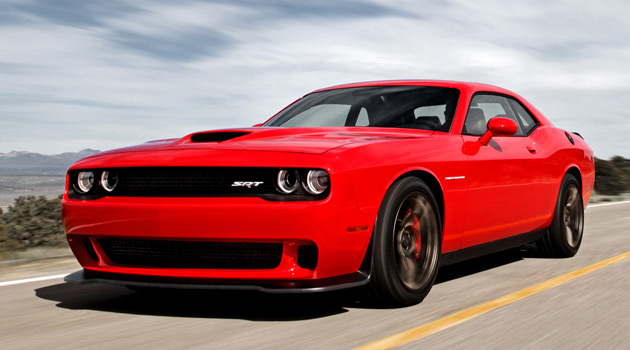 Are you as excited as I am about the 2015 Dodge Challenger SRT with the Hellcat HEMI V-8 engine? I will readily admit it, I'm a sucker for that 707HP Hellcat engine's sound when being revved, and I've watched entirely too many burnout videos from the Challenger media event in Portland last week.
Now, Dodge has unleashed a free ringtone of the supercharged 6.2-liter engine, turning your smartphone into a Hellcat HEMI smartphone! Just imagine the heads you'll turn the next time your phone rings with this sweet sound.
You can download the Hellcat HEMI ringtone from http://www.drivesrt.com/hellcatringtone. It's free and works on Android, Apple and Blackberry handsets. While you're there, you can also downloadable wallpaper images for your phone and computer.
No longer will you fumble to find your phone, fooled by the standard ringtone or ubiquitous classic telephone "bell ring" on a nearby person's phone. Stand out from the crowd — just like the 2015 Dodge Challenger SRT with the Hellcat HEMI — and make your mobile phone roar!