The Legendary Long Island Ice Tea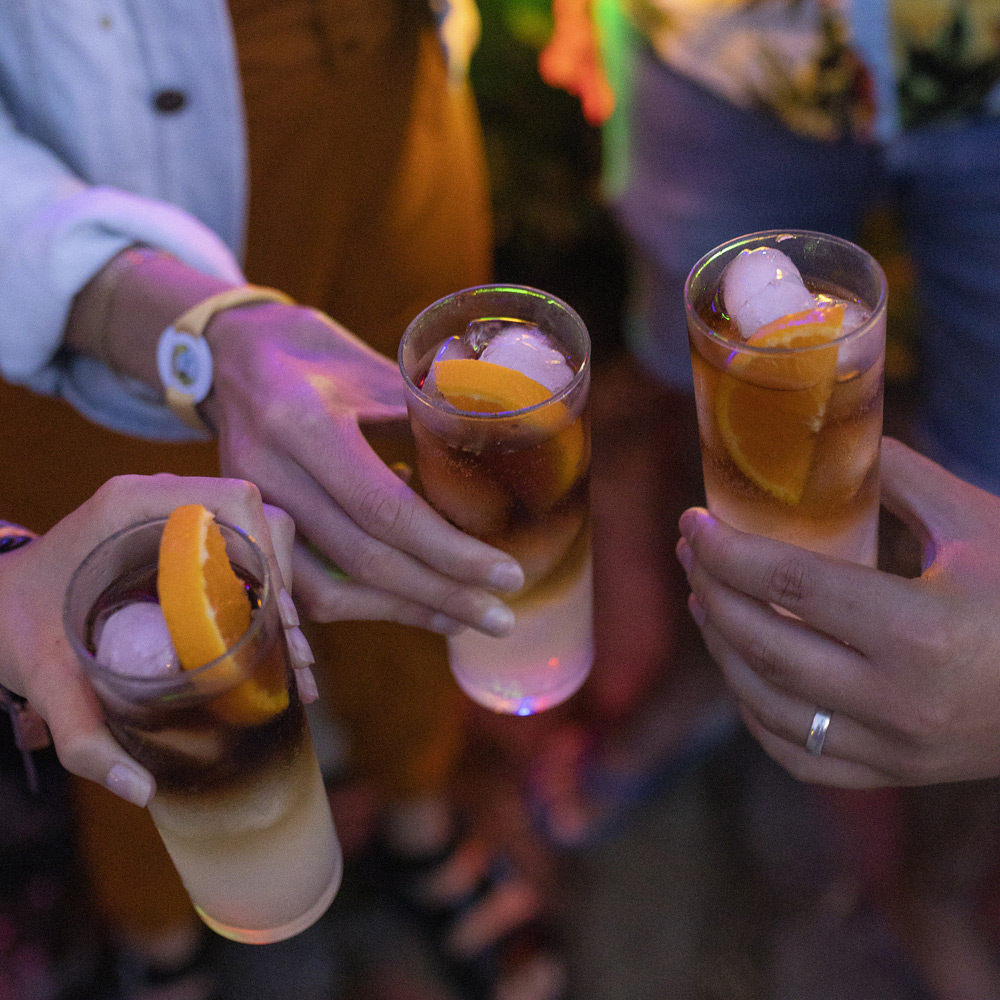 The Long Island Ice Tea is a popular cocktail whose amber color resembles the non-alcoholic beverage of the same name. With its 22% alcohol content, it is best known for its incredible potency. The deceptive name and appearance of the drink have made it a popular choice for television hijinks for decades. Typically, a character will order one or more Long Island Ice Teas, not realizing they are alcoholic beverages, get really drunk and then hilarity ensues.
History of the Long Island Ice Tea
Like many popular cocktails, the Long Island Ice Tea has more than one origin story. Robert "Rosebud" Butt has claimed that he invented the drink in 1972 as an attempt to win a contest for new mixed drinks. However, legend has it that the drink was actually invented during the prohibition era in the Long Island community in Kingsport, Tennessee by a man known as "Old Man Bishop." His son Ransom would later perfect a version that contained whiskey and maple syrup rather than the cola and equal portions of 5 liquors found in the modern recipe for the drink.
Food Pairings
Many people consider the Long Island Ice Tea to be a classically, all-American drink that is best paired with a classic American food like the cheeseburger. Others advocate for tomato-based foods, such as bruschetta or pasta with tomato sauce and bread-based appetizers as ideal choices to soak up all that alcohol.
Good Occasions To Drink a Long Island Ice Tea
The high alcohol content of this drink makes it a good choice for an after-work stress buster. The potency also makes it a good selection for those times when you just want one stiff drink. If you're planning on drinking more than one, you'll most likely want to plan ahead. This is not a drink to be taken lightly and you can easily end up worshipping the porcelain throne, blacked out or worse if you're not careful.
Variations
The popularity of this drink has spawned many variations. The Grateful Dead replaces the Triple Sec with a shot of Chambord and the cola with lemon-lime soda. If you replace the Triple Sec with blue curacao instead of Chambord, you get the distinctive blue color of The Electric Ice Tea. Swapping out the cola for cranberry juice will give you the Long Beach Ice Tea. If you'd like an even more potent version, add a shot of bourbon to get the Texas Tea.
How To Make a Long Island Ice Tea
A traditional long island ice tea recipe includes equal parts vodka, rum, gin, tequila blanco and Triple Sec mixed with lemon juice and cola and garnished with lime. The key to creating a tasty Long Island Ice Tea is avoiding overpouring the liquor. Not only can overpour make the drink too strong, but it can throw off the balance between the different flavors.
The potent Long Island Ice Tea isn't for everyone. The alcohol content and relatively long ingredient list make this a cocktail best approached with care and moderation.