The Upcoming Nike LeBron X+ Will Retail For $315!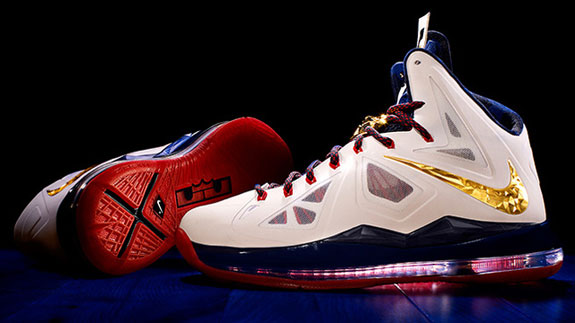 Meet the Nike LeBron X+, the most expensive sneaker in basketball history. If you want to play, you've got to pay, and the price of admission is a steep $315!
According to a recentl Wall Street Journal article, Nike is nervous about reactions to their ridiculously expensive sneaker. Gee, ya think?!
Nike claims that the higher prices are necessary because of increased labor, materials, and shipping costs. Really? Really?! We weren't born yesterday guys.. Nike knows that die-hard collectors will shell out $300+ for bragging rights, even in these tough times.
So what exactly does $315 get you?
The coming $315 LeBron X Nike Plus, due in the fall, is expected to come embedded with motion sensors that can measure how high players jump. The LeBron 9 PS Elite basketball shoes, which currently retail for $250, feature Nike's signature swoosh in metallic gold.
You know, because that's what's keeping you from balling like LeBron James, the lack of embedded motion sensors.