Tired Of Juggling All Those Silly Remotes? Blumoo Has A Better Solution!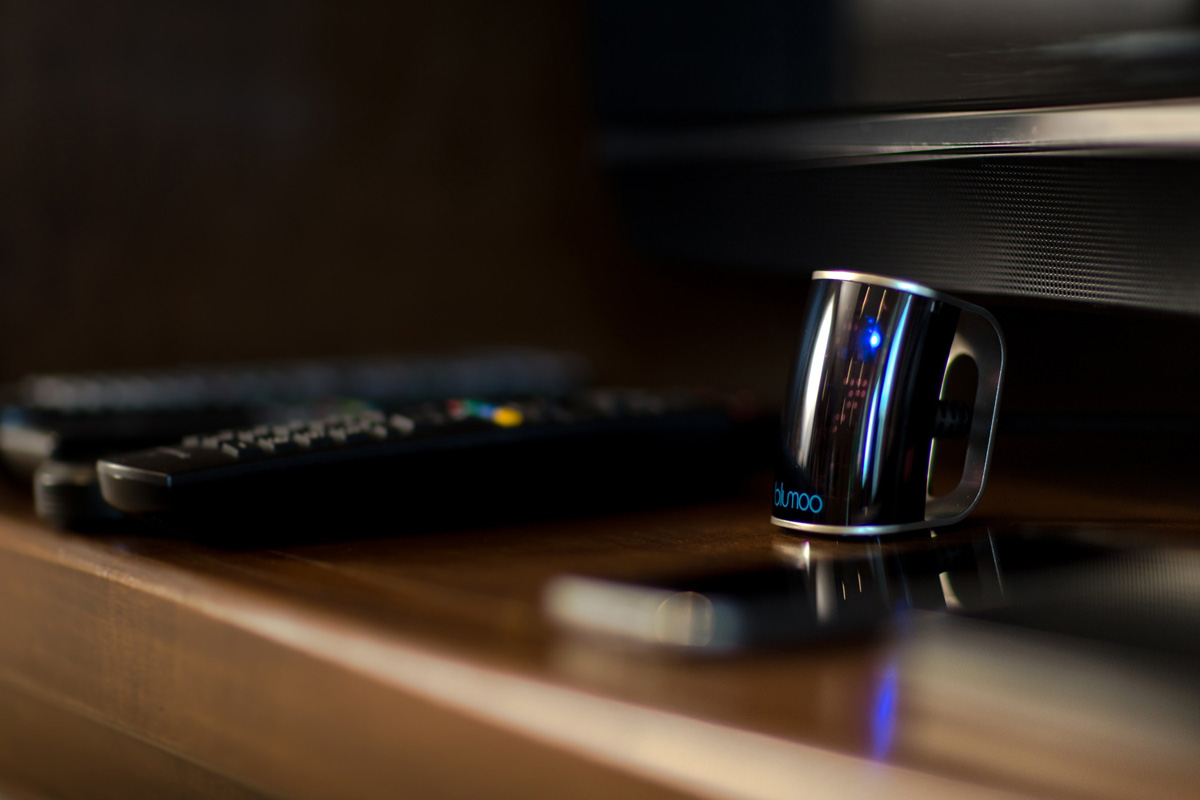 With the amount of devices hooked up to your TV today, you probably have more than a few remotes to deal with. I've got one for my TV, one for my cable box, one for my DVD player, one for my receiver, and one for my Slingbox. It's absolute madness, and that's why the universal remote was invented.
Over the years, I've tried dozens of universal remotes in my quest to clear up the clutter on my coffee table, but all of them have had their shortcomings.. Until now.
The Blumoo isn't a universal remote per se, but rather an ingenious device that lets you seamless control of all of your audio and video equipment in your home through your iOS or Android device. That's right, Blumoo turns your mobile devices into a high-end universal remote control!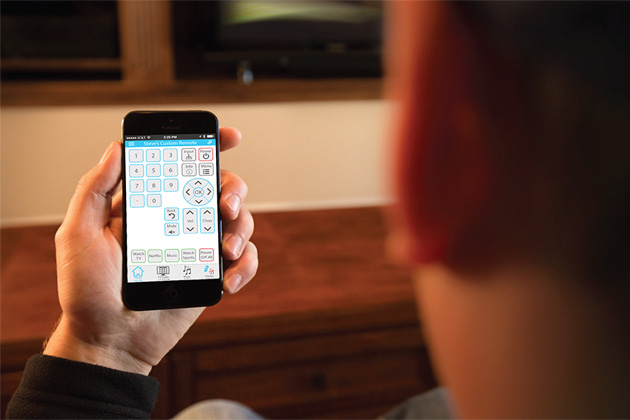 Setting up the Blumoo is a breeze. You simply place the Blumoo HomeBase in the room with the equipment you want to control, plug it into a power source, connect the RCA audio cables to your home theater system (optional), and download the Blumoo App to your iOS or Android device. Once you pair the App and Blumoo, you're good to go!
With Blumoo, you can control all of your equipment (the Blumoo database has remote control codes for over 200,000 devices), find out what's on TV from a channel guide, and even stream your favorite music through your existing audio system, all from the convenience of your phone, tablet, or Apple Watch.
I was a little skeptical about Blumoo when I first heard about it, but I'm happy to say that it works exactly as advertised. I'm able to control all of my devices (even my 15+ year old Denon receiver), stream music from my phone to my home theater, and see what's on TV from the channel. My girlfriend loves it because she's now able to play a DVD with the push of a single button (using a macro that I programmed), rather than the three-remote juggling act it used to be.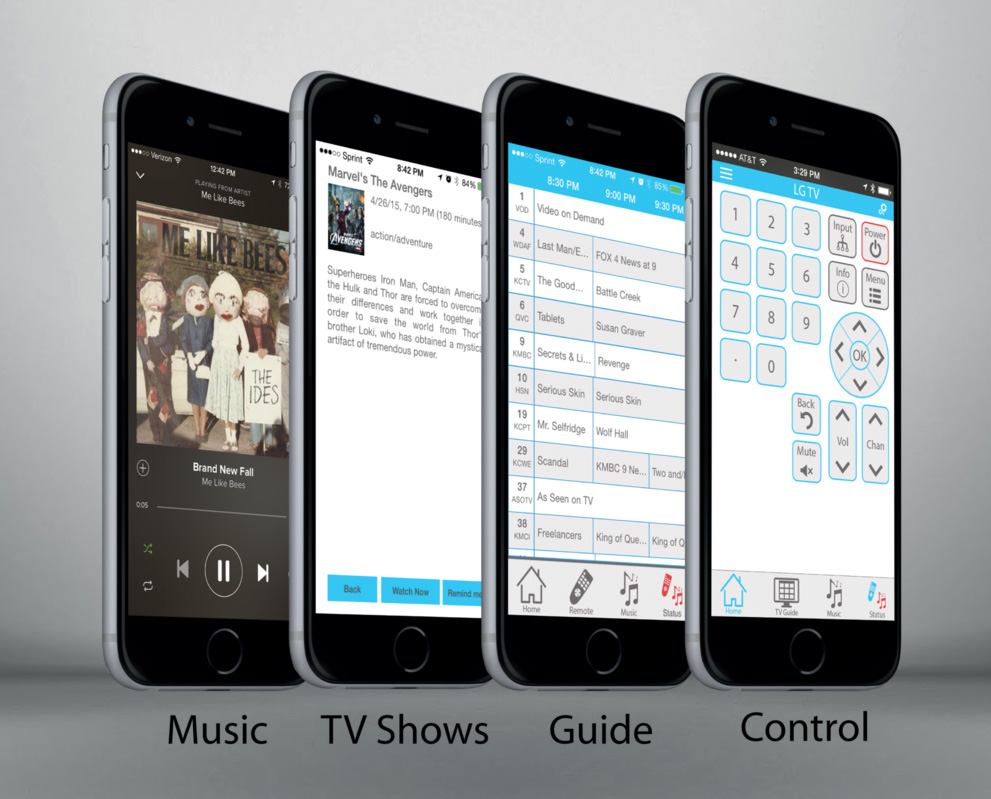 Still need convincing? Watch this video and see the Blumoo in action. It's been a real game changer for me, and I can't imagine going back to the "old way" after using the Blumoo for awhile now. And at $99, it's a real bargain!
If you're tired of juggling all those silly remotes, get yourself a Blumoo and prepare to be blown away!