WAMA Hemp Underwear Are Naturally Anti-Bacterial, Super Comfy and Breathable
When it comes to mens boxers, most of us don't give a lot of thought to the material it's made from. Looking through my underwear drawer, it looks like most of mine are cotton. And while I've had no real complaints about them, after hearing about the benefits of hemp underwear, I was curious to learn more and experience them out for myself.
WAMA Underwear is a pioneer in the hemp underwear space. Now you might be asking why you'd want underwear made from hemp fabric? As it turns out, hemp fabric is known for being eco-friendly, breathable and durable. It's also naturally antimicrobal, helping to reduce odors. In addition, it's highly breathable, which can help with moisture management and reduce the risk of skin irritation. And it's also softer and more comfortable than traditional materials.
There's also the sustainability factor to consider. Hemp is a low-maintenance crop⁠, requires less water to grow, is a renewable resource⁠, and is a clean (and clean-conscious) choice. The cultivation of hemp requires significantly less water and no harmful chemicals compared to cotton or polyester. It also has a far higher yield per acre – 2.650 pounds per acre for hemp vs 1,190 pounds per acre for cotton!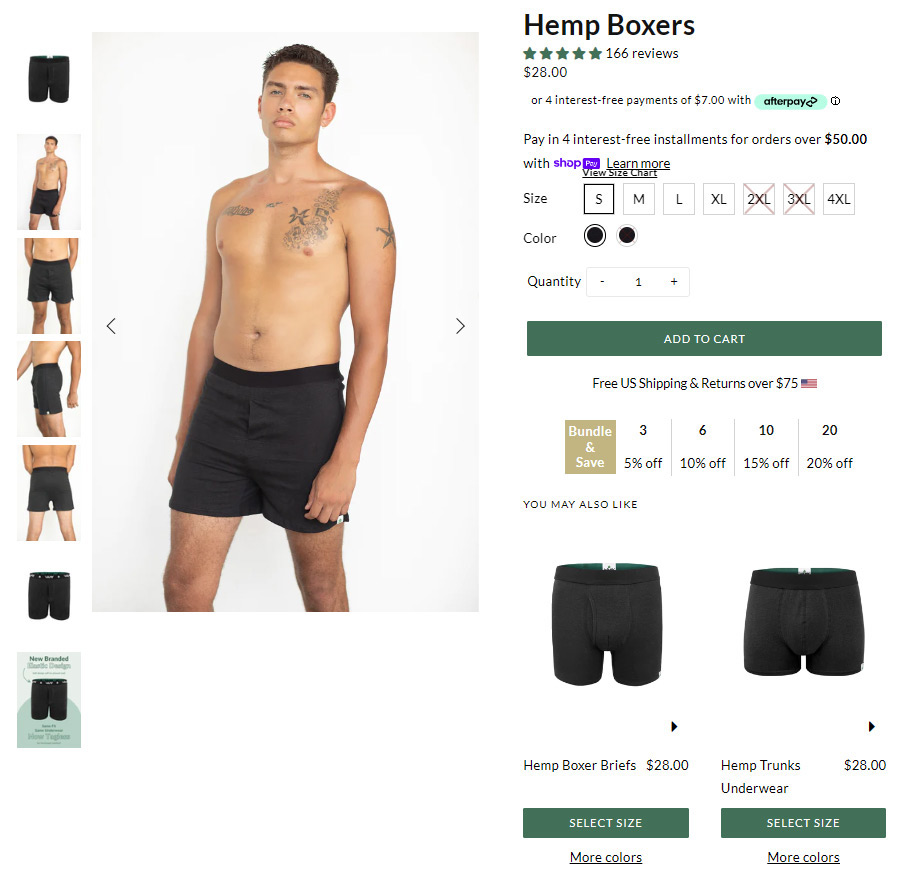 Now to be clear, WAMA underwear are not made from 100% hemp fabric. Instead, most of the products have a blend of 53% hemp, 44% organic cotton, and 3% spandex. This still gives you the above-mentioned benefits of hemp, along with the unique qualities that both cotton and spandex have to offer.
Regardless of your style preference, WAMA has you covered, offering up boxer briefs, trunks, boxers, and briefs. I've always been a boxers kind of guy myself, so that's what I went with. According to the size chart, it wanted me to order a size larger than I normally would, and that was absolutely the right call. I'm not sure why their underwear tends to run small, but it's something you need to be aware of before placing your order.
You'll also notice that there aren't too many colors to choose from. Apparently natural fibers like hemp don't hold color as well as synthetic materials, so color options are limited. That said, their boxer briefs do come in a variety of solid colors, which is a nice bonus.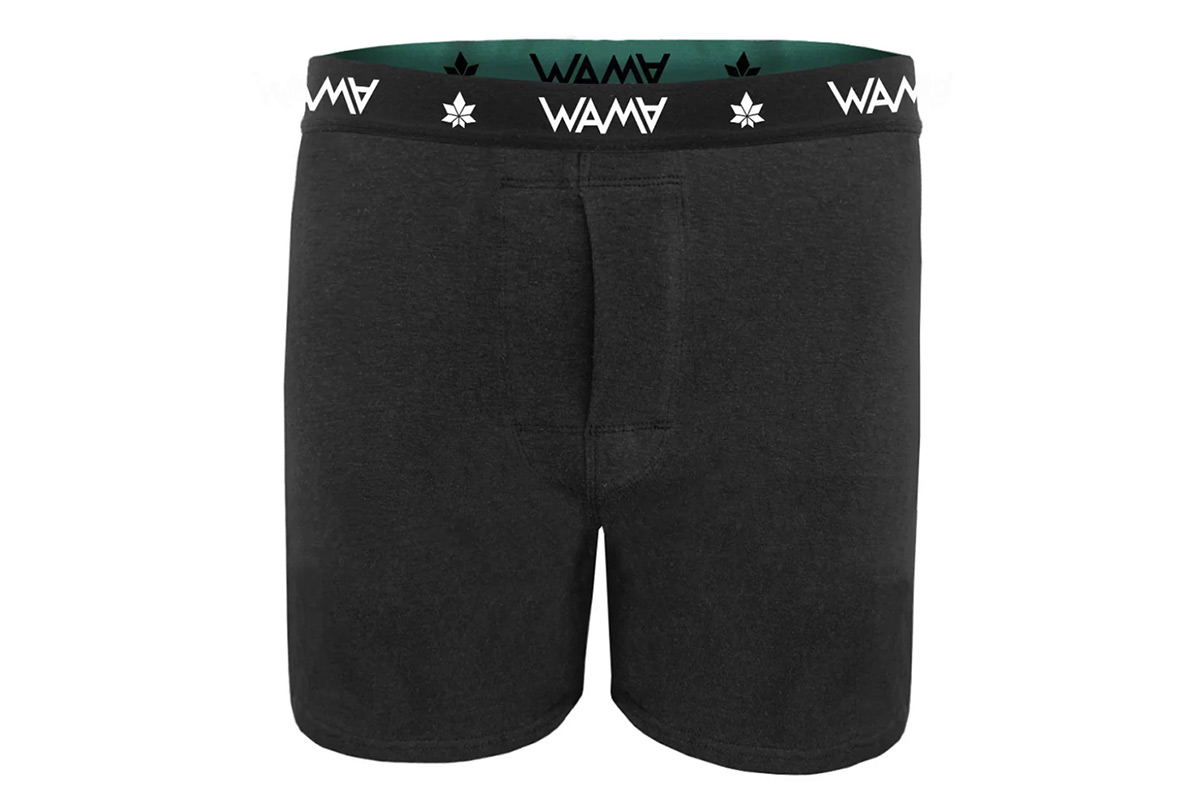 If there's one drawback to hemp underwear, it's the cost. Yes, a pair of hemp underwear ($28) will cost you more than a value pack of generic undies from the department store. However, that synthetic underwear is sure to wear out much faster than hemp underwear. And once it's unusable, it can't even be recycled. There's also the fact that you should hand wash them to last as long as possible. But trust me, it's well worth the extra money and effort.
WAMA also has a First Pair Guarantee – If for any reason you are not happy with your first pair of underwear, WAMA will send you a new size, color, or refund with no questions asked and no returns needed. Future orders can be returned 90 days of receiving the product if they are not tried on, unworn, unwashed and in the original condition you received them.
So what are you waiting for? Now's the time to try out WAMA hemp underwear for yourself and discover why everyone is raving about the benefits of hemp underwear!