What's New In The Video Creation Tools Market, And How Are The Major Players Innovating?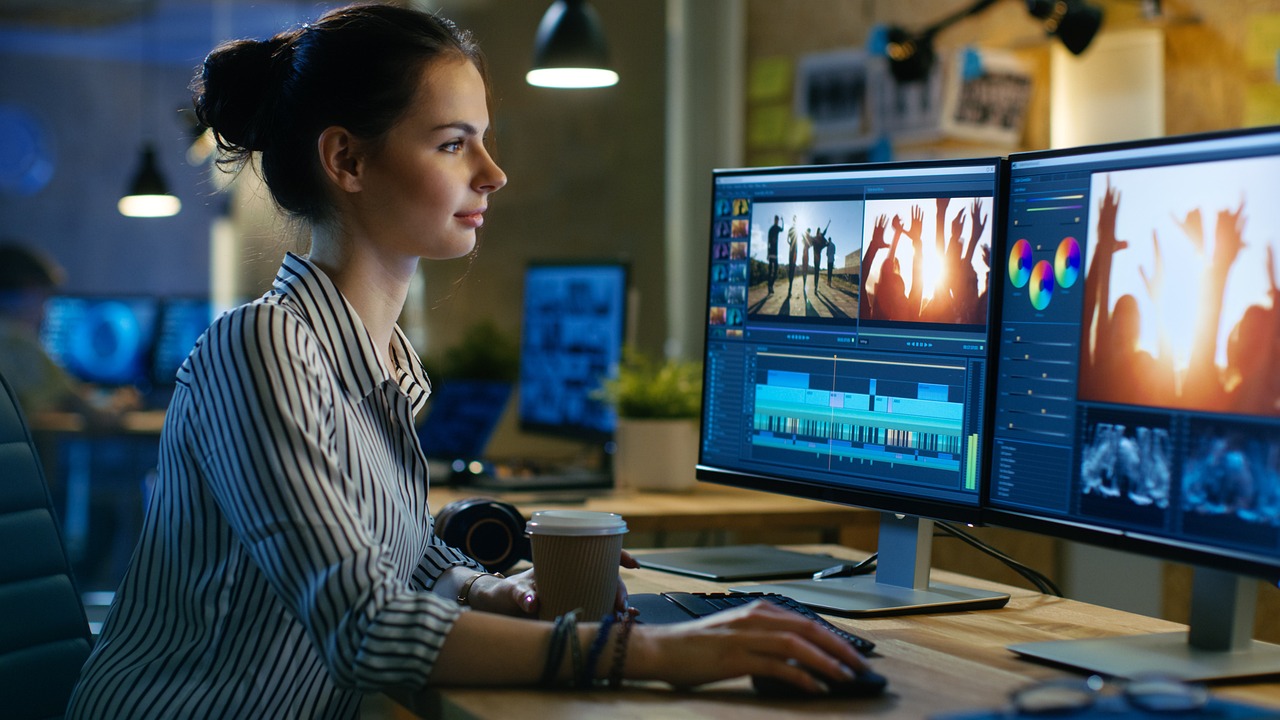 The global video creation tools market has grown rapidly in recent years, driven by increased demand for engaging multimedia content across a wide range of industries. As organizations and consumers see the value of video as a powerful communication tool, market players such as Adobe, Articulate, and Dominknow have emerged as important challengers, propelling the industry's rapid expansion.
Adobe, Articulate, and Dominknow, among the main businesses reinventing the video creation tools market, have played crucial roles in redefining the way content creators generate and distribute videos.
Major players
Adobe, a well-known provider of creative software solutions, provides a full suite of video editing capabilities via its Adobe Premiere Pro and Adobe After Effects apps. These products have become go-to choices for professionals all around the world due to their strong feature sets and user-friendly interfaces. Furthermore, Adobe's Creative Cloud subscription model gives creators with a steady supply of updates and additions, guaranteeing that their software remains cutting-edge in a fast changing market.
Articulate, another major competitor in the video creation tools market, specializes in e-learning solutions. Articulate 360, the company's flagship product, combines video creation with interactive multimedia authoring capabilities, allowing educators and trainers to create engaging online courses. The platform's user-friendly interface and pre-built templates make it simple for anyone with no technical knowledge to create professional-quality videos.
Dominknow, a rising star in the business, has made great achievements with Dominknow ONE, its cloud-based authoring tool. The technology, which was created to streamline the film producing process, provides collaborative editing and real-time feedback, making it a perfect alternative for remote teams. The user-friendly interface and adaptive content capabilities of their software have earned it a reputation as a versatile tool for generating interactive and compelling movies.
How´s the market reacting?
The video creation tools market is differentiated by a diverse set of software solutions that meet a variety of user needs. The market provides a plethora of solutions to meet the expectations of producers of various skill levels, ranging from professional-grade video editing software to beginner-friendly apps.
Video editing software continues to be the market's dominating category. The introduction of high-definition cameras, as well as the growing popularity of Internet video content and stock footage, has increased the demand for powerful editing tools. Multi-track editing, visual effects, and color grading have all become crucial features, allowing artists to create visually amazing videos.
Furthermore, the development of social media platforms as primary routes for content delivery has increased demand for video creation tools. The capacity to make entertaining and shareable films has become critical as organizations and individuals attempt to stand out in an overcrowded digital market. This trend has resulted in the development of video creation tools with simplified interfaces and pre-designed templates, allowing even non-professionals to effortlessly create appealing movies.
As the demand for video content grows across industries, the video creation tools market is expected to rise steadily until 2030. Adobe, Articulate, and Dominknow, among others, will continue to dominate the market with their creative solutions and large product portfolios. However, as technology advances, new competitors are likely to enter the market, hence increasing competition and spurring additional innovation.
We should expect video creation tools to become more advanced in the next years, allowing producers to experiment with augmented reality, virtual reality, and interactive aspects. Businesses will be able to create immersive video experiences and engage viewers in new and exciting ways because to these improvements.
As the market for video creation tools continues to grow, content producers and businesses must keep up with the current trends and harness the possibilities of these tools to unleash their creative potential. "A picture is worth a thousand words," as the adage goes, but in today's digital age, a video can captivate and transmit a thousand stories, making video creation tools an indispensable element in the armory of modern storytellers.
The Future
Looking ahead, many major trends are predicted to affect the video producing tools market's trajectory until 2030. The incorporation of artificial intelligence (AI) and machine learning (ML) algorithms into video editing software is one such trend. AI-powered solutions can automate several elements of video production, such as auto-editing, scene recognition, and automated captioning. This integration not only saves producers time and effort, but it also improves the overall quality and efficiency of video production.
Another rising trend is a greater focus on mobile video editing tools. Smartphones are now capable of recording high-quality films, and consumers are increasingly reliant on their mobile devices for content creation. Recognizing this transition, video production tool firms are creating mobile apps with advanced editing features, allowing producers to generate and modify videos while on the go. This trend promotes increased flexibility and comfort, meeting the needs of content creators who want mobility and fast sharing.
Furthermore, personalization is becoming a major focus in the market for video creation tools. As organizations attempt to provide individualized experiences to their target consumers, bespoke video content is in high demand. Customizable video creation tools, such as customized templates, branding elements, and tailored messaging, are gaining popularity. These capabilities allow producers to create videos that are tailored to their target audience's preferences, resulting in increased engagement and conversion rates.
In terms of market competitiveness, Adobe, Articulate, and Dominknow will be up against not only each other, but also new entrants. The market for video creation tools is dynamic, which provides opportunity for enterprising businesses to disrupt the sector with novel ideas and specialized solutions. These newcomers will put the incumbent players on the defensive by delivering novel features, catering to specialized markets, and exploiting emerging technologies. As a result, the industry is expected to see higher rivalry, which will boost a fostering an innovative culture and promoting ongoing progress in video producing tools.