Who's Ready To Set Sail On A Three-Year World Cruise?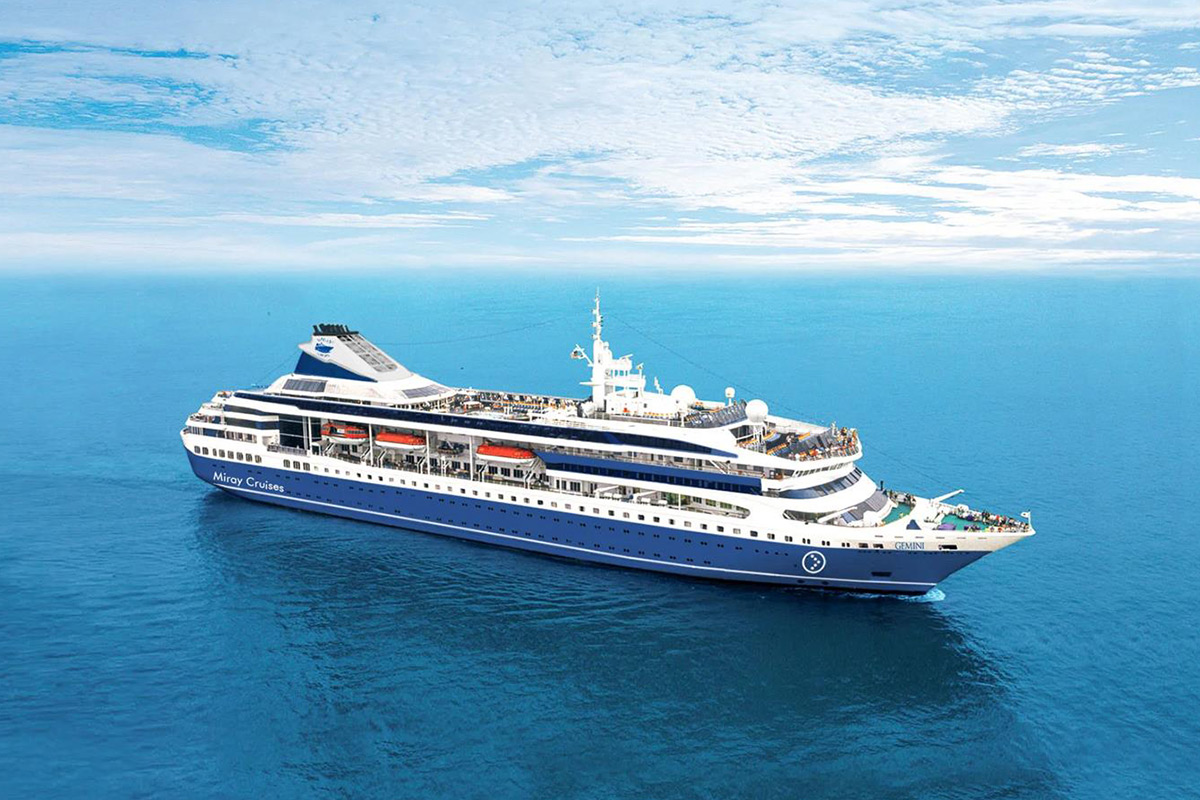 Life at Sea Cruises recently announced the world's first and only three-year world cruise. Yes, you read that right, 3 years! The voyage will cover more than 130,000 miles, visiting 375 ports across 135 countries on seven continents, including destinations as varied as Antarctica, Fiji, Madagascar, Hawaii, and more. Talk about a bucket list experience.
Before the pandemic, such a cruise would only be feasible for retirees. But these days with so many of us working from home, what's to stop us from working.. from a cruise ship? 🙂
Set aboard the beautifully revitalized MV Gemini, which boasts 400 cabins and room for up to 1,074 passengers, cruisers will enjoy the best of living and working at sea. The ship features traditional amenities including world-class dining, onboard entertainment, and recreational activities, with modern workspace facilities such as a first-of-its-kind business center with meeting rooms, 14 offices, a relaxing lounge and business library. The ship will also include a 24-hour on-call hospital with free medical visits, learning and enrichment classes and the opportunity to make a positive impact through volunteer and philanthropic initiatives.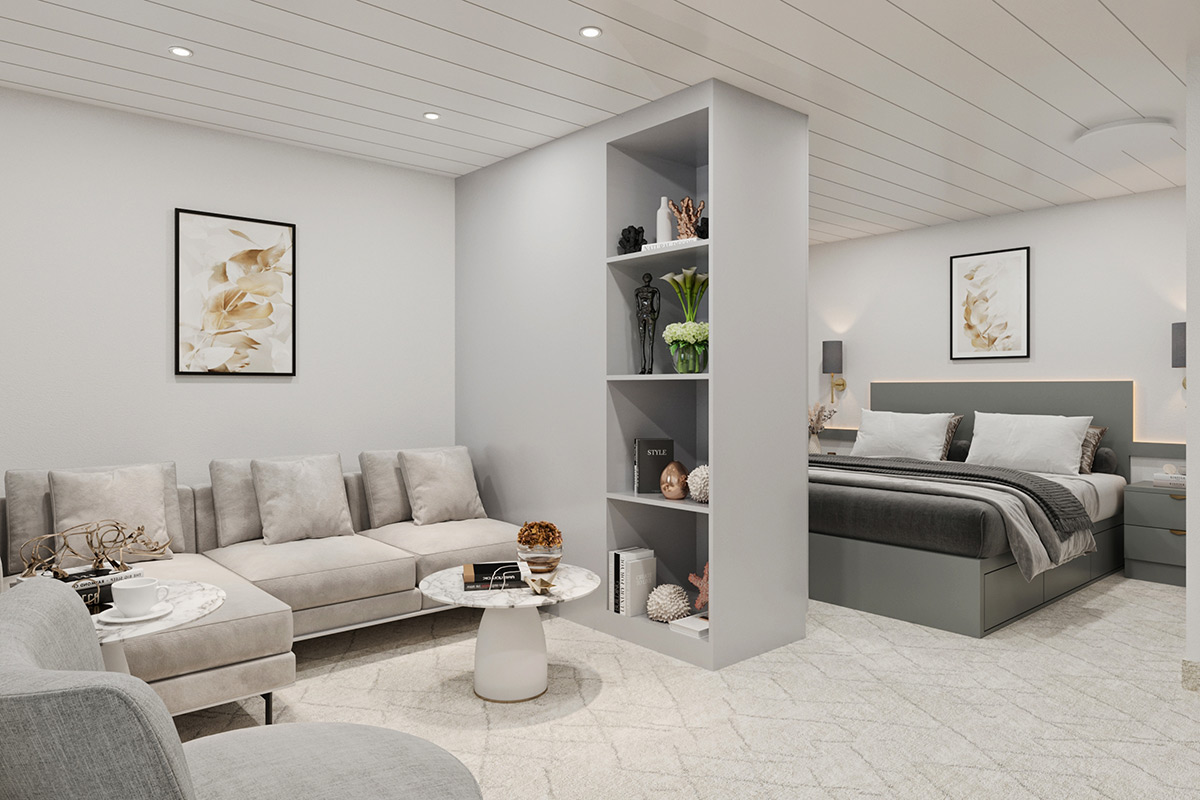 "Professionals need connectivity, the right amenities, and the functionality to perform their jobs. There's no other cruise product that offers this sort of flexibility to their customers" says Mikael Petterson, Managing Director of Life at Sea Cruises.
While the $29,999 per year might seem a little steep at first glance, you're traveling the world for under $85 a day (including room/board, food, drinks, and accommodations). Cabins range in size from 130 square feet for interior staterooms ($2,500 per month) to 260 square feet for suites with balconies (starting at $6,699 per month). I could probably rent my place out for nearly that much, and I'd be eating/drinking for free. That kind of an amazing deal!
All residents will enjoy amenities including a state-of-the-art wellness center, sundeck and swimming pool, auditorium, and multiple dining options. Cruisers may also enjoy additional tax benefits when working as an international resident aboard the ship.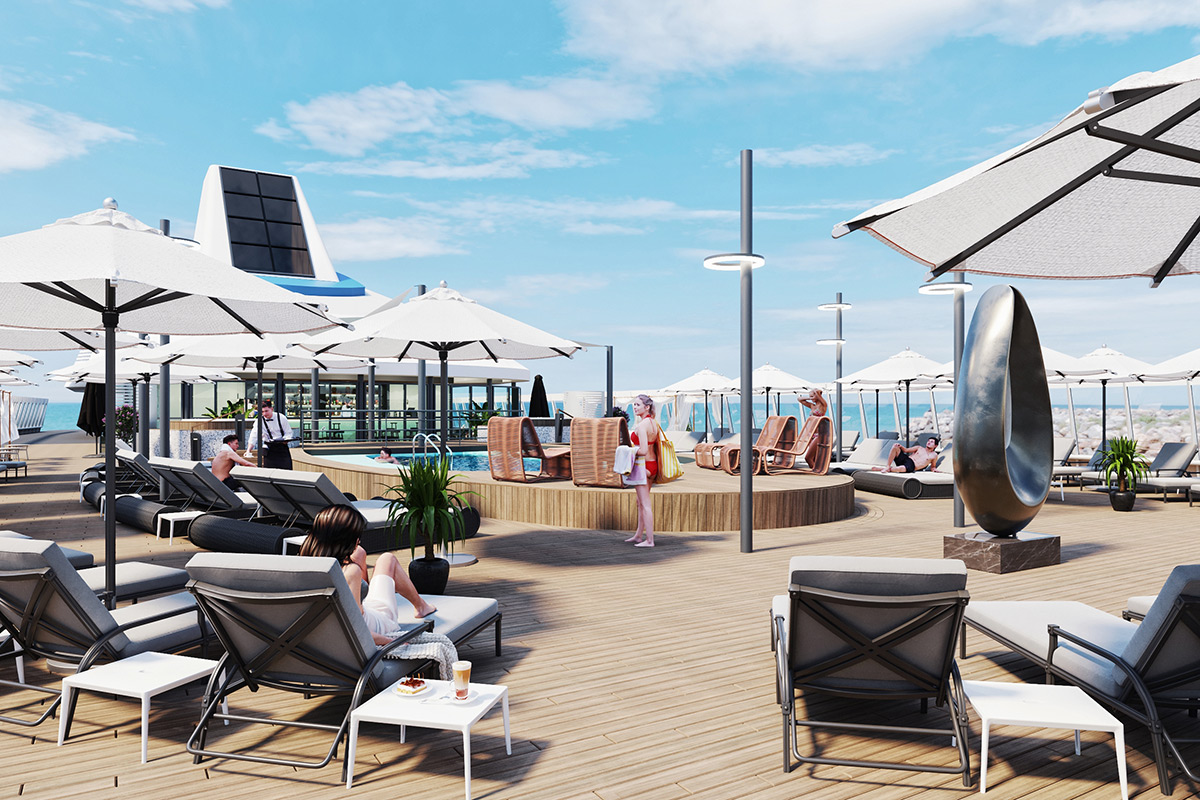 "Life at Sea Cruises offers the ultimate bucket list cruise without having to sacrifice the comforts of home," says Irina Strembitsky, Director of Sales & Marketing of Life at Sea Cruises. "It's your home at sea with the world as your backyard."
Each stop on the MV Gemini itinerary, which includes 13 of the Wonders of the World, plans for multiple days in port, allowing travelers the opportunity for exploration at their own pace. Life At Sea Cruises is offered by Miray International, who's known for providing high quality hospitality services to cruise companies worldwide for nearly three decades.
The MV Gemini will begin its three-year voyage on November 1st, 2023, from Istanbul (with pickups in Barcelona and Miami). Reservations are currently open for booking at their website or by calling 954-379-8221.