Whose Ready For Another Mustache Ride? Super Troopers 2 Is A Go!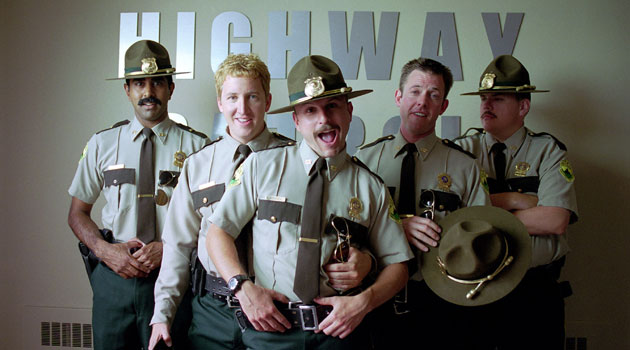 Hide your Country Music Awards, because they could be set on fire again! Super Troopers 2 is set to begin filming at the end of 2013. This is great news for fans of the Broken Lizard comedy troupe, because we have been waiting over ten years for news of a sequel to one of the biggest cult comedy hits of the 2000's. Funny-man Kevin Heffernan (Rod Farva) dropped the bomb last week at a comedy show in Portland.
Super Troopers has to be one of the funniest movies that I have ever seen, and it's easily the most quotable. (Sorry Anchorman) We have no idea what exactly the plot of Super Troopers 2 is going to be just yet, but I can imagine it's going to be some sort of prequel. There was rumors that the sequel would tell the story of the troopers' parents and the shenanigans that they get into.
The Broken Lizard comedy troupe has been together since 1990 where they met at Colgate University. Their most recognizable work besides Super Troopers was 2004's horror comedy Club Dread, which in my opinion is incredibly overrated. Check it out, it really hits the main horror tropes that you see in every film. Their next biggest hit was 2006's Beer Fest, which has also had rumors of a potential sequel PotFest with Willie Nelson.
I'm just glad we are getting one confirmed sequel. Now excuse me while I listen to Mr. Sunshine-on-my-Goddamn-shoulders John Denver! John Fucking Denver!