Wipeout 2 Bounces Onto Mobile Devices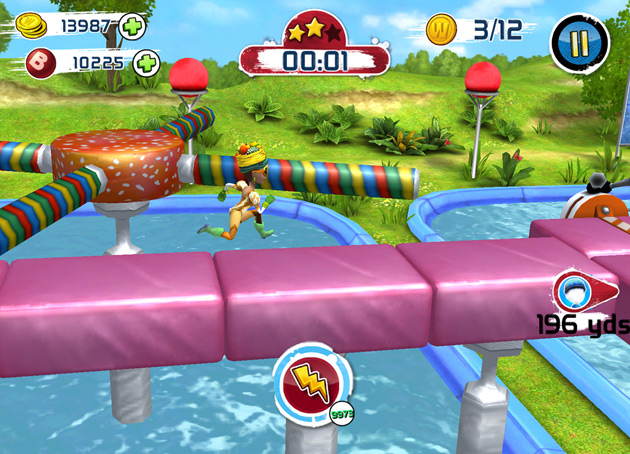 It's time for a new season of big red balls – Activision's Wipeout 2 was released for iOS, Android and Kindle Fire devices today, drenching gamers with massive content in a free mobile package. Based on ABC's comically entertaining obstacle course competition TV series Wipeout, players dodge and traverse environmental hazards and challenges to emerge triumphant at the end of each level as fast as possible; those who miss a jump or are knocked off fall hilariously to the murky waters below.
A sequel to 2012's hit mobile game Wipeout, Wipeout 2 ups the ante with 150 ridiculously themed obstacles across 135 new levels to dash, jump, crash and dive through. You can choose from 10 playable characters, including the Zombie, Pirate and Popstar, which can be customize and upgrade with some mighty abilities, including speed boosts, rewinds and teleportation. Special daily courses unlock a variety of equally special daily rewards, including coins and powerups to spring your experience forward, while social media leaderboards let you track bragging rights against friends and rivals.
You can watch the trailer for Wipeout 2 here:

Wipeout 2 is now available to download for free on the iTunes App Store, Google Play Store, and Amazon App Store.