2016 Cadillac CT6 Unveiled On Eve Of New York Auto Show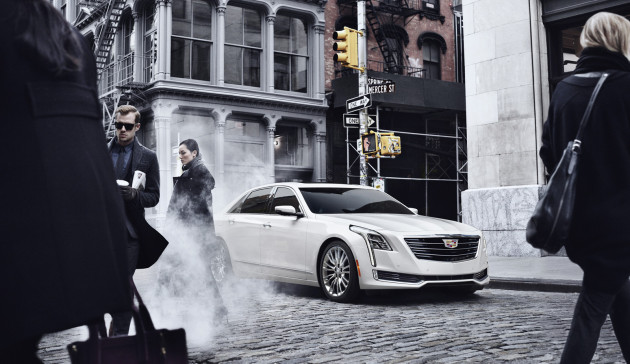 Last night, Cadillac held a special event in Brooklyn ahead of the New York Auto Show to reveal their brand new flagship sedan, the 2016 Cadillac CT6. The CT6 (which stands for Cadillac Touring 6) marks Cadillac's long-awaited return to the global prestige luxury segment, and is one of eight all-new vehicles the brand will launch by the end of the decade as part of its $12-billion product investment to expand and elevate.
"The CT6 is nothing less than an entirely new approach to premium luxury – and an approach only Cadillac can offer," said Johan de Nysschen, president of Cadillac. "It is a bold endeavor with unmatched dynamism that reignites a passion for driving in large luxury vehicles. In short, it is prestige luxury reimagined."
Cadillac CT6 takes drivers to a higher threshold of involvement, with technologies that make them more aware of their surroundings, chassis systems – including active technologies – that make the most of control in all conditions, and powertrains led by an all-new Cadillac Twin Turbo engine that rewards with stirring power on demand. Passengers are ensconced in the brand's ultimate expression of comfort, luxury and connectivity.
The CT6 features one of the industry's most advanced automotive body structures, an aluminum-intensive architecture that incorporates 11 different materials to achieve strength, performance and efficiency thresholds practically unmatched among the world's elite luxury performance sedans.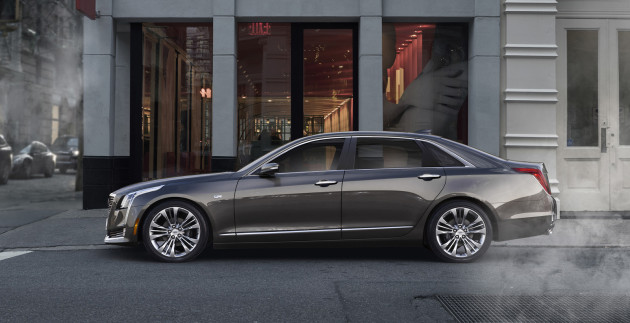 It is one of the world's lightest and most agile full-size luxury performance sedans, with dimensions and spaciousness on par with BMW's short-wheelbase 7-Series, but the approximate weight, agility and efficiency of the smaller Cadillac CTS – which is lighter than a BMW 5-Series. The CT6 is lighter than the BMW 5-Series, 6-Series and Mercedes-Benz E-Class.
Cadillac said it focused on three pillars when engineering the CT6: agility, connectivity and indulgence:
Agility is achieved via the CT6's three engine options. Base models will get a 2.0L turbo four making 265HP, upgraded models get the 335HP 3.6L V6 and top models come with the new 3.0L twin-turbo V6 that will deliver 400HP. All are paired with eight-speed automatic transmissions.
For connectivity, the CT6 comes with the latest iteration of the CUE entertainment/navigation screen, a 360-degree camera, night vision, park assist, a 10.2-inch touchscreen and of course, 4G LTE Wi-Fi.
Indulgence is something Cadillac knows a thing or two about. Install a few premium Opus leather seats with five massaging programs in front and articulation in the rear, add interior LED lighting, throw in some exotic woods, carbon fiber, rear-seat entertainment and call it a day. A premium Bose sound system, quad-zone climate and concierge welcome lights complete the package.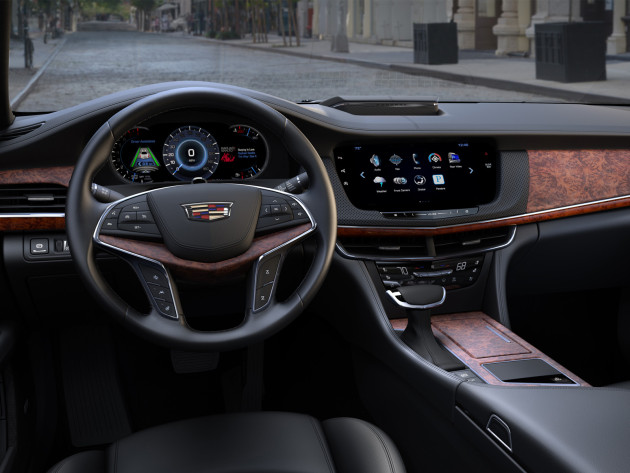 Cadillac's betting big on the CT6, but will it pay off? We'll just have to wait and see..
The 2016 Cadillac CT6 is scheduled to go on sale at the end of 2015.