The 2023 Cadillac Escalade-V Is Absolute Madness.. But In A Good Way!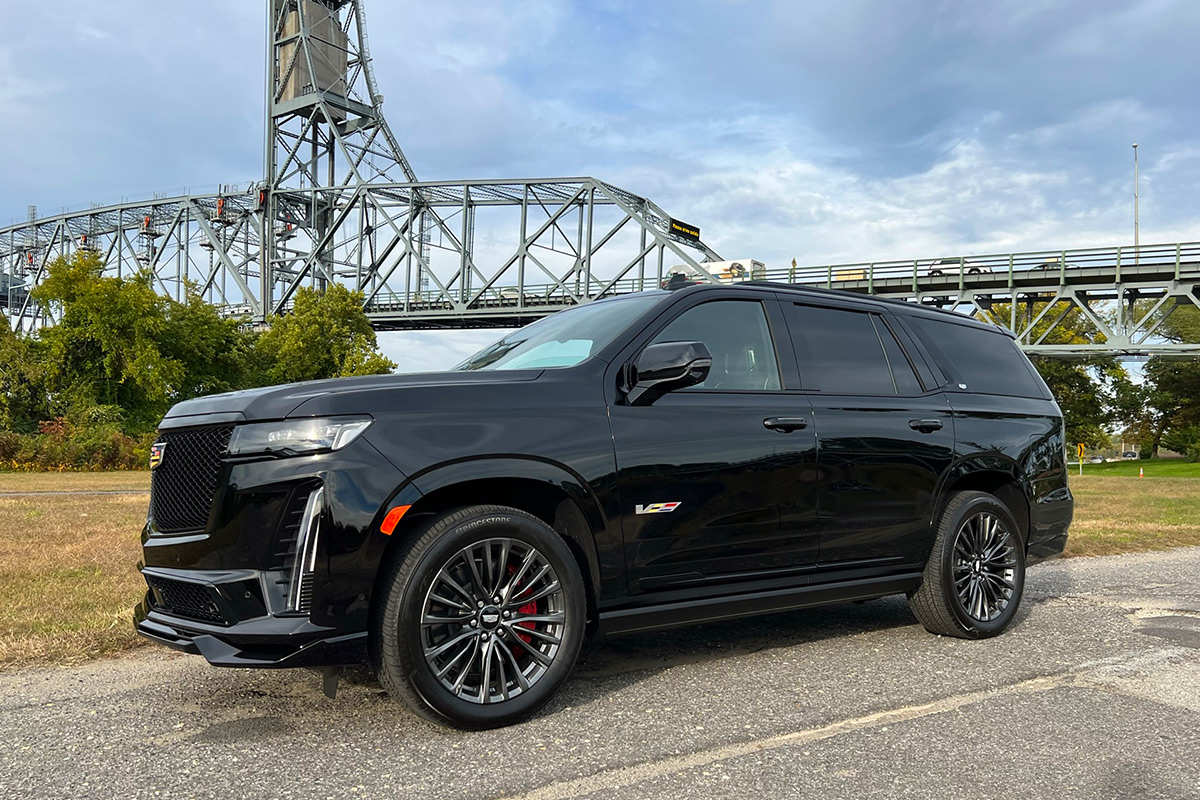 A few years ago, we reviewed the 2021 Cadillac Escalade, finding it to deliver the perfect blend of luxury and technology. But performance? It was.. adequate, with a 6.2L V-8 engine that put out 420 horsepower and 460 lb-ft of torque. While those numbers look good on paper, keep in mind that this portly SUV tips the scales at nearly 6,000 pounds, resulting in a 0-60 time of 6.1 seconds. A respectable time, sure, but nothing to write home about.
With more and more performance SUVs on the market, Cadillac decided to throw their hat in the ring with their fire-breathing 2023 Cadillac Escalade-V. With an insane 682 horsepower and 653 lb-ft of torque on tap, this full-size SUV delivers sportscar like performance that belies its massive size, rocketing from 0-60 in just 4.4 seconds and clearing the quarter-mile in 12.74 seconds at 110 mph. That's ridiculously fast for an SUV of this size!
Now you might be asking yourself, how did they achieve such crazy performance? At the heart of the Escalade-V is a supercharged 6.2-liter V-8 engine with a 2.7-liter Roots-type blower that delivers an additional 262HP and 193 lb-ft of torque. Performance elements include a 10-speed automatic transmission calibrated for the Escalade-V, full-time active all-wheel-drive system, exclusive suspension hardware and software calibrations, and massive 16.1-inch front discs and Brembo six-piston calipers to slow this sucker down.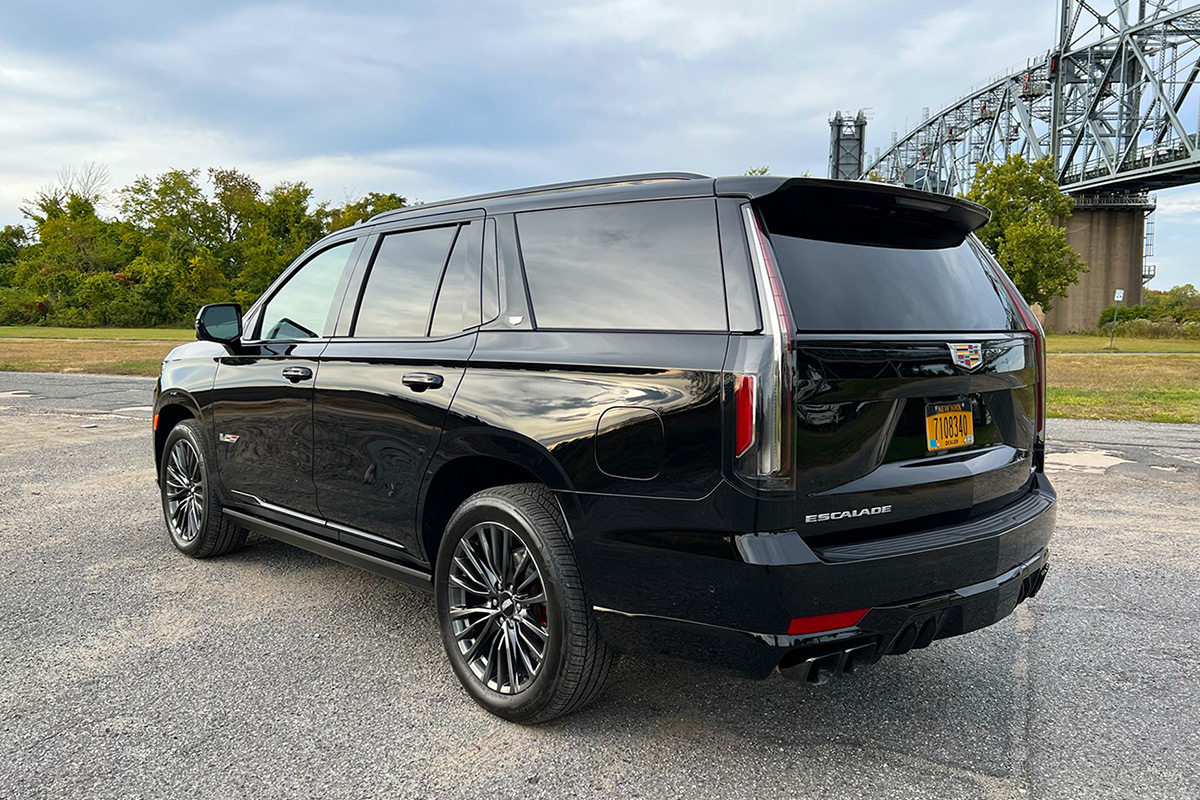 Visually, you'd be hard-pressed to pick out an Escalade-V from the standard model, as they look pretty much the same, save for three V badges (one on each front door and another on the tailgate), the quad-tipped exhaust, and bright red brake calipers. The 22-inch alloy wheels are unique to the V but don't look too different from the ones our Sport model had. Some people might like to stay under the radar, but personally I wish it was a little flashier.
It's a similar story inside the cabin, the two SUVs are practically indistinguishable. That said, it's a beautiful interior, with luxury appointments throughout, and the star of the show being a 38-inch curved OLED display that's made up of a 7.2-inch-diagonal touch control panel driver information center to the driver's left, a 14.2-inch-diagonal cluster display behind the steering wheel and a 16.9-inch-diagonal Infotainment screen to the driver's right.
The Cadillac Escalade-V is LOADED with technology, including Augmented Reality-enabled navigation, Night Vision, Surround Vision, head-up display, rear camera mirror, wireless Apple CarPlay and Android Auto, heated/cooled front seats, heated steering wheel, a 36-speaker AKG Studio Reference sound system, along with a plethora of safety features. One optional feature that our tester had was a console refrigerator with freezer ($700).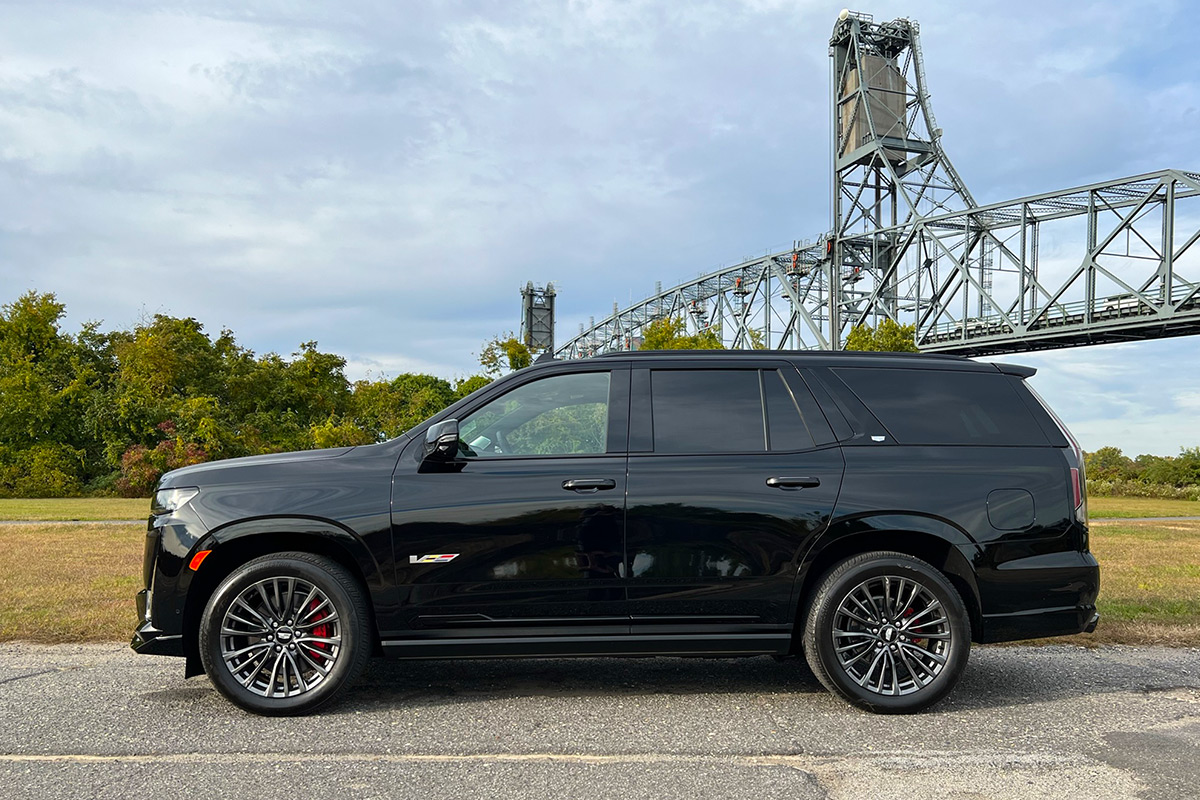 While the Cadillac Escalade-V might not turn heads initially, the Cadillac Escalade-V's angry exhaust note instantly lets people know that this is no ordinary SUV. You can hear it coming from a mile away, it's that loud. The sound is indescribable, it's the nastiest production V8 I've ever heard. It starts out bold and bassy, rising to a ferocious yowl when you wring it out. The guttural sounds it made whenever I passed someone full throttle had me laughing hysterically, and the fast, sharp pops when you let off the gas are a nice touch too.
On the road, the Escalade can be driven like a normal SUV, and it's relatively comfortable and tame like so. But press the magical V button, and it goes into full-on beast mode, with all of the performance attributes coming to life and turning this ride from mild to wild instantly. It feels like an honest-to-goodness sportscar from the driver's seat, with impressive acceleration, handling and braking. It's easy to forget that you're driving a massive SUV.. until you look in the rear-view mirror and see that second and third row of seats back there.
As you might expect, this big girl is incredibly thirsty when it comes to gas, getting 11 mpg city and 16 mpg highway. We averaged around 14 mpg during our week with it, but that included a pretty long highway trip. Thankfully, the Cadillac Escalde-V has a massive 24-gallon tank, so most people should be able to go roughly 300 miles between fill-ups. Of course, when you do have to stop for gas, prepare for a hefty bill.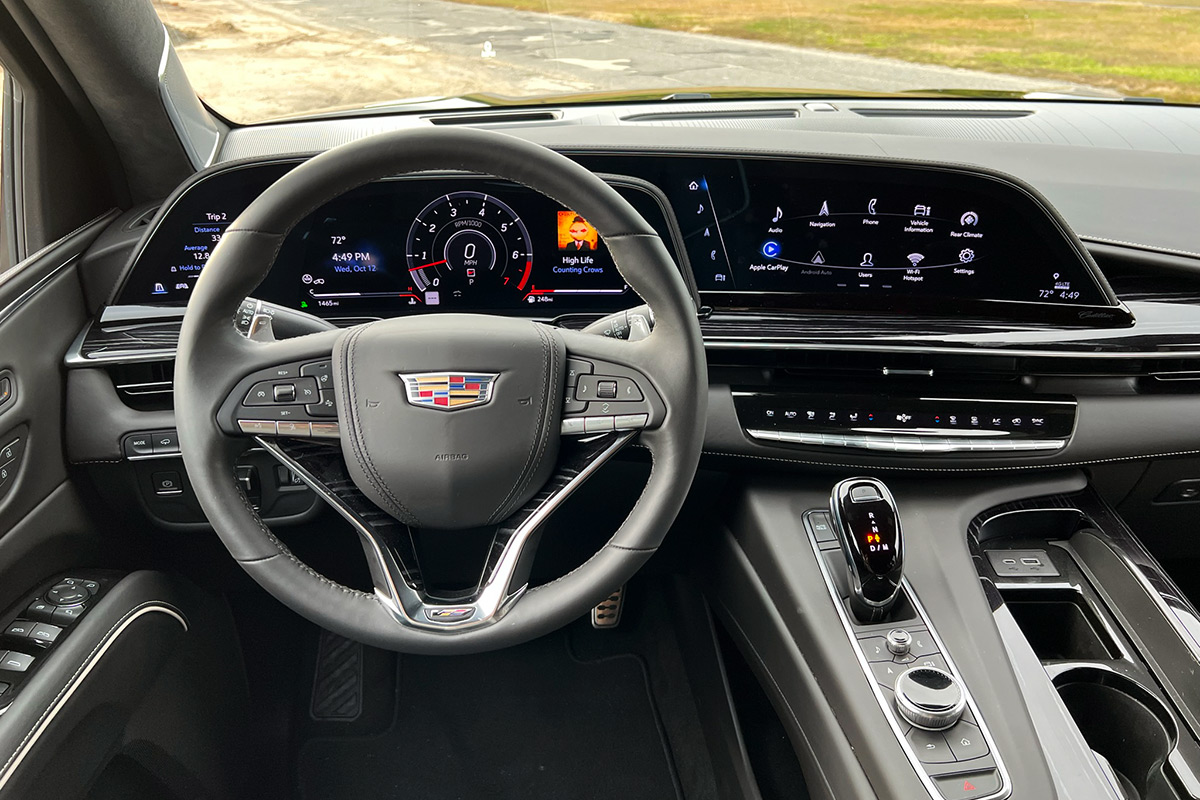 Pricing is where things get a little tricky. The 2023 Cadillac Escalade-V has an as-tested price of $150,640, which isn't exactly cheap. Or you can get the less powerful yet similarly equipped Cadillac Escalade Sport Platinum for about $40,000 less. What you've got to ask yourself if that extra performance is worth that considerable price premium or not. For some, it's likely worth it just for the bragging rights alone when rolling up (loudly) to the country club.
Cadillac knocked it out of the park with the Escalade-V, delivering a truly upscale luxury SUV that boasts a potent blend of refinement, power and technology. But who am I kidding, for me it's all about the ridiculous performance that this bad boy delivers. A nearly 700-horsepower full-size SUV that seats 7 passengers?! Man, what a time to be alive..
If money were no object to me, I'd buy an Escalade-V in a heartbeat, as it's just ridiculously fun and excessive, and we're honestly not going to see vehicles like this produced for much longer, especially as things start to shift to electric. This gas-guzzling, horsepower crazy SUV is loud and proud of its gluttonous ways, giving the middle finger to those tree huggers out there clogging up the left lanes in their Priuses. 🙂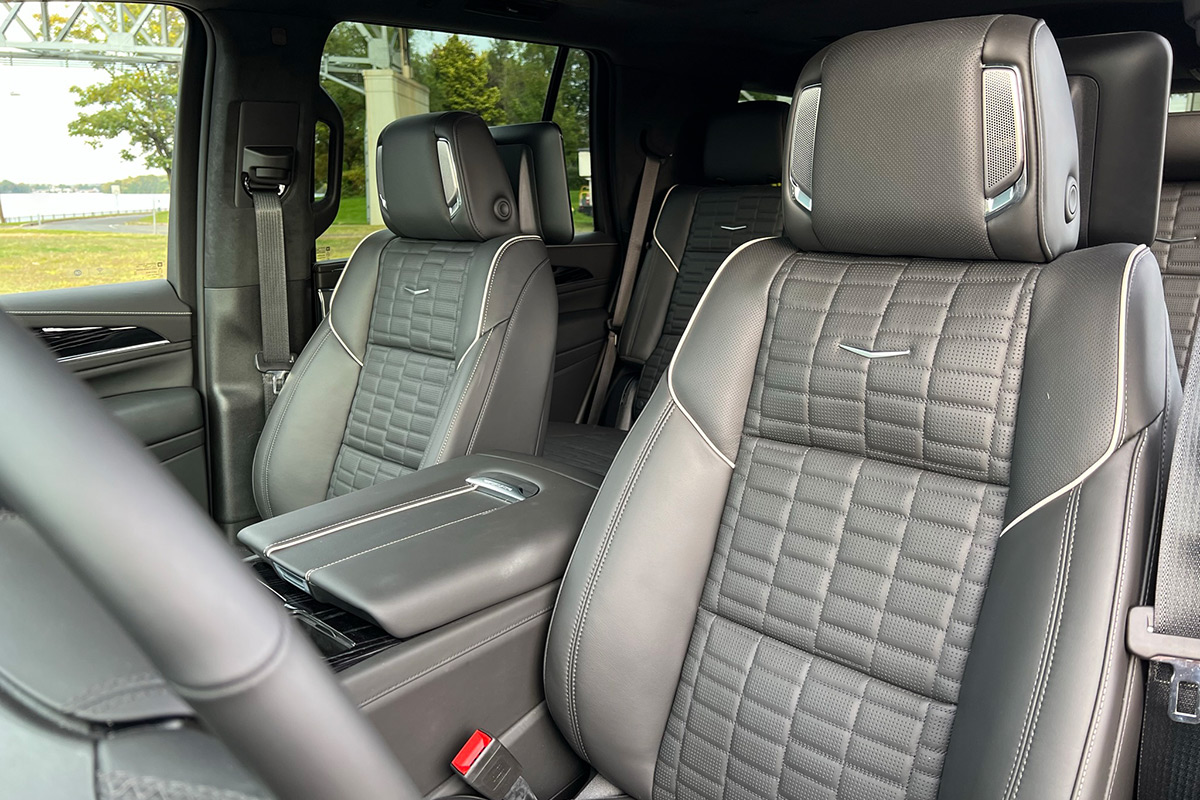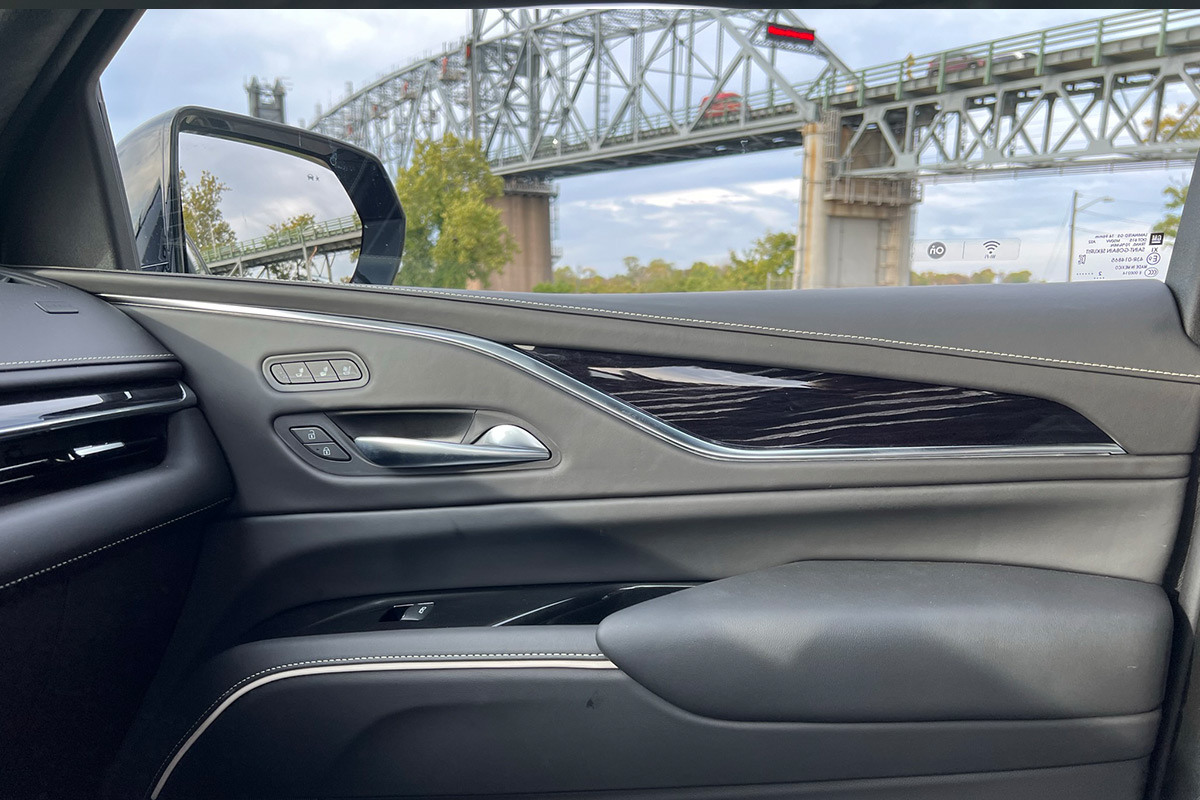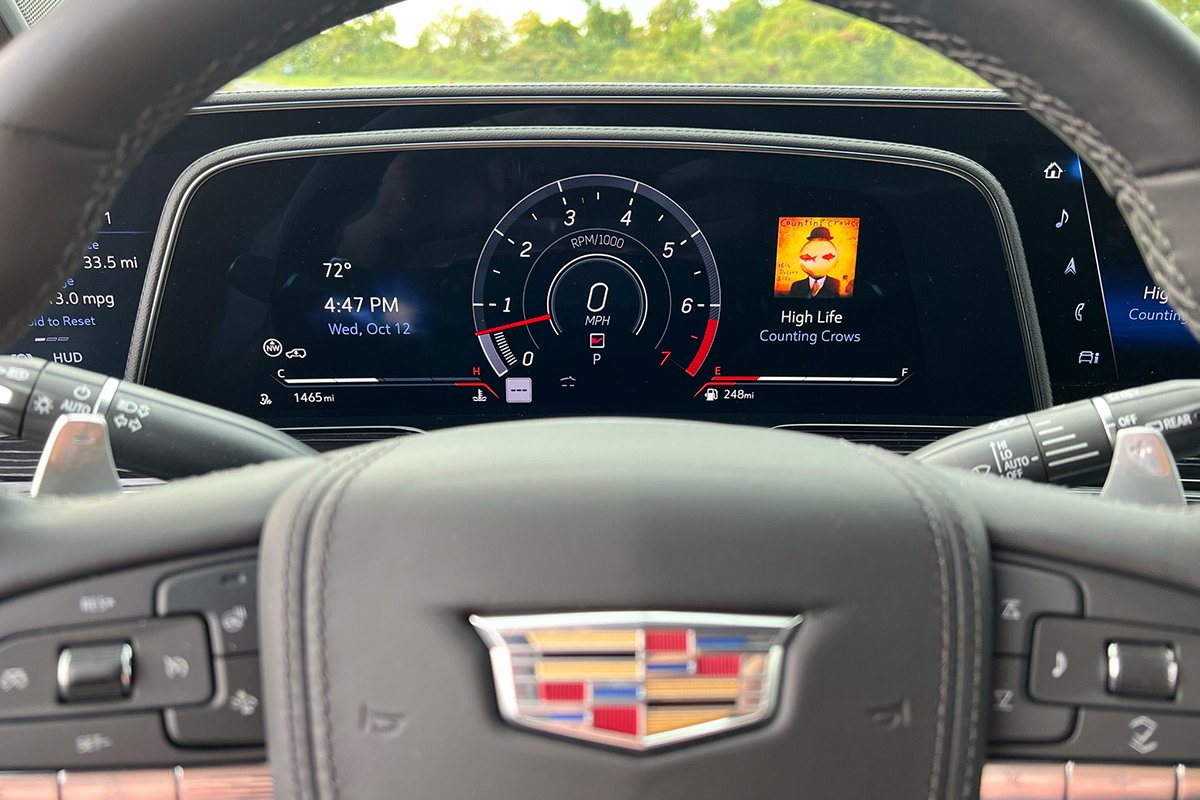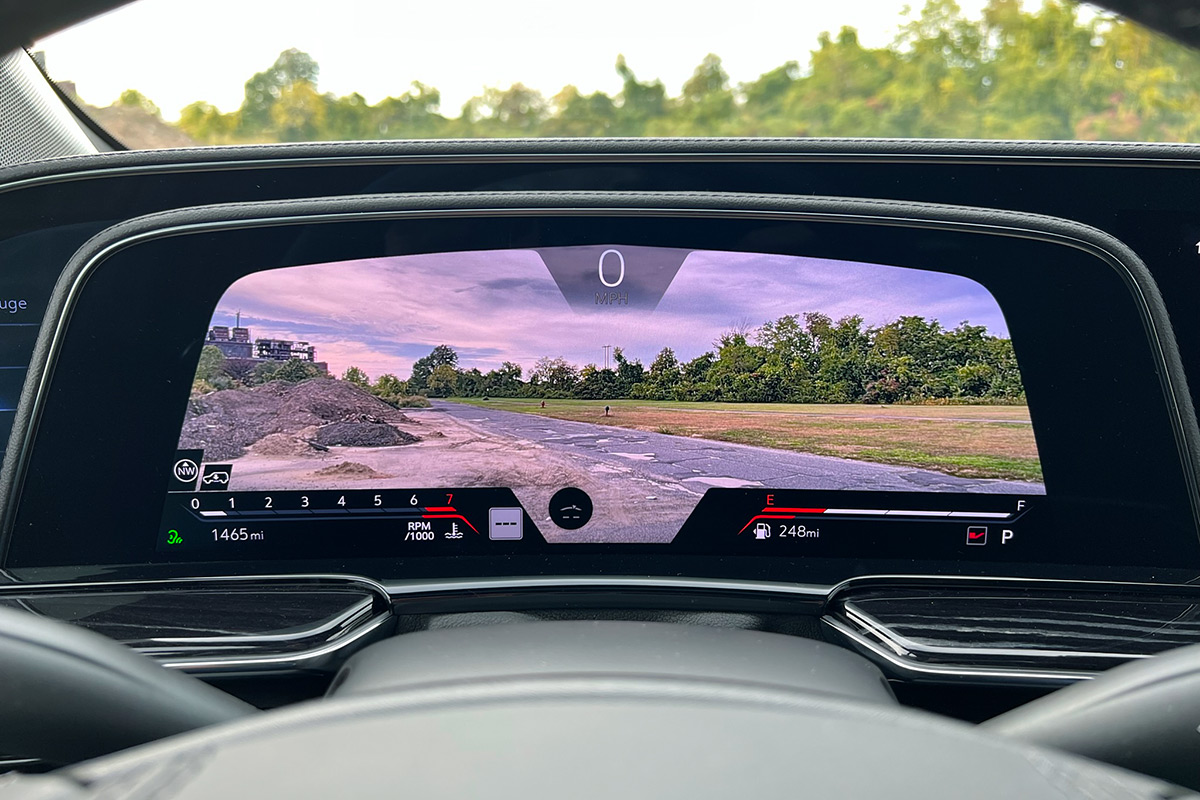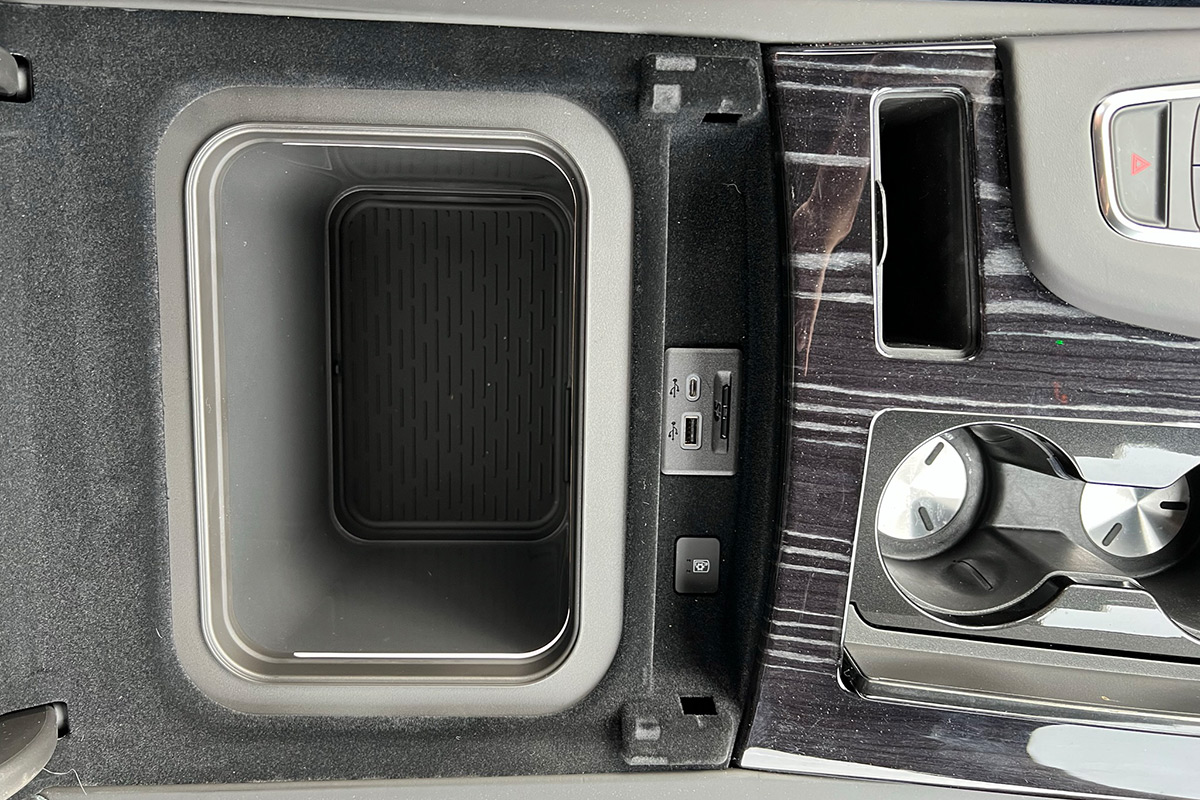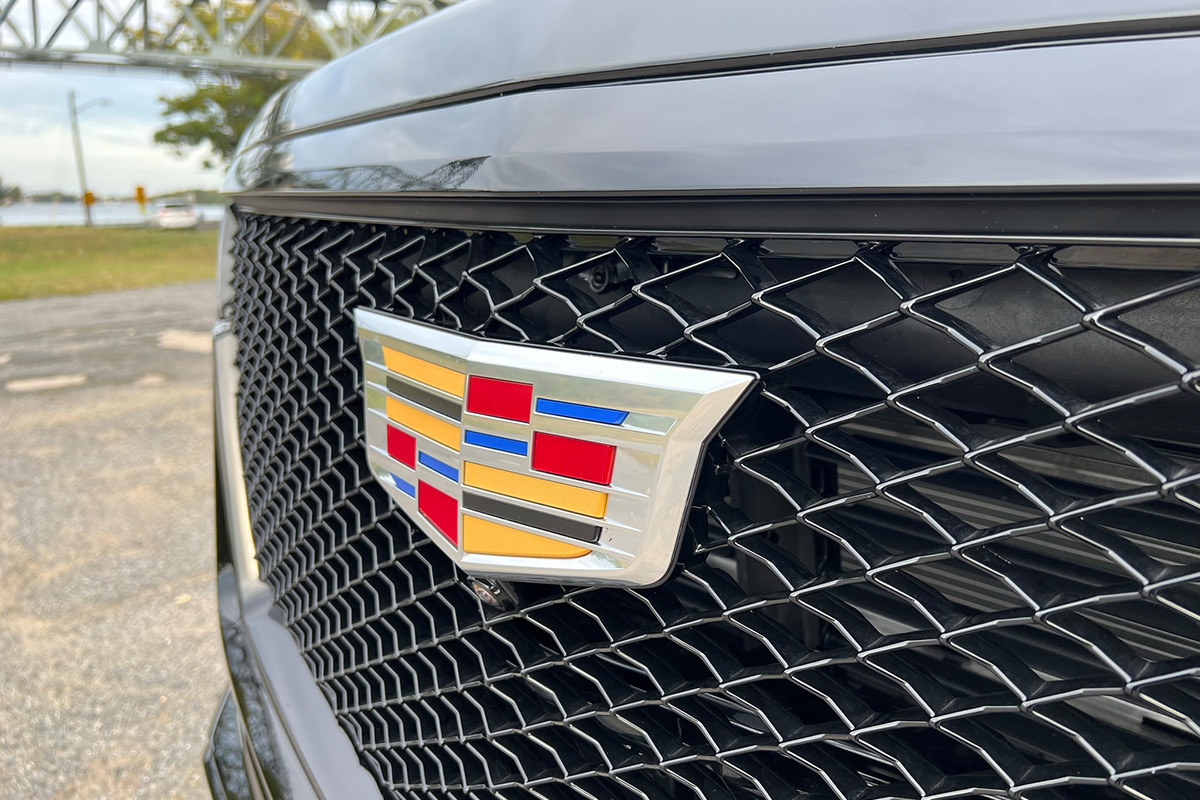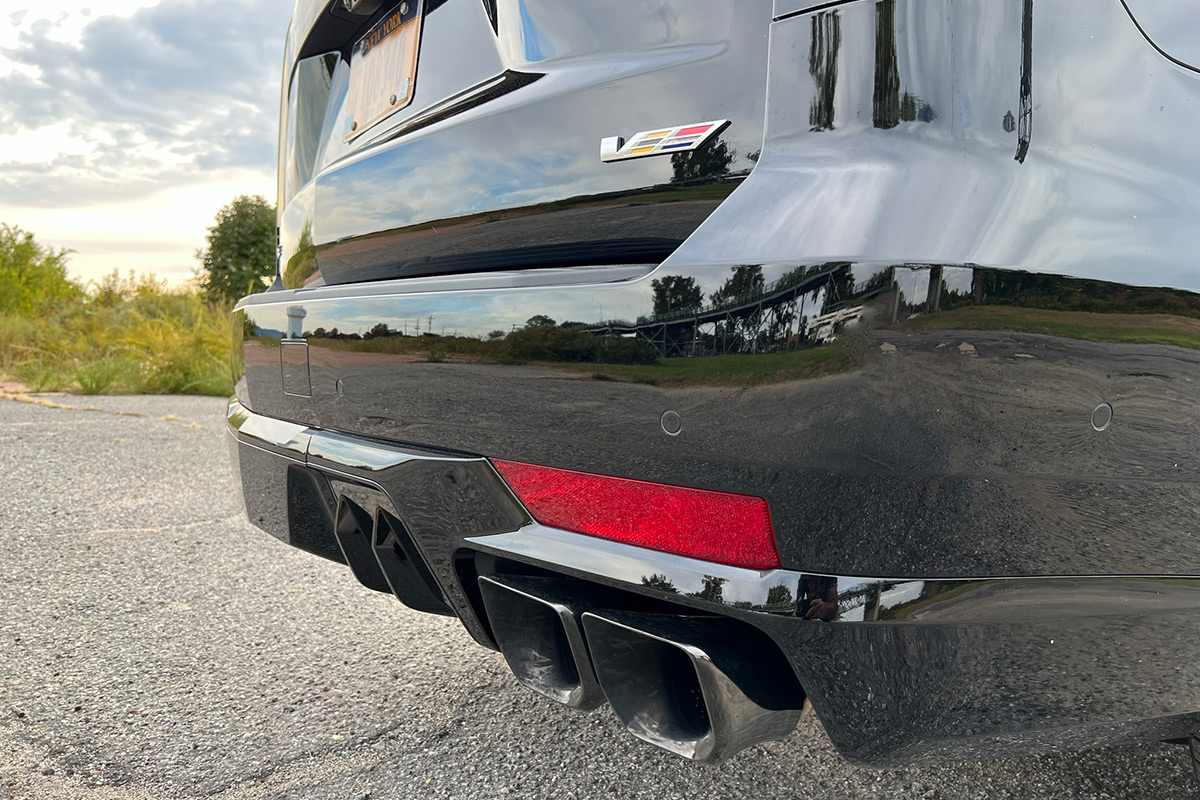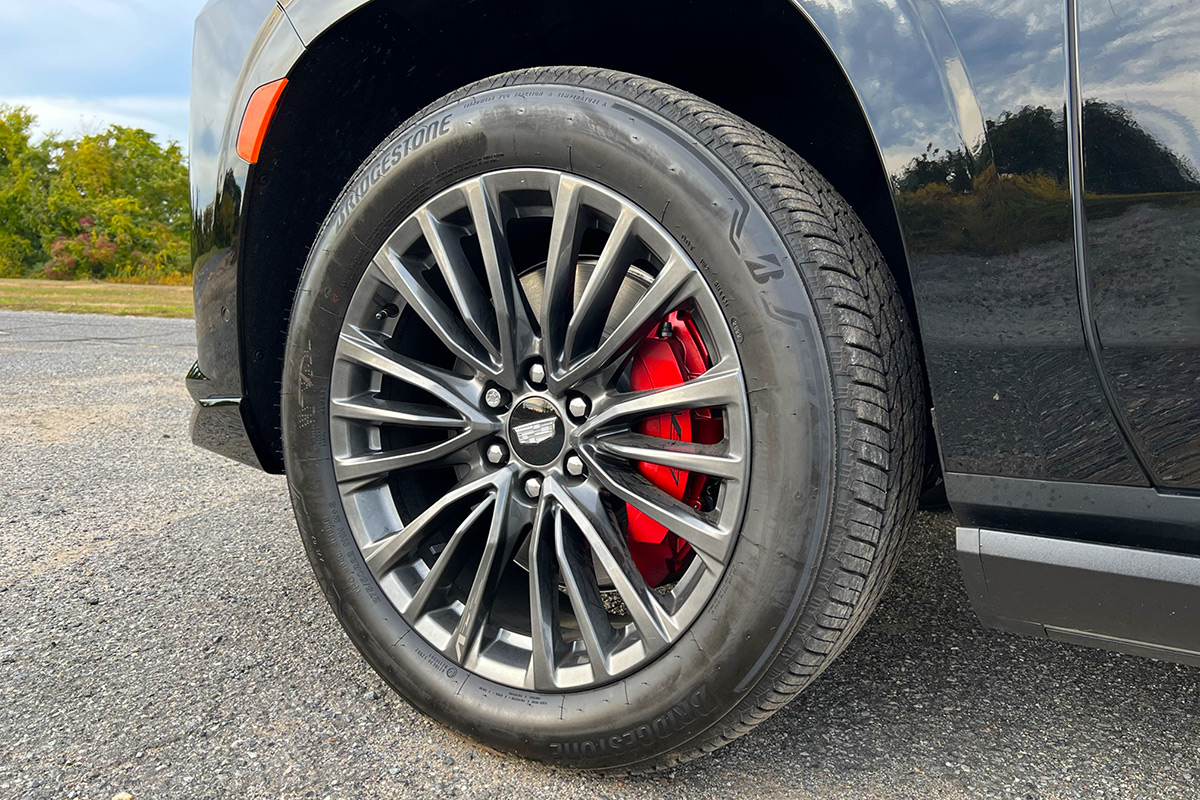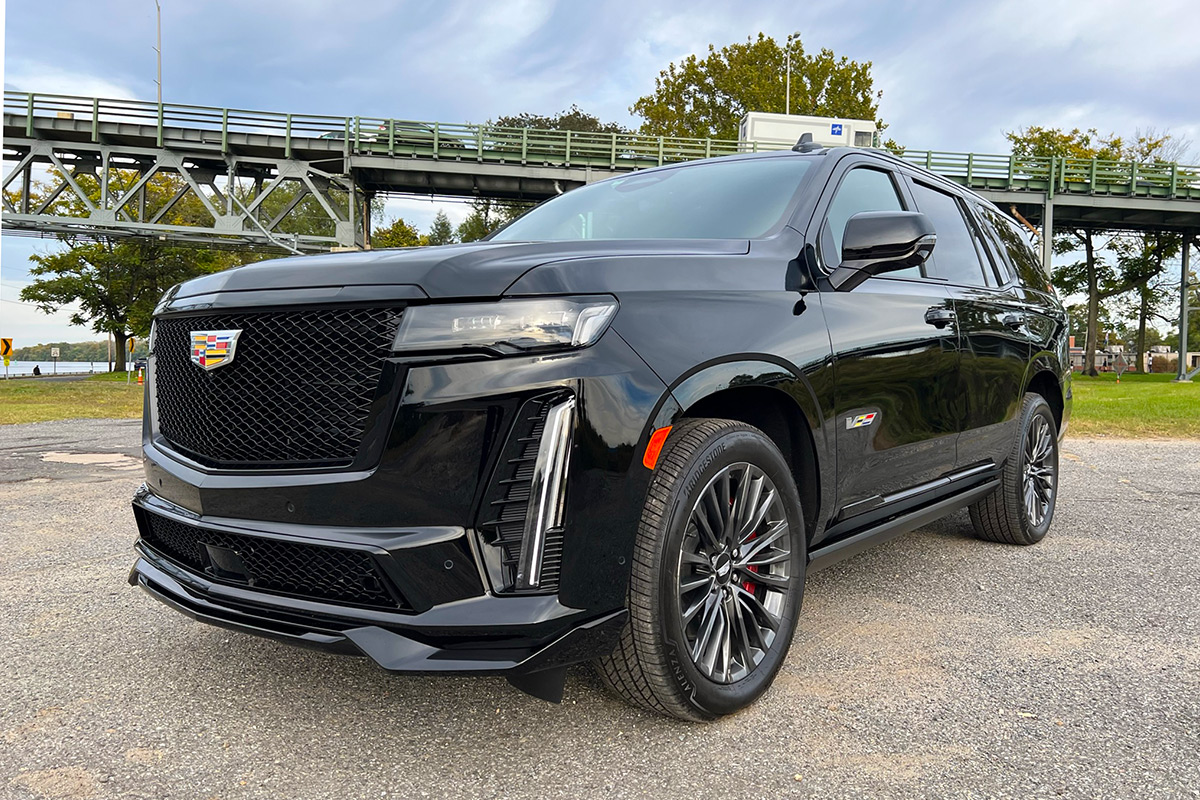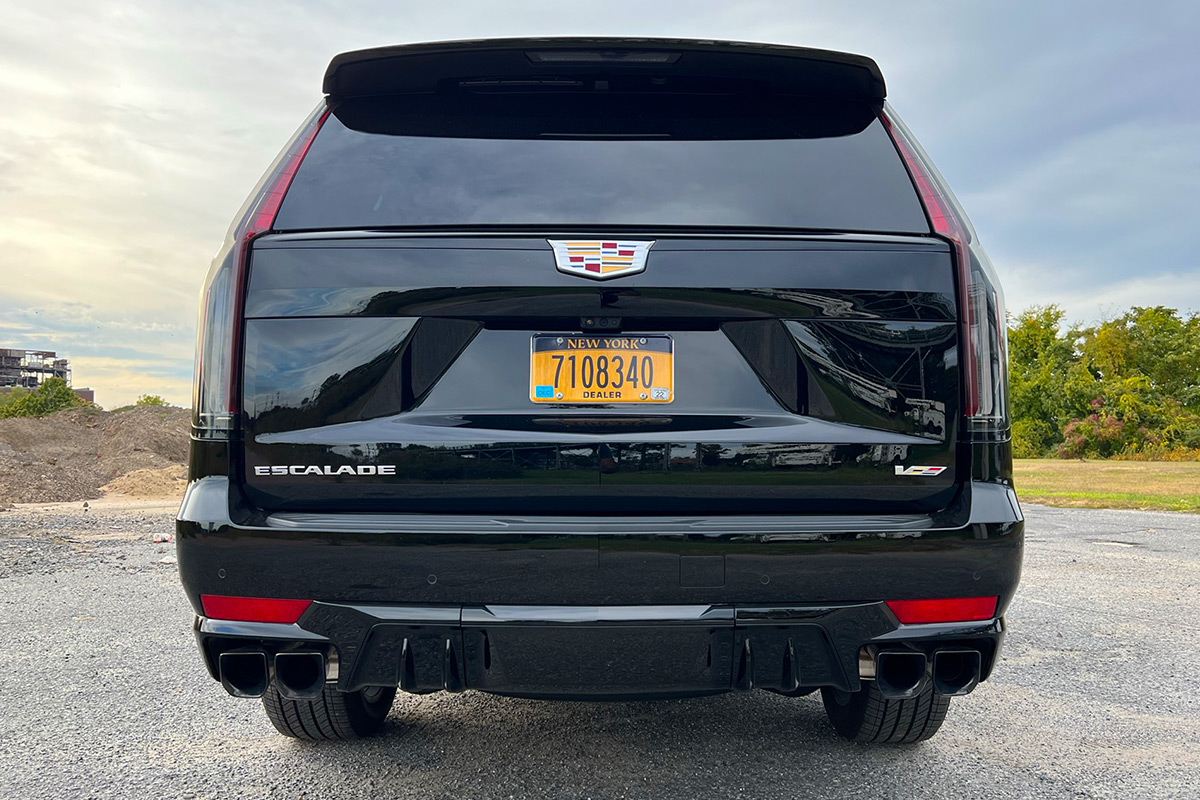 What do you think of the 2023 Cadillac Escalade-V?