The 2023 Cadillac CT4-V Blackwing Is A Race Car In Sheep's Clothing!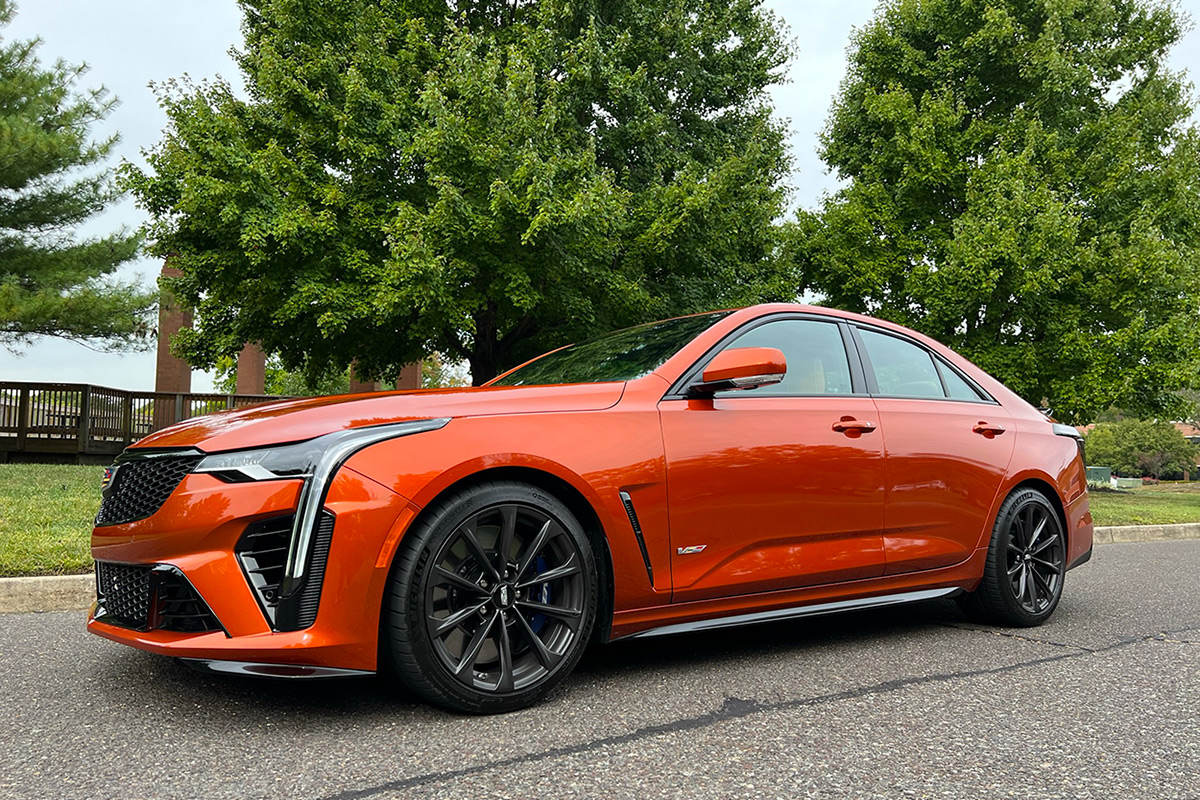 At first glance, it is easy to dismiss the 2023 Cadillac CT4-V Blackwing as an ordinary four-door sedan (save for the bold Blaze Orange Metallic paint). But look a bit closer, and you may notice a few subtle differences to clue you in that this isn't your grandpa's Caddy, but rather one of the most powerful, track-capable Cadillacs ever built!
Now when you think of Cadillac, you don't typically think of performance, but rather luxury, as that's what the brand has been known for since its inception. But in 2009, Cadillac got serious about high-performance with the introduction of the second-gen CTS-V, a 556HP beast of a car that was basically a four-door Corvette. I remember driving a 2011 Cadillac CTS-V Coupe and being scared to give it full throttle initially, as it just had so much power.
Since then, Cadillac's V-Series division has been on a tear, pumping out cars that could go toe-to-toe with German rivals such as BMW M and Mercedes-AMG, among others. We have been impressed with each V model we've driven over the years, but the Cadillac CT4-V Blackwing (V Blackwing being the new top-level V-Series trim) might just be our favorite one yet, delivering the perfect blend of luxury and race car performance.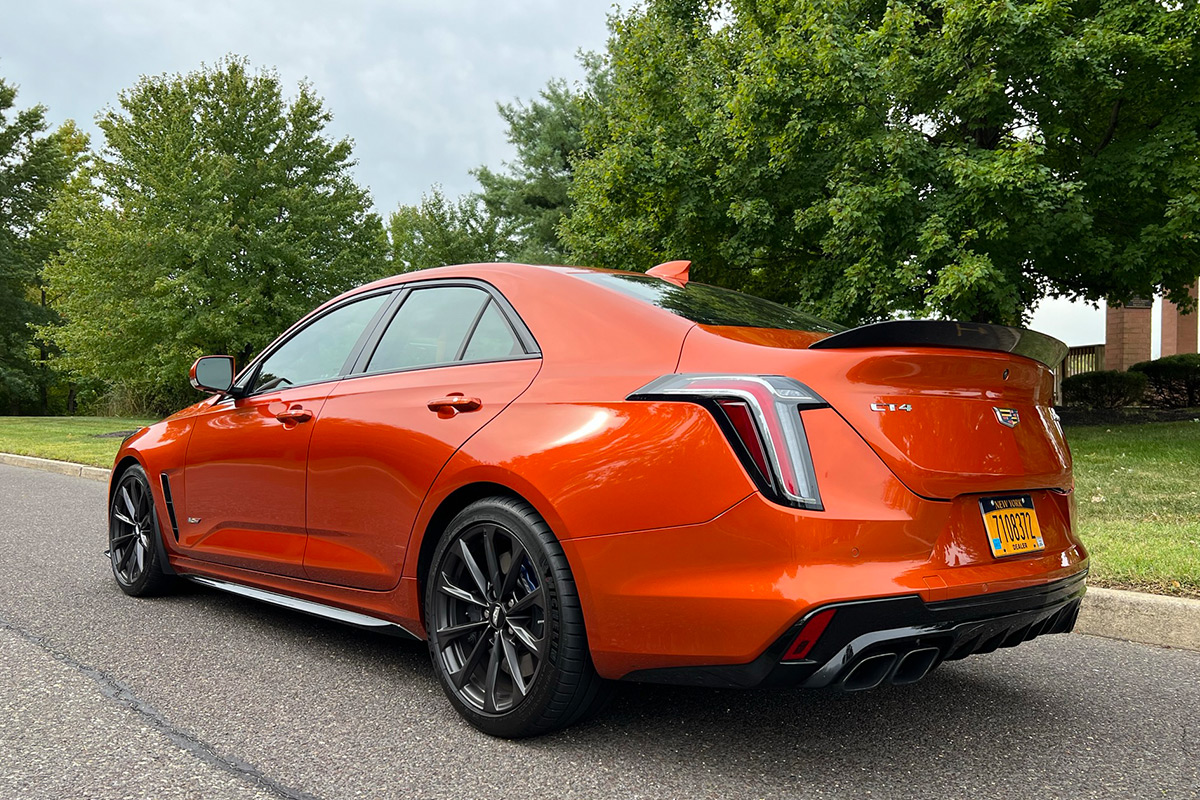 For those of you who have not been paying attention, the Cadillac CT4 is the replacement for the ATS, and it's comparable in size to the BMW 3-Series, Mercedes-Benz C-Class, Audi A4, and others in that segment. The base model CT4 is powered by a 2.0L twin-scroll turbocharged 4-cylinder engine that puts out 237HP, while the Premium Luxury model has an available 2.7L dual volute turbocharged 4-cylinder engine that puts out 310 horsepower.
But step up to the 2023 Cadillac CT4-V Blackwing, and things get really exciting. This bad boy is one of the most powerful, track-capable Cadillacs ever built, raising the bar on performance. Under the hood is a 3.6L Twin-Turbo V6 that puts out 472 horsepower and 445 lb-ft of torque, good for a 0-60mph tine of 3.9 seconds, and a top speed of 189 mph. Oh, and it comes standard with a TREMEC six-speed manual transmission, for a more engaging driving experience!
In addition to giving the Cadillac CT4-V Blackwing a ridiculous amount of power, engineers also made sure that it'd be ready for the track with an electronic limited slip rear differential, advanced suspension refinements, magnetic ride control, unique structural enhancements, huge Brembo brakes, MICHELIN Pilot Sport 4S tires, and weight reduction wherever possible.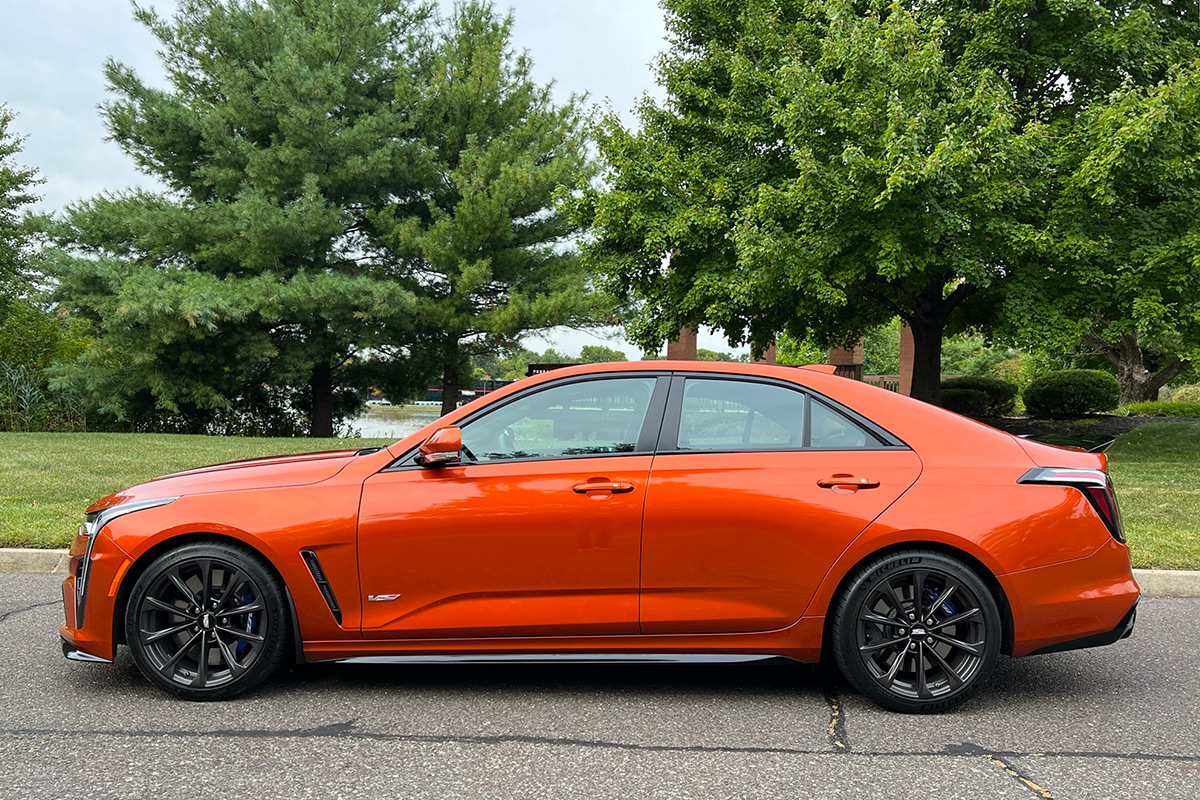 Without question, this is one of the best cars Cadillac has ever made, checking off all the boxes for the performance enthusiasts like myself out there – Tons of power, amazing handling, rear-wheel drive, a manual transmission (10-speed automatic is optional), and an exhaust note that is sure to give you goosebumps. All at a price that won't break the bank.
In fact, within minutes of taking our Cadillac CT4-V Blackwing loaner out on a spirited drive, I thought to myself, "Maybe I should sell my car and buy one..", as this car is just SO MUCH FUN to drive! The steering is so precise (very comparable to a Porsche), it's incredibly well balanced (while still giving you some controllable oversteer), and it's got plenty of get-up-and-go. More on this oversteer "feature" later in my review.
The Cadillac CT4-V Blackwing was developed to be track-capable straight out of the box, and all it takes to unleash the beast is a quick press of the V-Mode button, which enables full-on track settings. Adjustable settings in this mode include the engine sound, steering response, suspension, braking response, traction management system, as well as the powertrain. As you might imagine, I stayed in this mode whenever possible for maximum fun.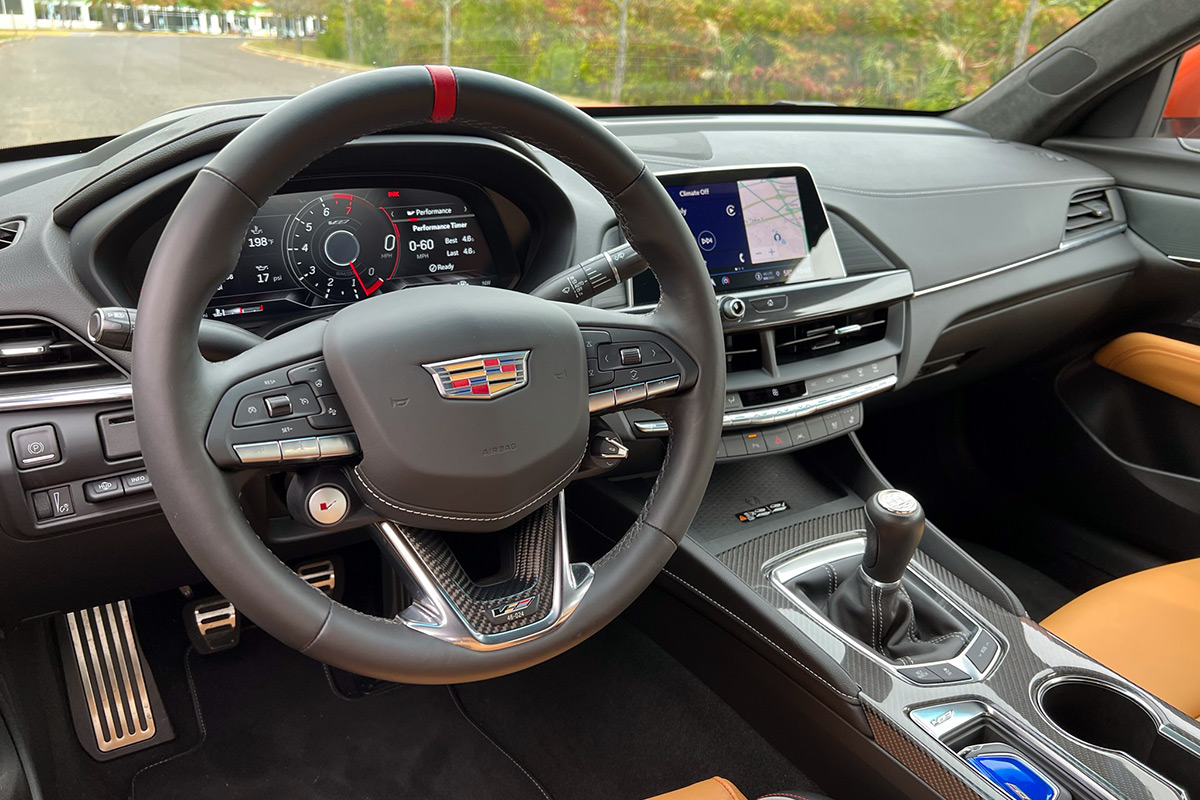 Acceleration is instant and aggressive in V-Mode, and it's easy to smoke the tires if you're not careful. The suspension firms up nice and tight, keeping the car flat when you push it hard into the corners. Steering feel becomes more precise and engaging. The exhaust screams loud and proud. Massive Brembo brakes are fade resistant and slow you down from triple-digit speeds in a hurry. And like I said, these characteristics are all adjustable to your personal preference.
But it's not just about on-track performance, as this car can pull double-duty as a comfortable daily driver simply by driving in Normal mode. No longer does the car feel like it's dancing on the edge, instead it drives like a luxury sedan. Throttle response, steering effort, suspension firmness and more are all relaxed, and the exhaust note quiets down a bit.
That's what makes the Cadillac CT4-V Blackwing so appealing, as it's a car you can drive year-round without compromise, but still take out on the weekend for a track day event or just for a fun run in the canyons. Not many cars offer that kind of versatility. And thanks to its subdued styling, you won't attract any unwanted attention from the cops, wannabe street racers, etc.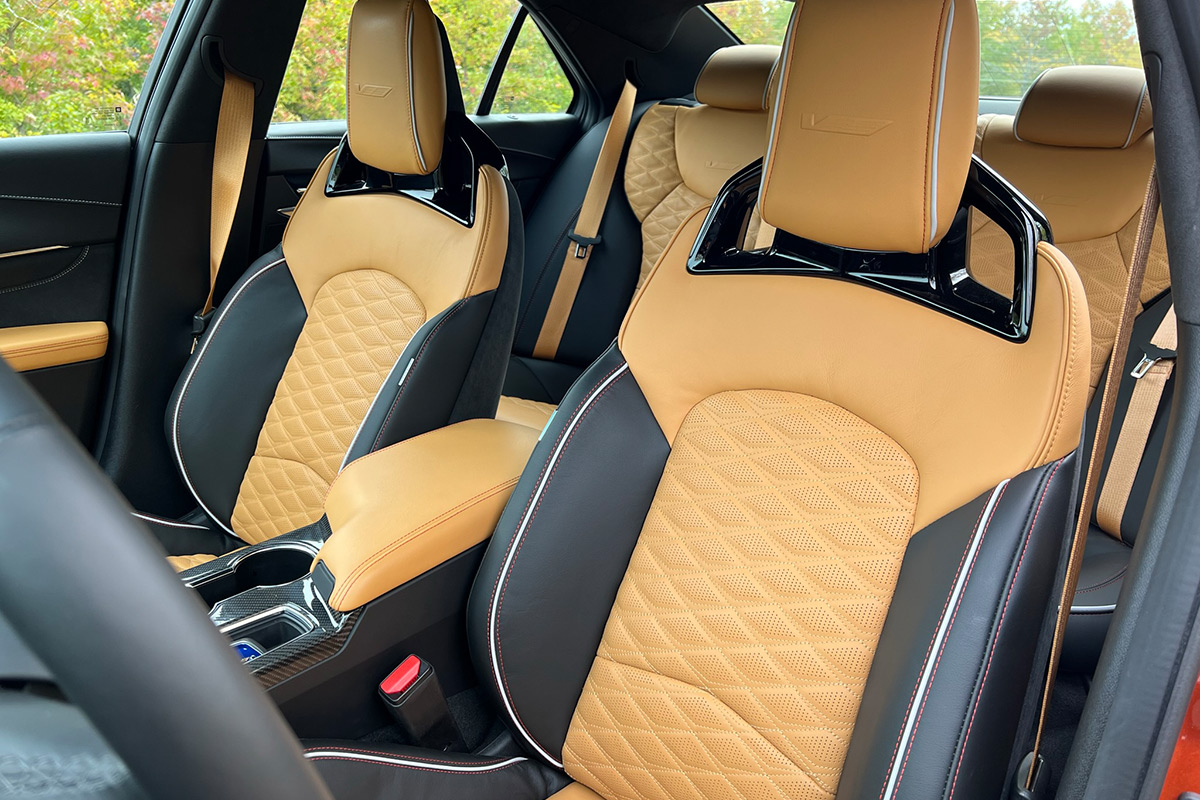 Personally, I would have preferred more aggressive styling, as this is one of Cadillac's flagship performance vehicles after all. Yes, the CT4-V Blackwing stands out from the regular CT4 with its bulging hood, front splitter, ground effects, ducklip spoiler, and 18-inch alloy wheels. But outside of enthusiasts, most people wouldn't realize the awesomeness that they're looking at, as there's not even a Blackwing badge anywhere on the car, just a few V badges. That said, it's still a very sharp looking car for the most part.
Cadillac managed to deliver a sporty interior that still delivers on the luxury promise that the brand is known for. There's a generous mix of leather, carbon fiber, and microsuede accents, along with nicely bolstered racing seats that keep you in place during spirited drives, yet still provide hours of comfort on long drives. Heck, they even offer a back massaging feature! And of course, you've got plenty of technology, including wireless Apple CarPlay & Android Auto, a 15-speaker AKG sound system, wireless charging, and more.
Front and center is a great 12-inch digital gauge cluster that's customizable and packed with information. The six-speed shifter falls nicely in your hand, and the clutch / shifter combo is nothing short of spectacular. The red strip on the steering wheel is a nice touch that keeps in line with the race car motif. Our complaints were few – The 8-inch infotainment display seems awfully small given the amount of free space available, the HVAC controls look a little cheap, and rear seating is best left for small children.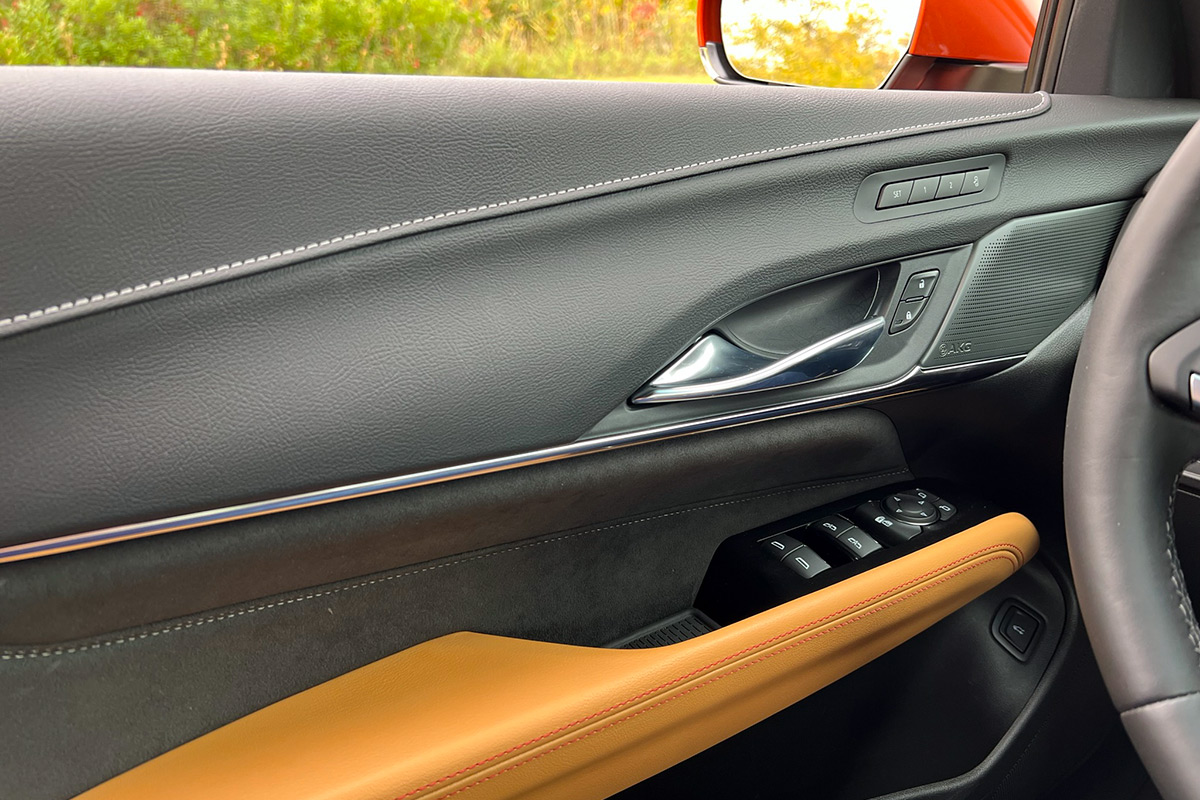 Finally, I promised to talk some more about the oversteer that the CT4-V Blackwing offers. In dry conditions, the car delivers precise handling that's second to none. But if you want to have some fun, you can get aggressive with the throttle and induce some oversteer, and the traction control gives you a little leeway before reeling you back in. And the sticky Michelin Pilot Sport 4S performance tires keep things in check, so it's very controllable.
Unfortunately, things get downright sketchy in the rain, with the rear end wanting to step out every time I got on the gas, the traction control always a few steps behind in trying to catch it. And as luck would have it, it rained about 80% of the time I had the car, so it was something I had to contend with regularly. It's no surprise that a nearly 500HP RWD car would be a little tail happy, but I feel like the traction control needs to kick in way sooner in bad weather.
That said, those are small complaints in an otherwise phenomenal car. The 2023 Cadillac CT4-V Blackwing is a wolf in sheep's clothing, offering unbelievable performance and luxury in a package that won't even raise an eye from most people. And it's a tremendous value for what you get, with a starting price of $60,495, and an as-tested price of $71,535.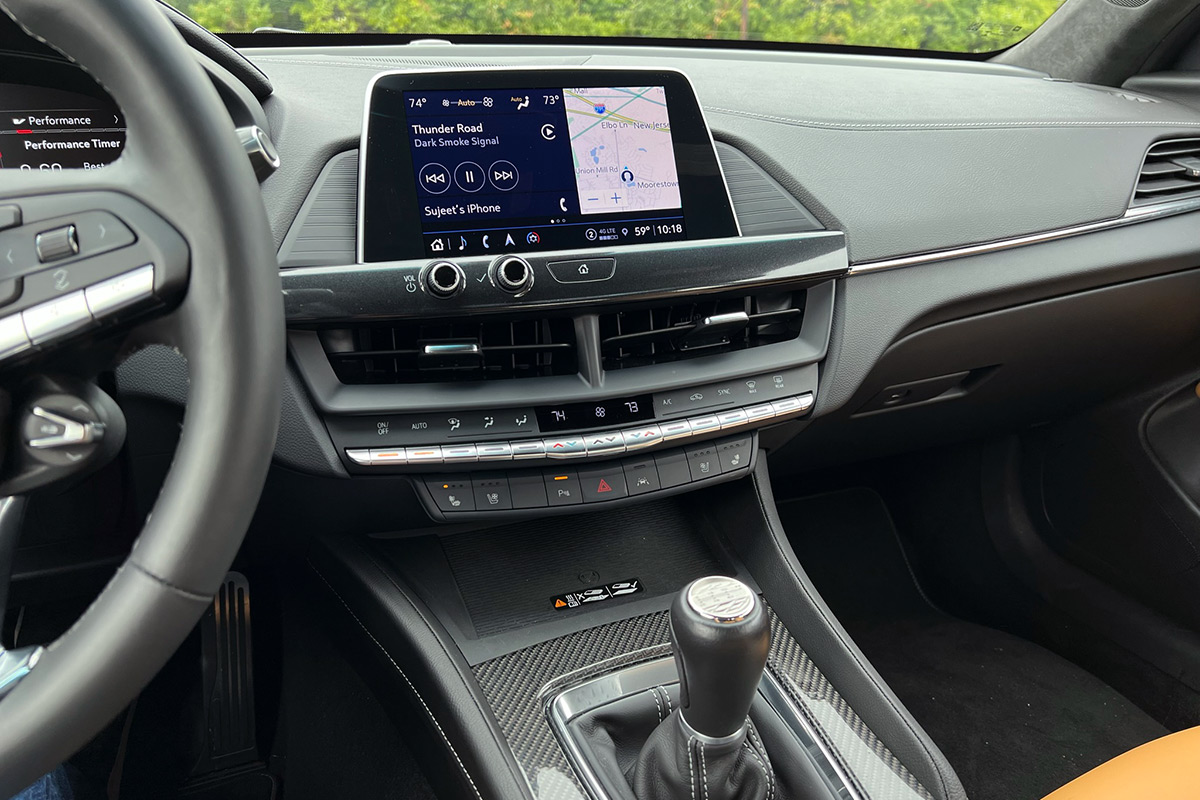 Cadillac really knocked it out of the park, and it shows that the Germans aren't the only ones that know a thing or two about delivering a world-class performance sedan. And I'm a huge BMW //M fan, so that's high praise from me!
Needless to say, if you're in the market for a car in this segment, you owe it to yourself to test drive the Cadillac CT4-V Blackwing and see for yourself what a beast it is. Trust me, you'll be glad you did.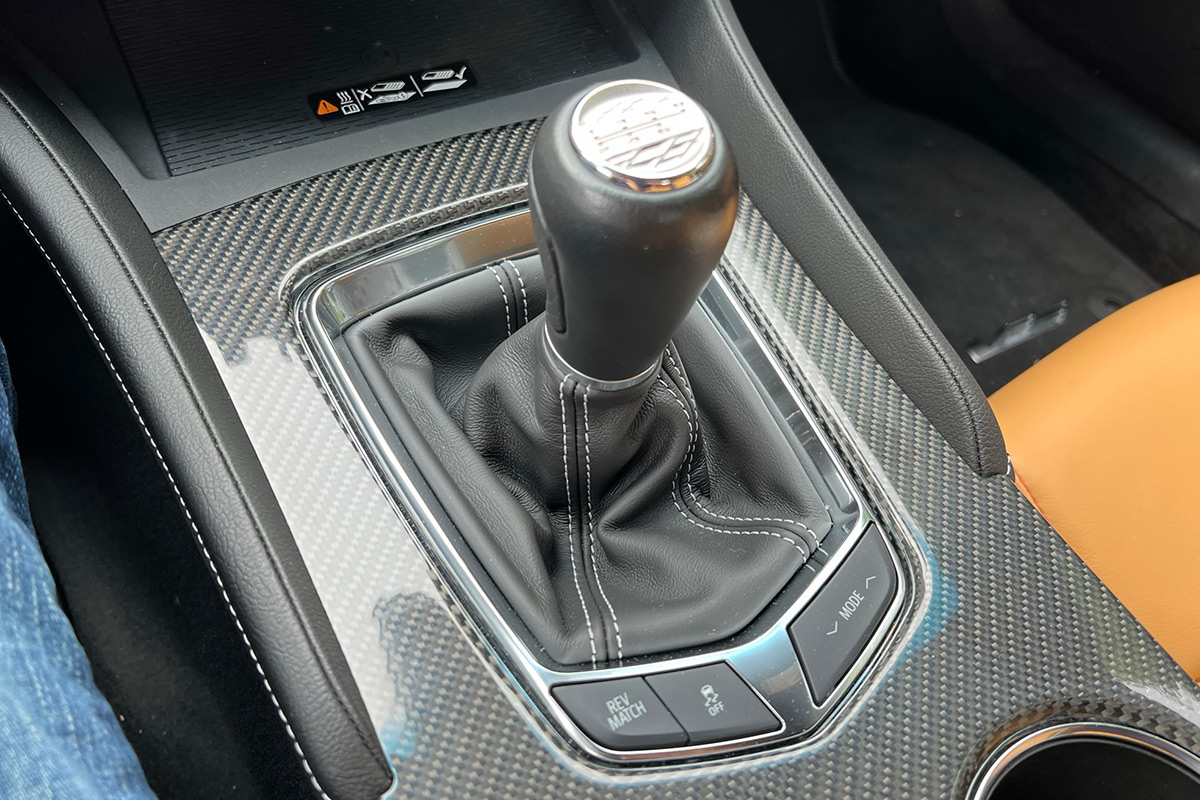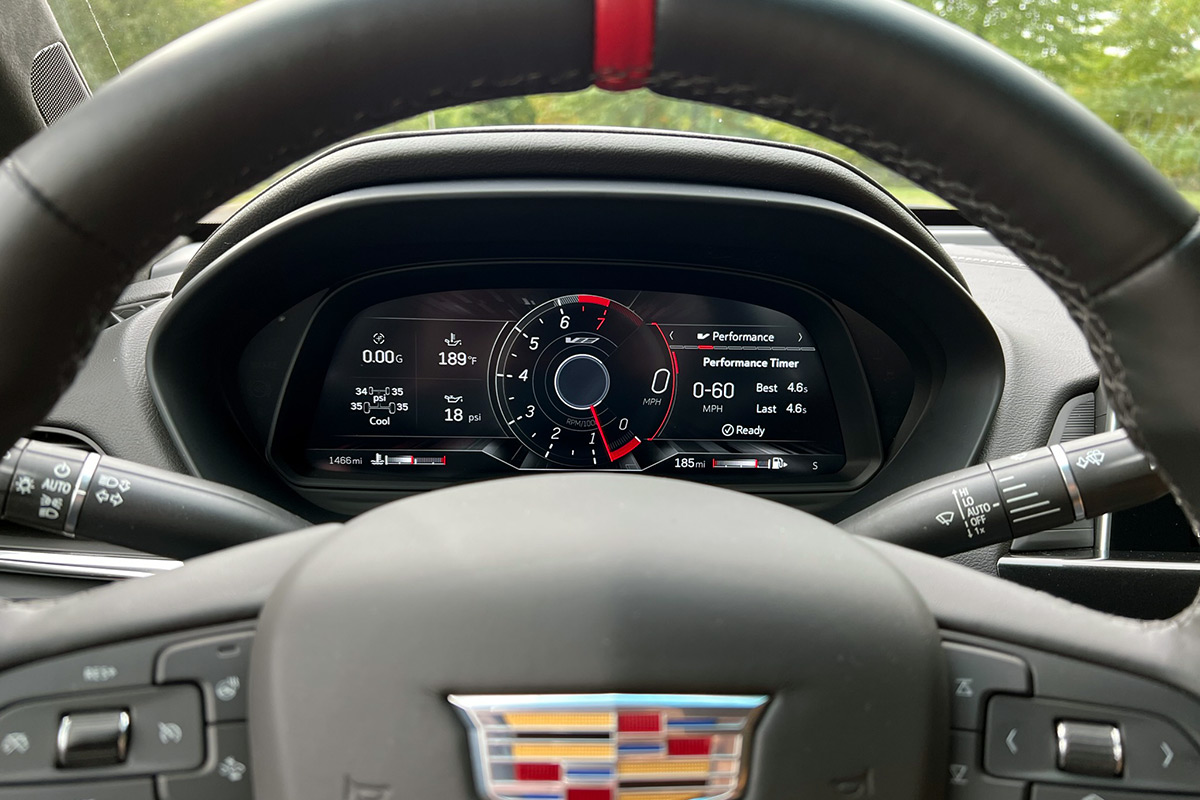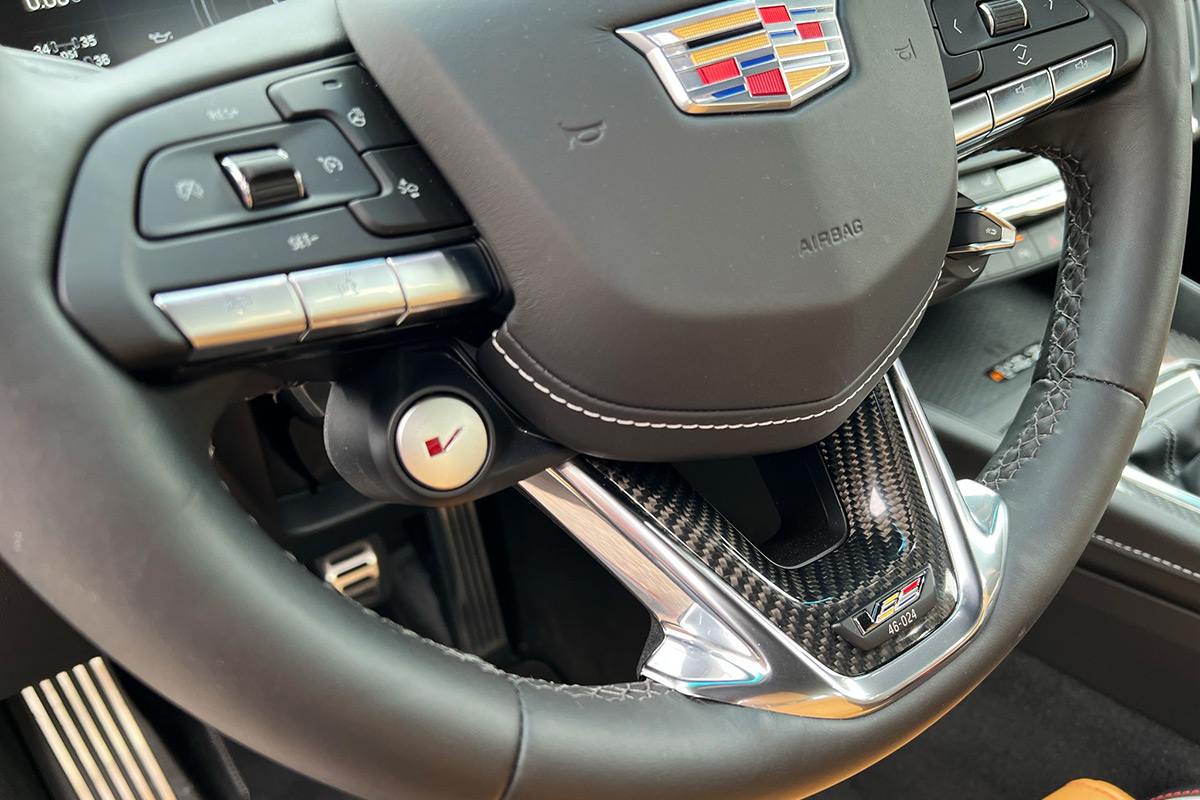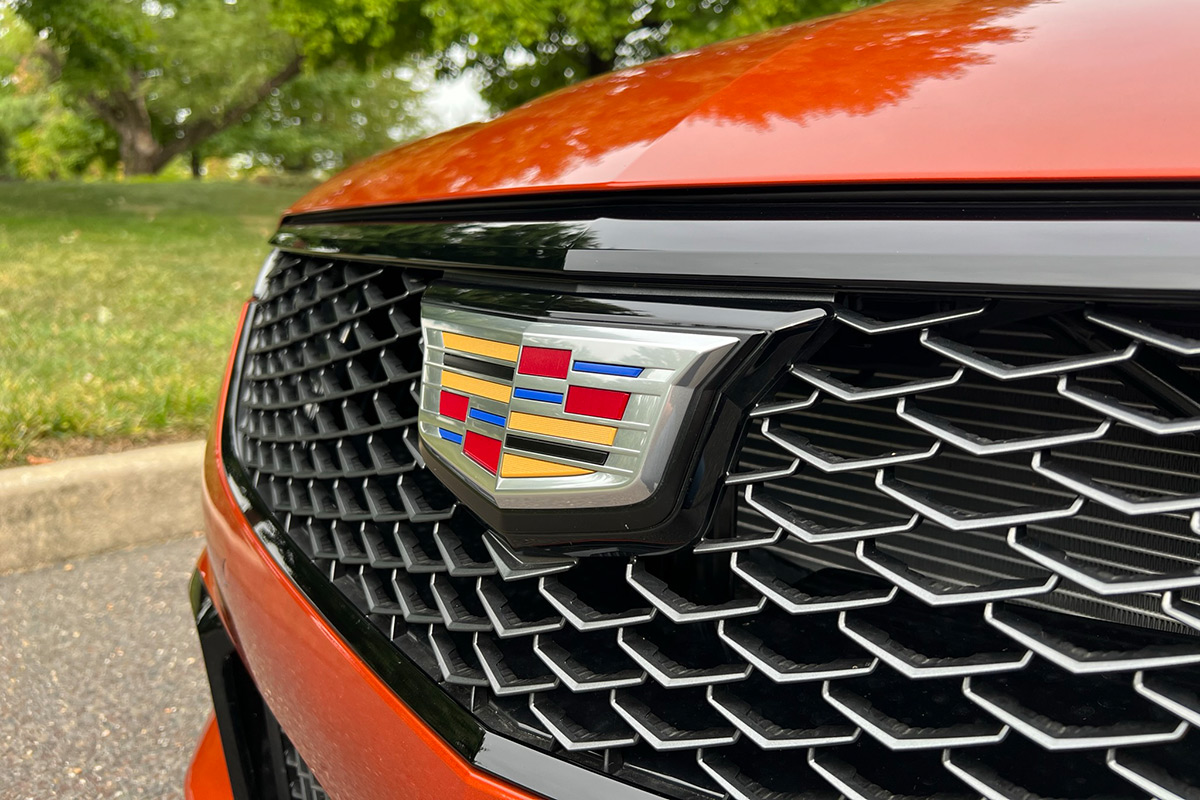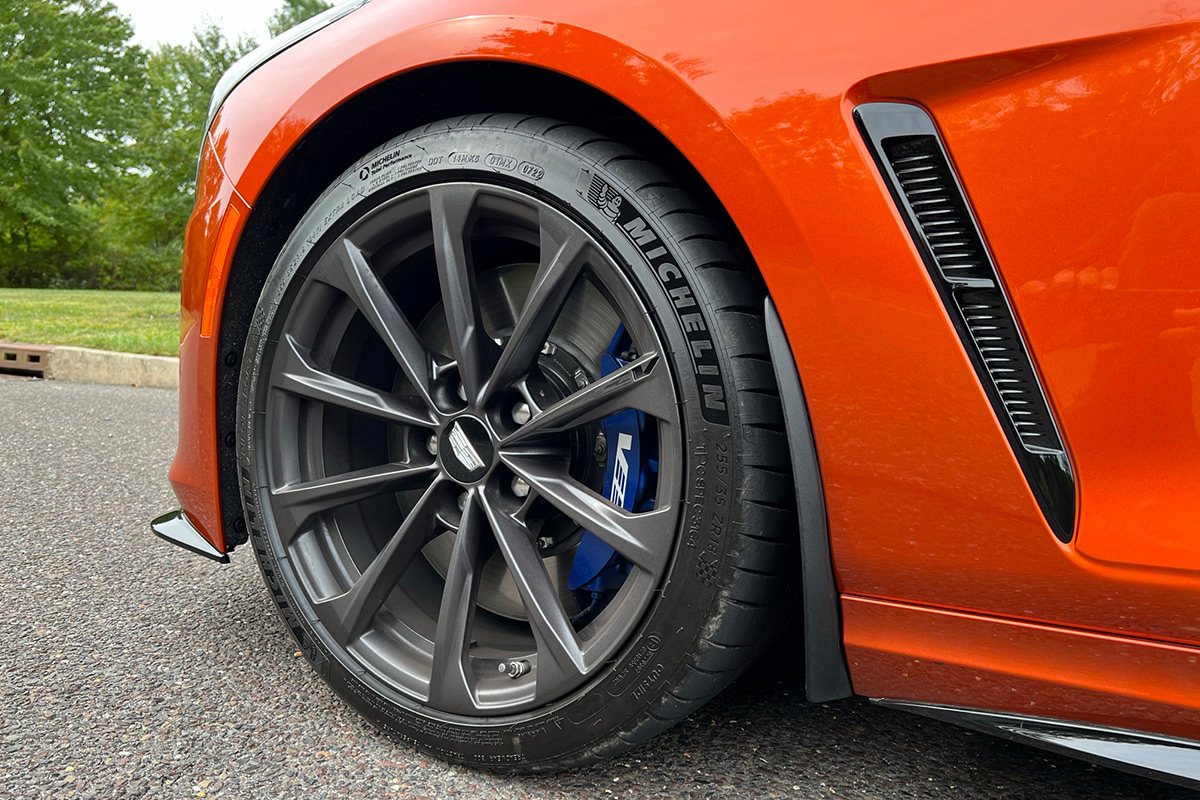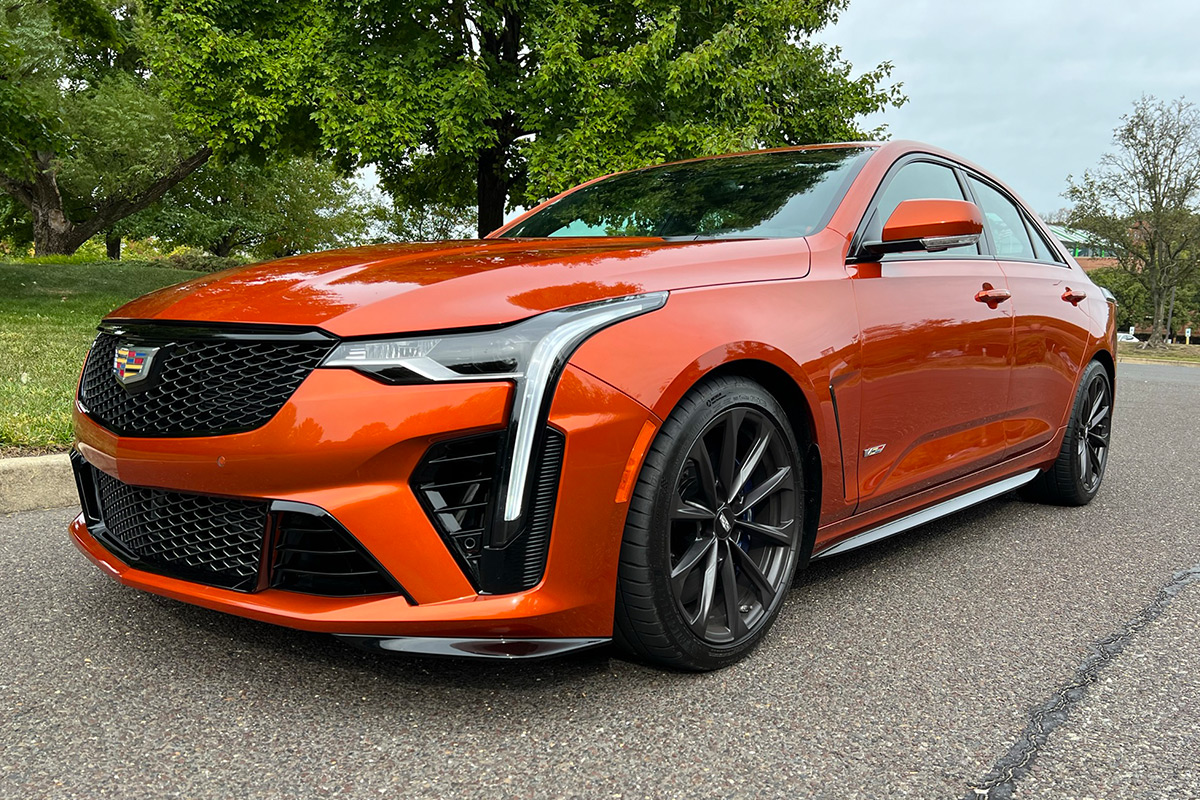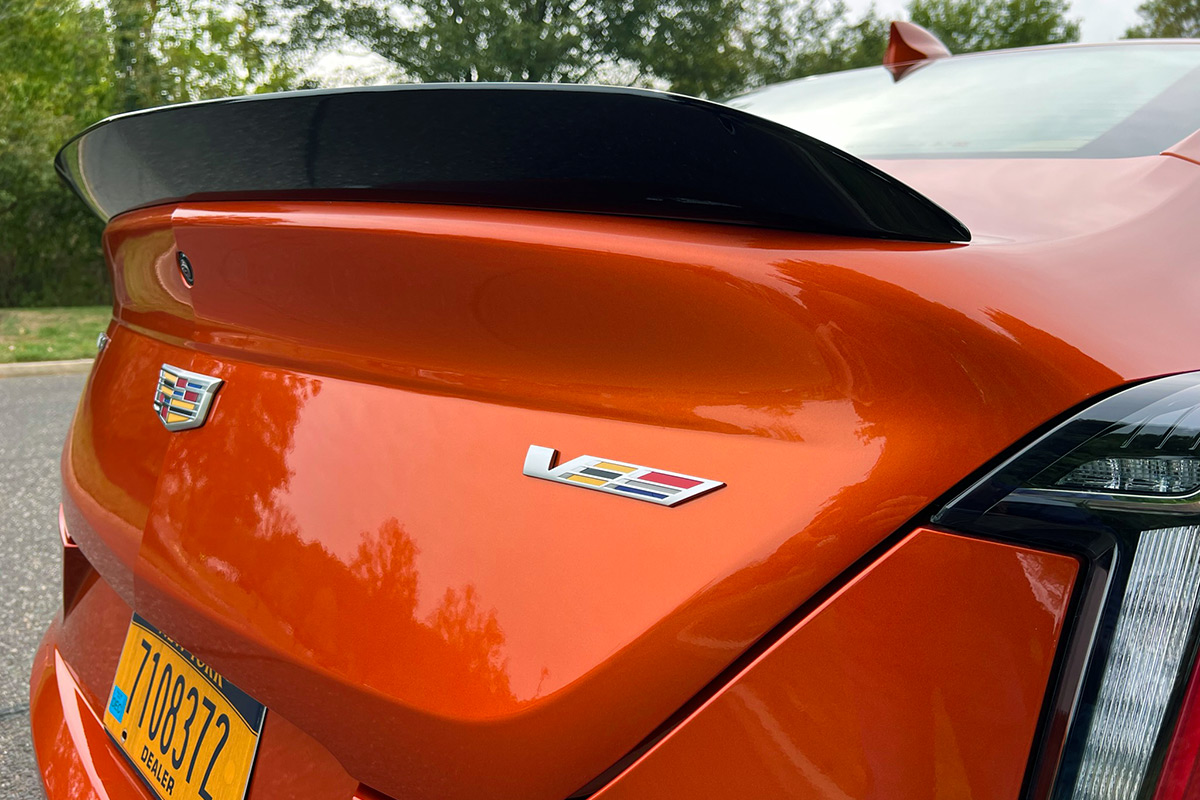 What do you think of the 2023 Cadillac CT4-V Blackwing?