5 Tips On Matching Watches With Style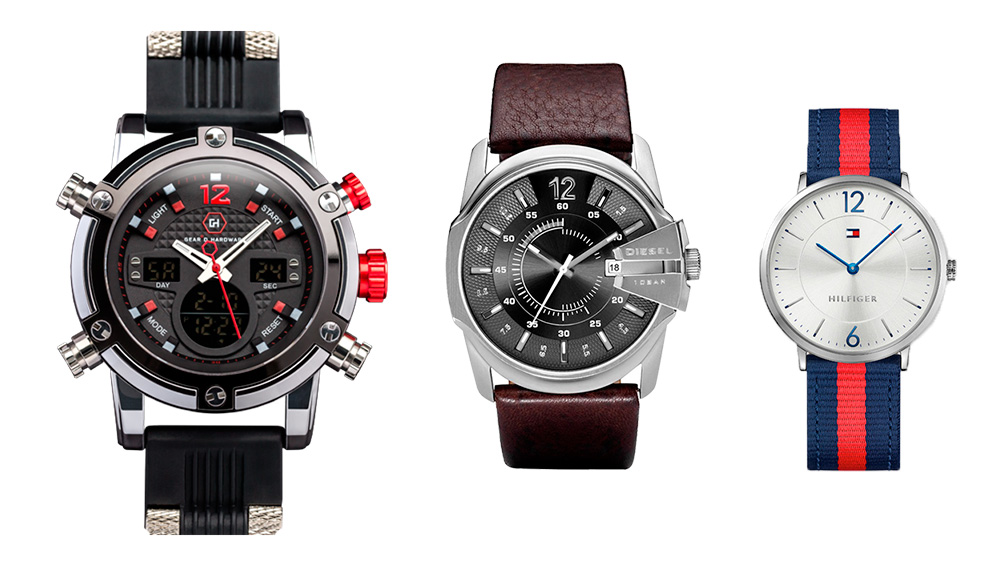 Every man has his own style, and finding a men's watch to fit your style can be tricky if you don't know what to look for. Don't get caught wearing something tacky! Instead, follow these expert tips, and you should be good to go.
Choose the Right Watch Size for Your Wrist
Not every man has the same size wrist, so every man will need a differently sized watch to accommodate them. The key to looking stylish with a new watch and not looking like a kid wearing a watch from the cereal box is to find one that perfectly fits you. Measure your wrist circumference and keep it in mind as you start to shop for men's watches.
If you're a little bit on the "large and in charge" side of the spectrum, take a look at these big face watches made from geardhardware.com and worn by bodybuilding legends.
Quartz Movement vs. Automatic: Which is Better?
Behind all of the shiny parts on the outside of the watch is the heart of the machine that keeps track of time. You want something that is as reliable as the morning sun without much fuss. There are two primary choices here: quartz or automatic.
Quartz movement watches are fairly reliable but require batteries and the second hand often goes in a tick-tock kind of motion. Automatic watches on the other hand, well, automatically keep track of time! No batteries, only powered by the motion of your wrist. Although if you store the watch for a couple of days, time will catch up and you'll need to "wind" it up again.
Strap Up
The strap is what keeps time by your side at all times, and it is also one of the ways you can truly express your style. Metal link watches are more versatile for everyday use and hold up well, leather bands look great it a suit, and the NATO, canvas style is more casual and utilitarian. Determine the style you're going for and strap up accordingly.
Consider Face and Case Size
Some watches have super big faces while others are nestled in a metal case. It all comes down to preference, but traditionally watches with a wider face are for formal events while watches with bulky metal cases are more for everyday wear. You can bend the rules, however—it is your style after all. Think about this when choosing a watch especially if you intend to wear it while you're at the gym or working on cars and such. You'll want something tough that can hold up to use and abuse.
Simple or Technical?
What do you want out of your watch? Some people prefer the cleaner aesthetic of a big face watch with only hands with no numbers or bulky crowns and dials. Some people on the other hand like their watches to tell them the time, the temperature, and jokes if it can. It's all your preference and what you consider most important in a watch.