The Skagen Jorn Connected Leather Hybrid Smartwatch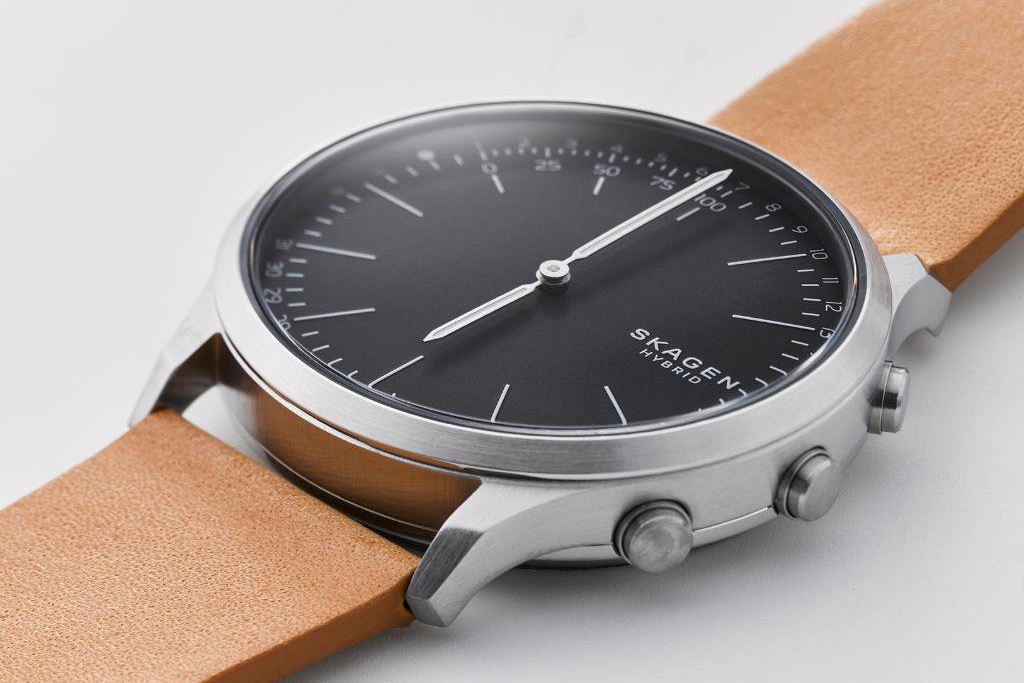 Last fall, Fossil subsidiary Skagen introduced their Hagen Connected Hybrid smartwatches, which combined innovative technology with classic design. Features included automatic time and date adjustment, activity and goal tracking, sleep tracking, email and text notifications, dual-time function and SKAGEN LINK technology.
The smartwatch was well-received, appealing to people who looking to upgrade from their "dumb" watch but weren't quite ready to make the full leap to an Apple Watch. Now, Skagen is building on that success with a brand-new hybrid connected watch that is slimmer and smarter, with a few tweaks that refine the experience.
The Skagen Jorn Connected Leather Hybrid Smartwatch is decidedly less busy looking than the watch it replaces. Styling is simple and clean, with a 41mm stainless steel case and a 22mm brown leather strap, and no extra dials or hands. The initial impression is elegance, pure and simple. The crisp font and thin markers are up to quality for Skagen standards.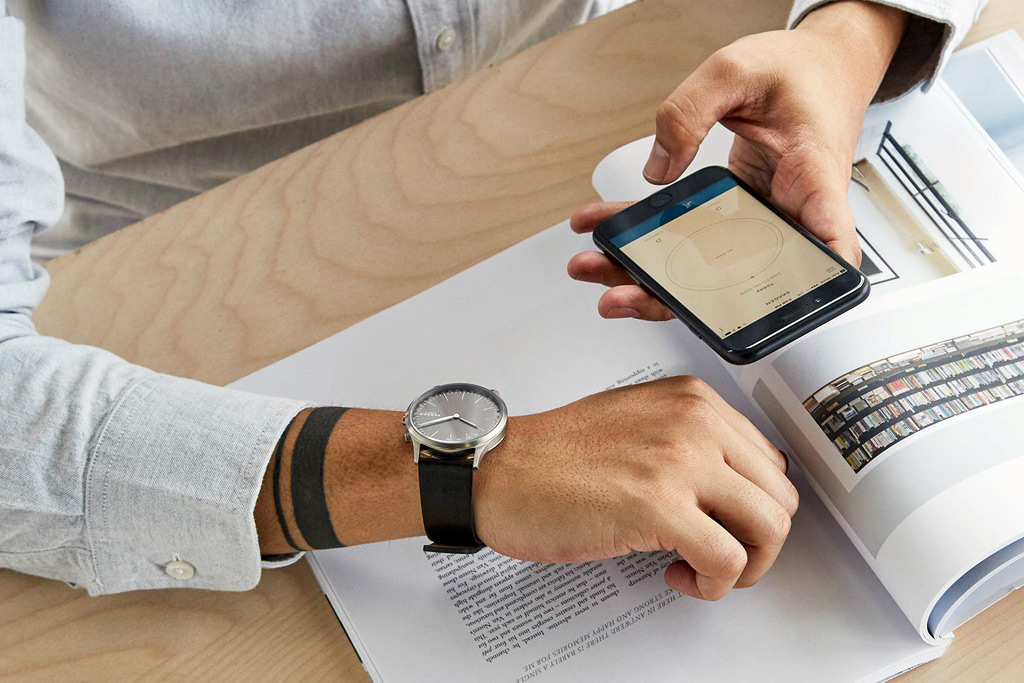 You're able to pair the watch with your iPhone or Android device over low-energy Bluetooth, and it is a really quick and easy process. Once connected, you can use the free Skagen app to customize which notifications and alerts you want to receive, monitor your activity and sleep, keep track of personalized goals, and more.
The three large plungers on the right side of the body can be customized to control a variety of functions such as displaying your step count, snapping a photo, locating your phone (via audio chirp), controling your music, and more. Since everyone has different needs, it's great that you're able to select the features that are most important to you and assign them to the buttons of your choice.
For me, there are many times in the office where I will leave my phone at my desk, and it's nice being able to track my steps with the watch, while leaving behind any distracting text messages or email impulses.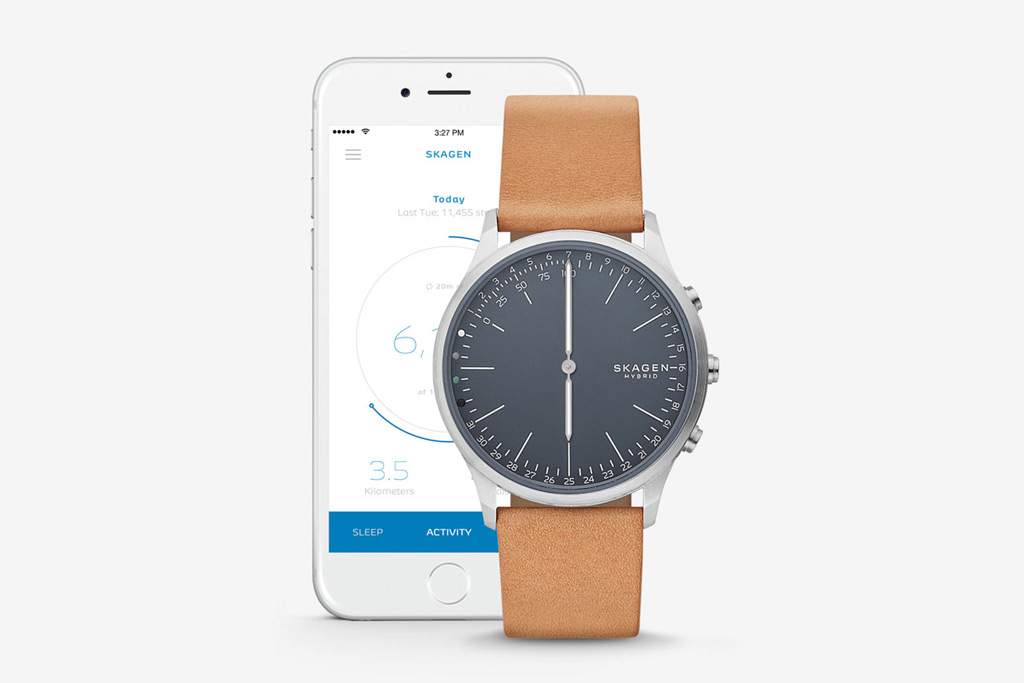 Unlike other smartwatches, the Jorn Connected Hybrid uses a standard watch battery, which is rated for 4-6 months and can be replaced by yourself. To me, this is a great solution that offers long life without needing to carry around yet another charging cable.
Overall, I'm really impressed with the Skagen Jorn Connected Hybrid Smartwatch, and I highly recommend it to anyone who's looking to dip their toe in the smartwatch waters. The watch retails for $175 and is available everywhere Skagen products are sold.