The Casio Edifice EQB-500 Is One Of The Best Looking Smartwatch On The Market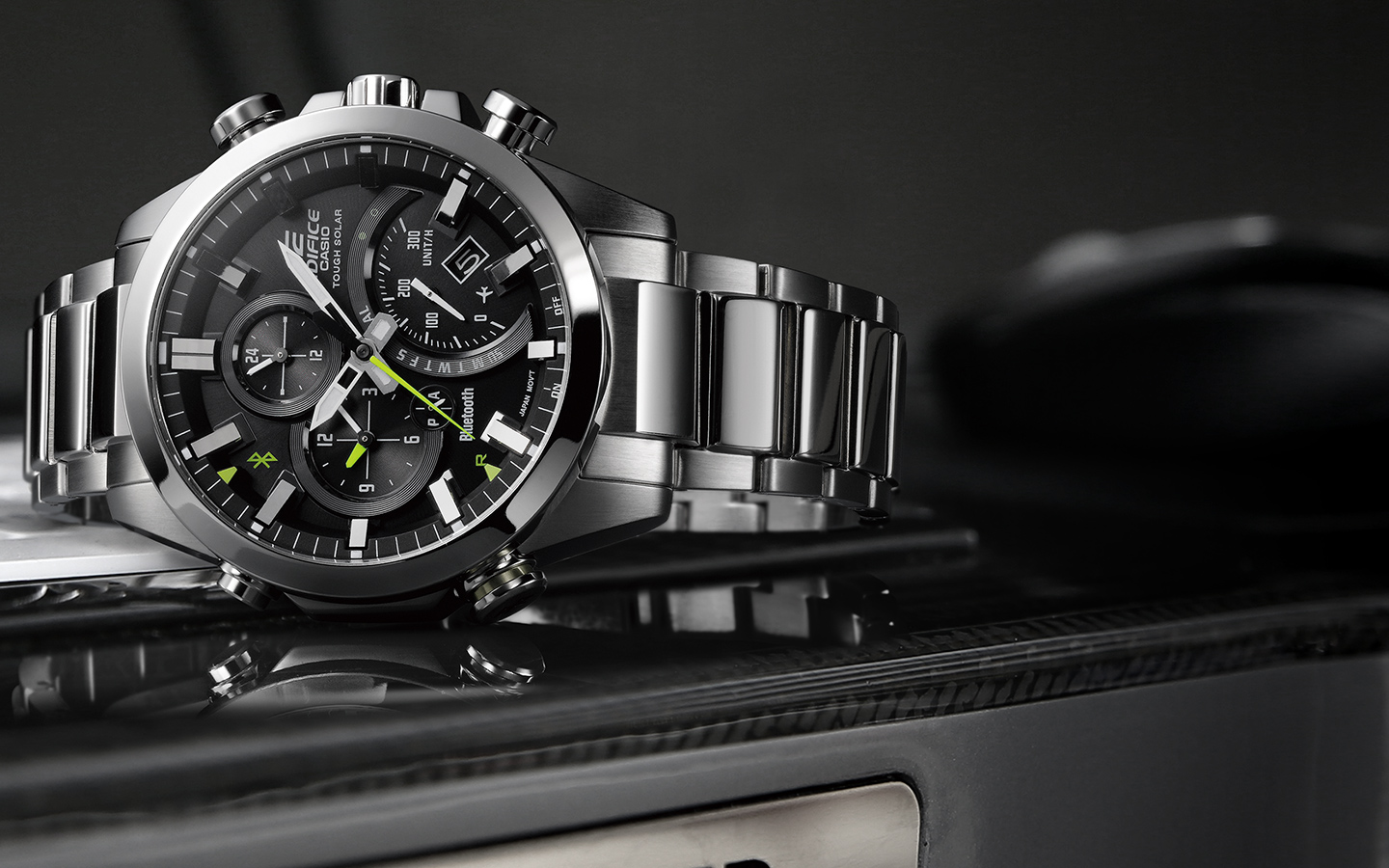 There's no doubt about it, the Casio Edifice EQB-500 is a great looking watch. But would it surprise you to find out that it's not just an ordinary chronograph watch but that it's actually a "smart" watch?
Now I don't know about you, but the reason I never bought a smartwatch is because I hate the way they look. Sure, the Apple Watch might be able to send text messages by voice or let you read e-mails without pulling out your phone, but the flip side is that you're walking around with a giant square on your wrist and no matter how you try and dress it up, it's just not a good look.
The Casio Edifice EQB-500 takes the opposite approach, delivering a stunning analog watch with bold styling that anyone would be more than happy to wear, with a handful of smart features thrown in for good measure:
Mobile Link Function: The watch can connect to an iPhone or Android phone via Bluetooth. Download the Casio WATCH+ app (iOS / Android) and manage your watch from the app.
Find My Phone: Misplaced your phone? Phone finder causes your phone to emit a tone when a watch button is pressed.
Dual Dial World Time: The watch shows the time in your current time zone (and automatically adjusts the time when you're traveling), while a second, smaller dial can be set to one of approximately 300 cities around the globe.
Setting Time & Date: Use the WATCH+ app to set the date and time from your smartphone, or set it the old-fashioned way.
E-mail: Use your watch to check for new e-mail. (Requires registration of mail account with the app.)
Tough Solar (solar powered) technology keeps your watch charged up by light.
Additional feature include 100 meters water resistance, vibration resistance, an alarm clock and a stopwatch.
Personally, I love the Casio Edifice EQB-500, and I think they've found a great way to introduce some "smart" elements without ruining the purity of the watch itself. But power users looking for more functionality (reading e-mails, sending text messages, using apps, etc) should keep looking, as that's not what this watch is about.
The verdict? The Edifice EQB-500D combines the feel of a classic timepiece with some handy smartwatch features and it does it in style.