Would You Pay $6,200 For A Casio G-SHOCK?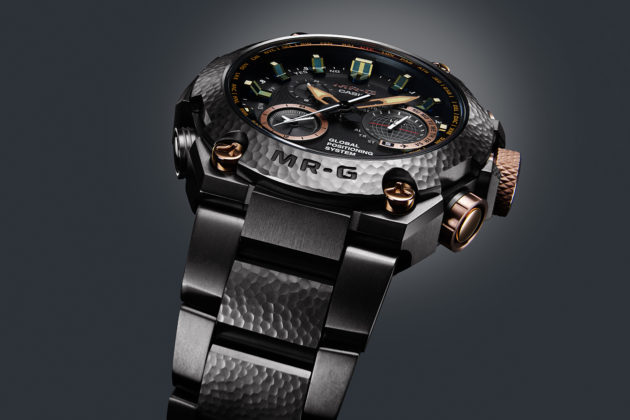 Back in the day, the Casio G-SHOCK and Baby G-SHOCK watches were nothing but cool and tough watches for people with active lifestyles. And while that's still the case today, they've also got a high-end MR-G line of watches that feature the brand's top-of-the-line craftsmanship and engineering.
This summer, Casio G-SHOCK is celebrating the luxury line's 20th anniversary with a limited edition Hammer Tone MR-G (MRGG1000HT) that will set you back a whopping $6,200! Though don't think you'll find this bad boy at your local Kohl's, because this model will only be sold at Tourneau and select fine jewelers.
In case you are wondering, the MR-G does not feature a velcro strap; instead, Casio crafted the link bracelet out of scratch-resistant titanium, and the bezel and center band links are finished in a hand-hammered Tsu-i-ki Japanese style. The overall color theme is primarily black with Akagene accents, which is a copper-gold alloy, and makes it look like an early-model Hublot Big Bang.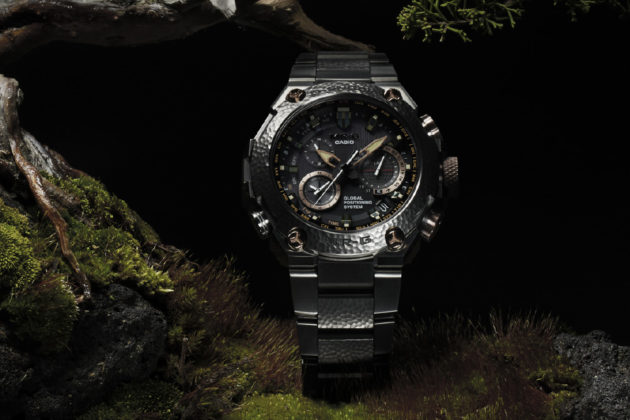 As with most "high-end" G-Shocks, the MR-G offers 40 different timezones, and keeps time-extra-accurately via its GPS hybrid system. Shall your adventures take you deep underwater, the MR-G will do just fine up to 200 meters.
The Hammer Tone MR-G (MRGG1000HT) will be available for purchase this July, at a retail price of $6,200. With only 300 pieces being built, you can be sure that these won't last long!
What do you think of the Hammer Tone MR-G?