Introducing G-SHOCK G-STEEL Connected Carbon Bezel Watch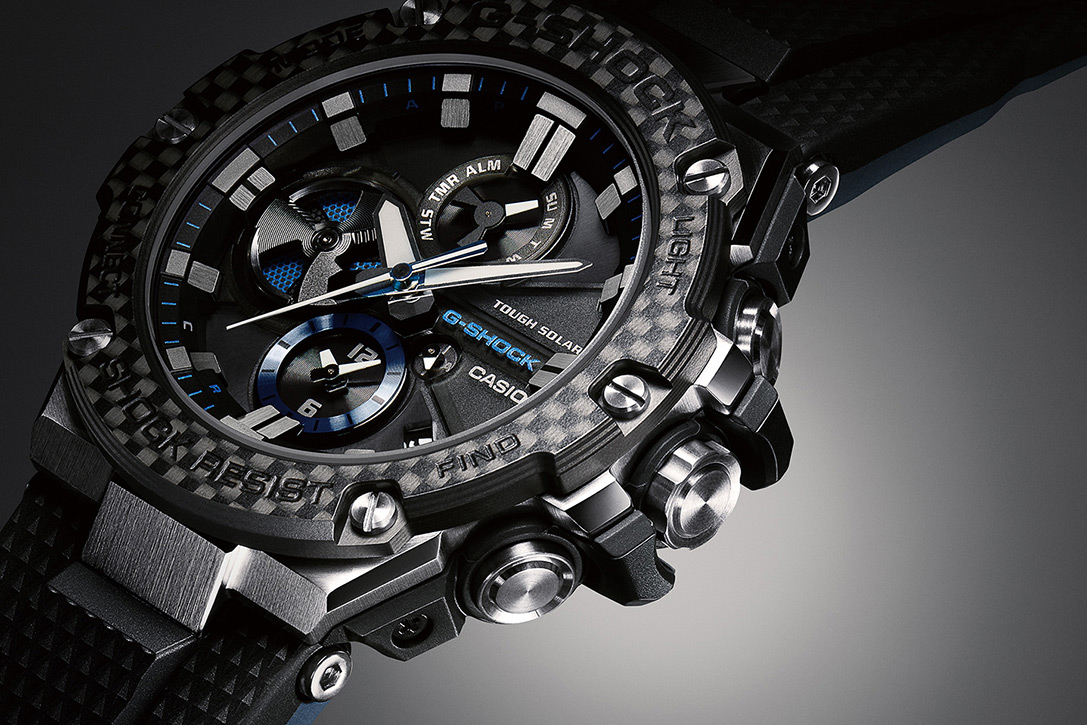 G-SHOCK recently added a new timepiece to their refined, tough and rugged G-STEEL collection, the Bluetooth® Connected (GSTB100XA-1A), which perfectly blends stylish details and brute strength, with a carbon fiber bezel, sapphire crystal and two-tone layered band.
As a car enthusiast, the carbon fiber accents immediately drew me to this watch. But don't be fooled into thinking that it's just for aesthetics. This is a G-SHOCK, after all. The lightweight, layered bezel is a mix of state-of-the-art TORAYCA® and NANOALLOY® materials that give the bezel outstanding shock resistant characteristics.
Highly scratch resistant clear sapphire glass is used for the crystal to enhance readability and appearance, while a sturdy urethane band produced using a bi-color molding process makes it possible to decorate the outer surface with a sporty pattern, and blue urethane for the inner surface. A metal band ring reduces the chance of band breakage due to abrasion.
As you can see from these photos, it all comes together in a sleek, fashionable design that embodies G-SHOCK's Absolute Toughness. I especially like how the blue accent colors on the face compliment the blue of the inner band. It's a subtle touch that really brings things full circle.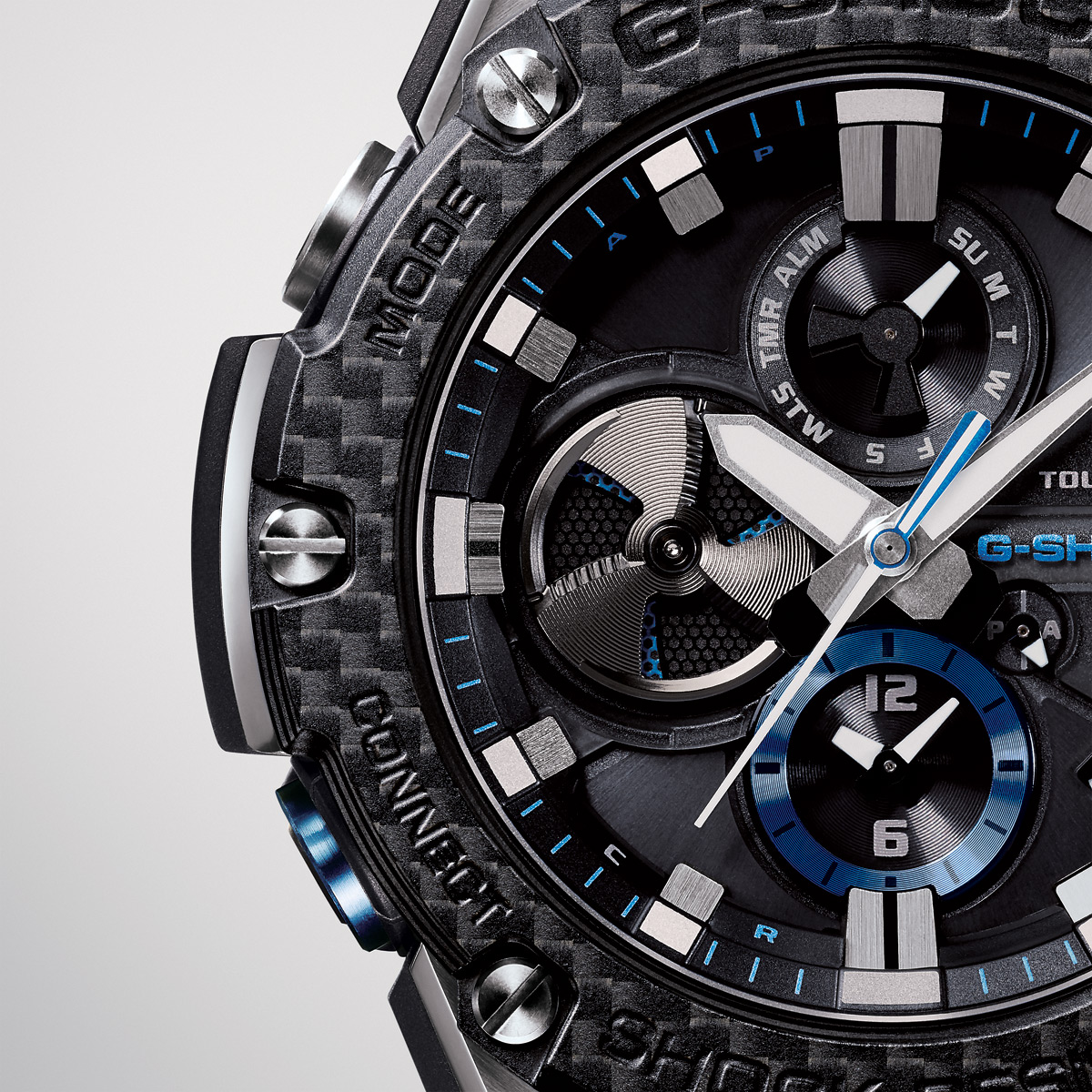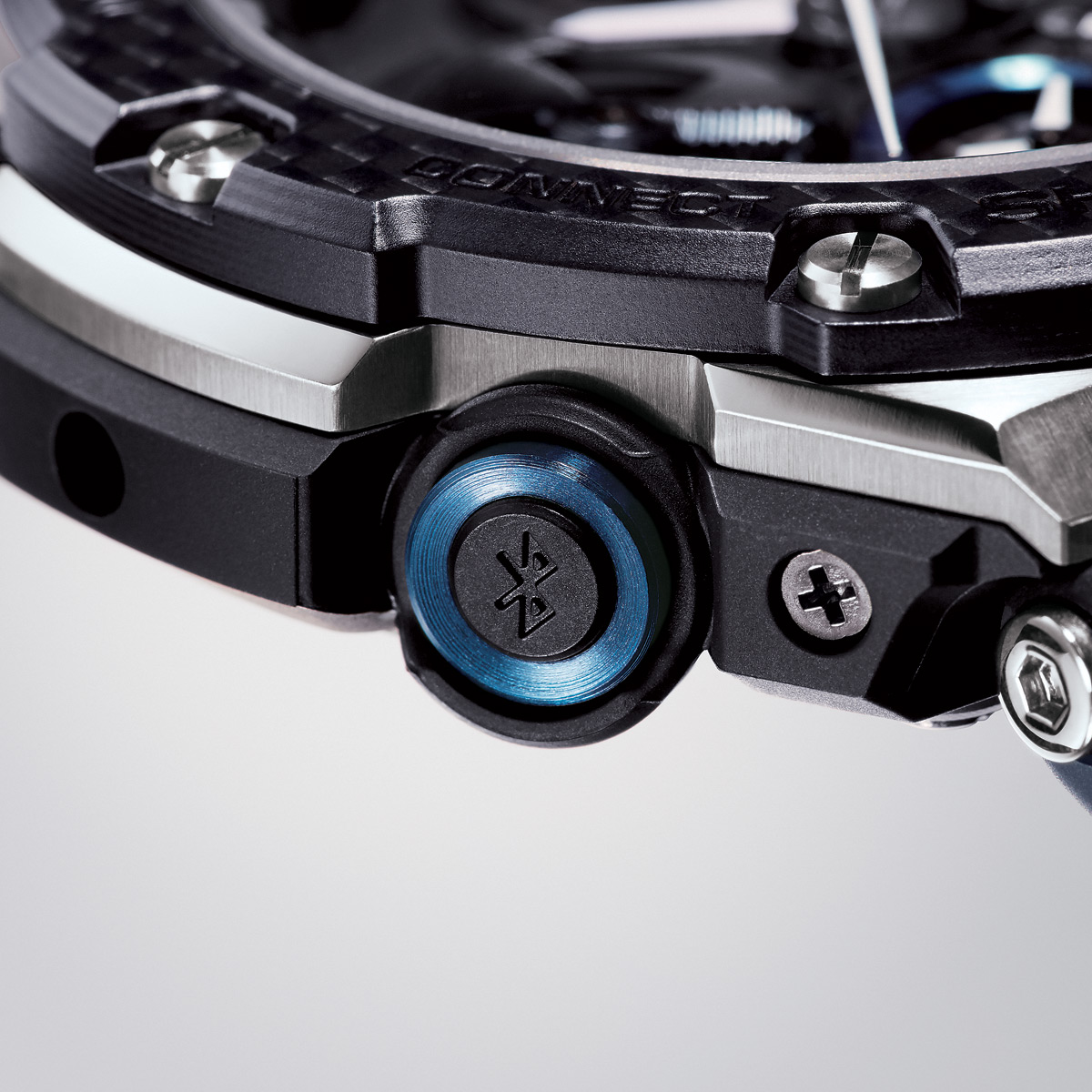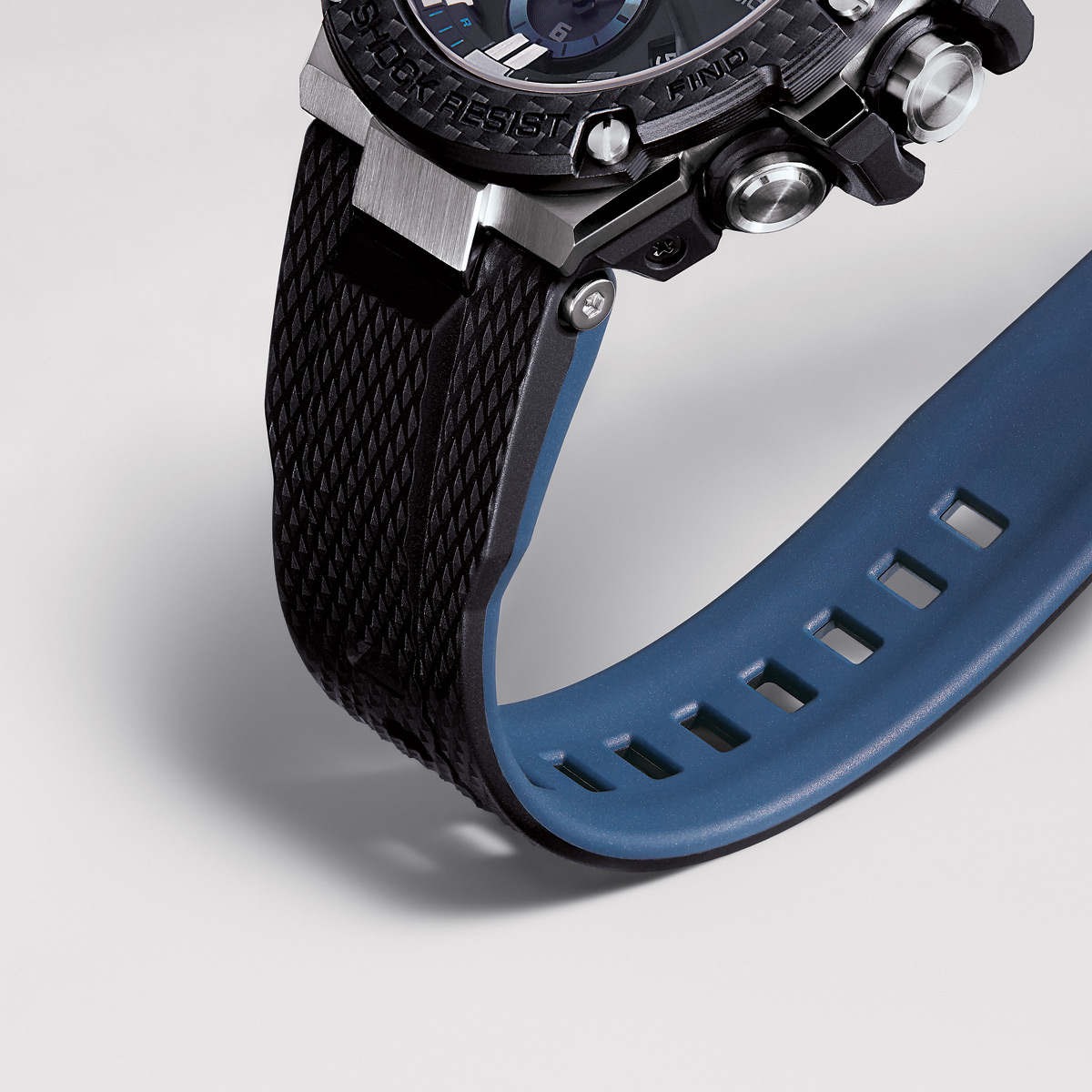 If that's not enough, this watch is also equipped with Bluetooth low energy (BLE) technology, allowing you to pair to your smartphone via the G-SHOCK Connected App and make sure it keeps accurate time anywhere in the world, among other features.
The GSTB100XA-1A also incorporates solar-powered charging capabilities (no need for bulky charging cables) and employs a super LED light and Neo-Brite luminous hands for maximum visibility in the dimmest of situations.
Additional G-SHOCK technology features include:
200M water resistance and shock resistance
Dual Dial World time
Daily alarm
Stopwatch and countdown timer
12/24 hour format
Battery level indicator
New layered guard structure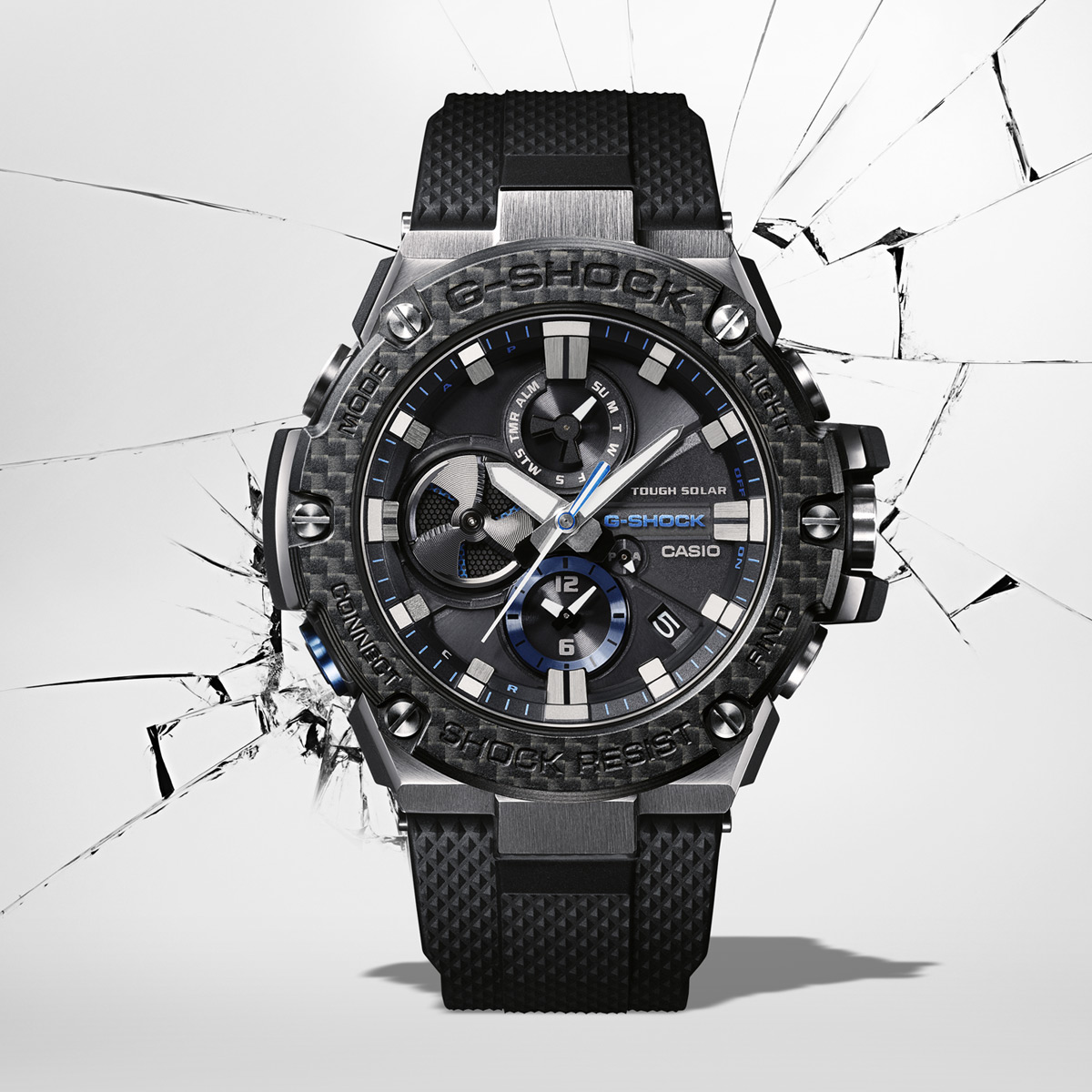 Overall, I can't say enough great things about the G-SHOCK G-STEEL Connected Carbon Bezel. This model is as sleek and sophisticated as it is tough and durable, an all-around perfect watch for the daily grind of work and play. And at $600, it won't break the bank.
Visit www.gshock.com for more information on the G-STEEL collection.
—
Disclosure: This post is sponsored by Casio, but all opinions are my own.